When planning my solo multi-day hike in Hornstrandir, I found there was lots of conflicting information on the web and I was quite nervous about what to expect.
Here are a few logistics and some thoughts based on the trails I took.
Transportation
The easiest way to book your transfers to and from Hornstrandir is with Westtours. They have the timetables for the two boat companies operating out of Ísafjörður published on their website, and instructions about the information you need to send them to make the booking. Note: if you are hiking for more than 1 day, you need to send them your hiking itinerary.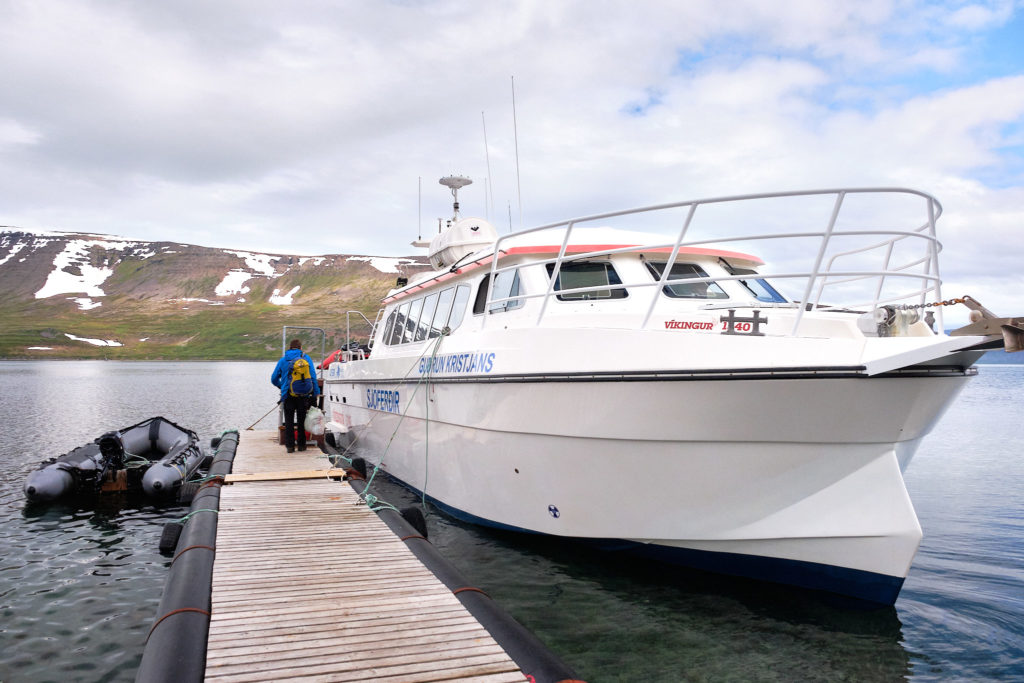 Hiking Map, Gas and Supplies
Although Westtours sell a "hiking map" of Hornstrandir for 1500ISK, it is not really a proper topographical map. It has no magnetic declination marking and the scale is too large to really constitute a proper hiking map. It also shows trails that either don't exist or that the Park Rangers strongly advise against. It is kind of useful … but kind of not at the same time. Apparently they are working on a proper map.
The place to buy gas canisters is the N1 petrol station just as you come into the downtown part of Ísafjörður.
Although it is cheaper to bring food with you (I actually bought a lot of mine in the Czech Republic!), the Netto Discount Supermarket (right near the N1 petrol station) has a pretty good range of basics and is not too badly priced (for Iceland).
Trail conditions
Note: I believe I hiked the most popular parts of Hornstrandir on this trip. Trail conditions in less-popular parts may be different.
I thought the trails were pretty obvious for probably 98% of the hiking I did. There is either a trodden track, and/or large stone cairns, and/or wooden poles to guide you, and I found it was rare to be wondering where to go next.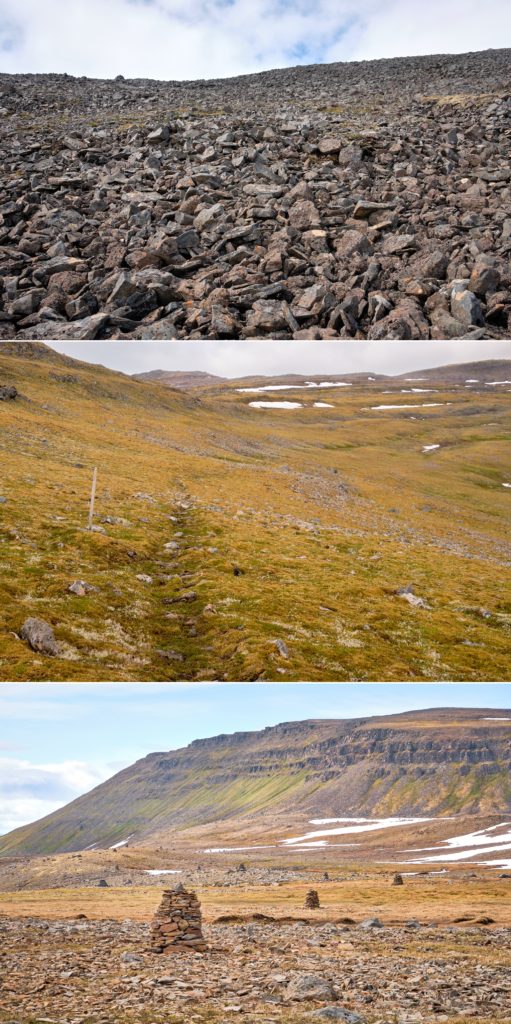 The snowdrifts early in the season (I was there at the end of June) do obscure parts of the trails, but so long as you aren't the first through (unlikely), it is a good bet to follow the boot prints made by others.
The main concern I would have for finding my way in Hornstrandir would be if it were foggy. I didn't experience this at all, but I don't doubt the veracity of the many stories of it being difficult to navigate in foggy conditions. You really need to be able to see the next cairn/pole as the trail does disappear depending on the terrain you are walking on!
On a different note – these hikes are not suitable if you are at all concerned about heights or very steep uphills/downhills. Although the maximum altitude I reached was less than 500m, there are sheer drops beside many of the trails, and some tricky descents because of their steepness.
I highly recommend that if you find a Park Ranger (e.g. at Hornvík), have a chat with them about your hiking plans and ask about trail conditions. Vésteinn was very helpful and full of information and suggestions that really helped me get the most out of my hiking.
Weather
It is Iceland.
You need to be prepared for anything and everything. In my 8 days in Hornstrandir, I had blue skies and sunshine, rain, loads of drizzle, and very strong winds.
Make sure that you have:
a very good tent. The night of the high winds (70km/hr) saw 2 of the 5 tents pitched at Hornvík destroyed
a very good waterproof shell. Jacket, pants, and gloves. You are going to need them so keep them easily accessible!
very good waterproof boots with ankle support. The waterproofness because of the weather, but also because there is quite a lot of boggy/marshy ground that you hike through. Wet feet are the worst! The ankle support because you are often walking across stony ground which is a killer on the ankles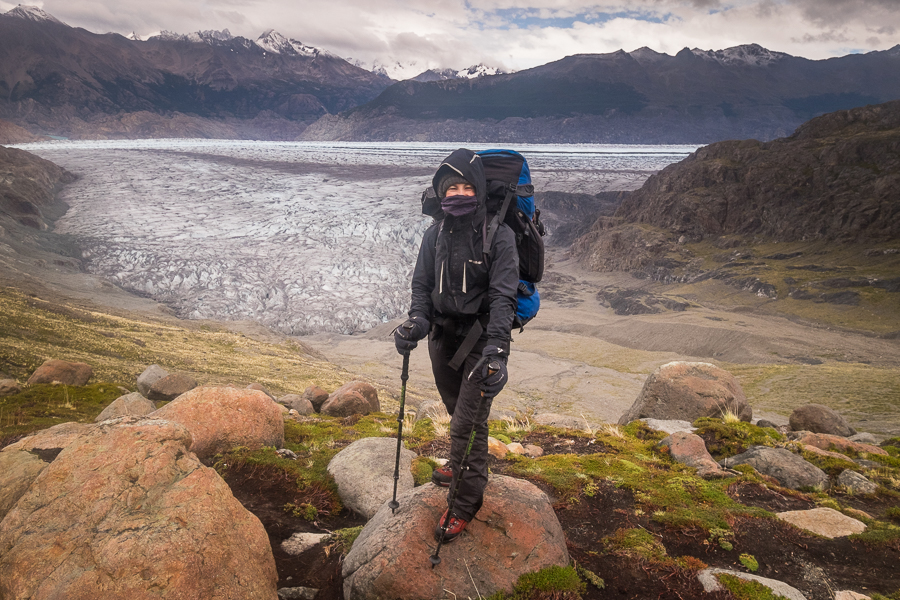 plenty of warm clothes and a warm sleeping bag. It was nowhere near as cold as I was expecting (it only got down to about 1 degree during the night), but having warm clothes to change into after being in the rain/drizzle all day is a luxury on a long hiking trip.
Other Recommended Gear
Hiking poles. I am only a recent adopter of these things, and now I really couldn't do without them. They take some of the weight while you are hiking uphill, they are critical for steep descents (of which there are many in Hornstrandir), and they provide 3rd and 4th points of contact when rock-hopping across rivers (another thing you'll be doing a lot of while hiking in Hornstrandir)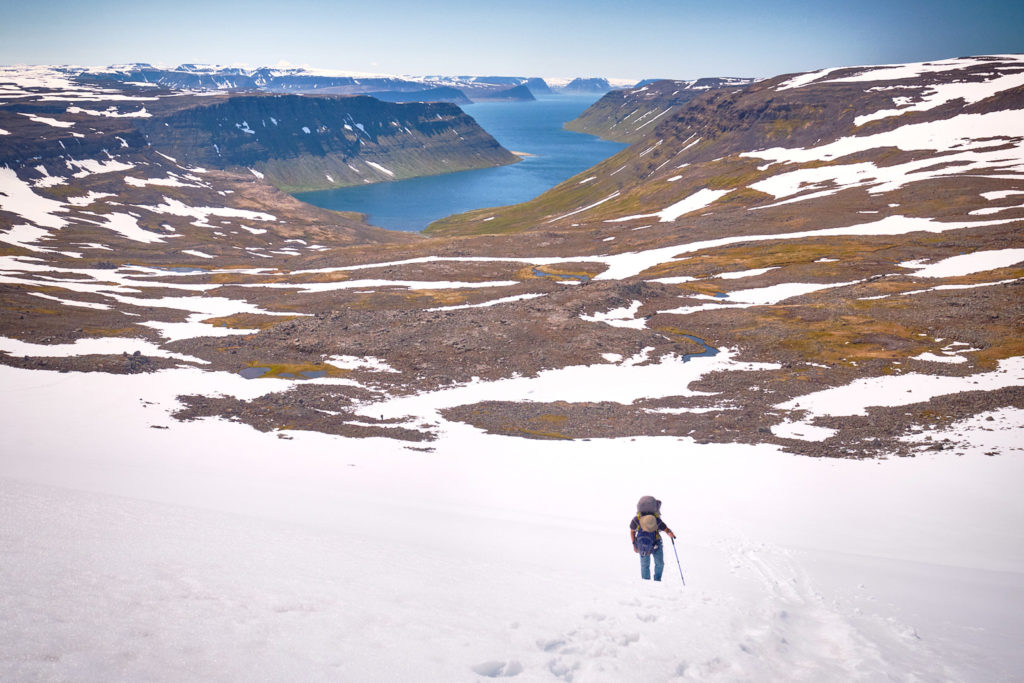 Neoprene socks. Having frozen my feet off in Greenland last year and Patagonia this year, I finally invested the $15 in a pair of neoprene socks for river crossings. I was skeptical – until I used them. I don't know how … but they are absolutely magic! Crossing freezing rivers (which you will be also doing in Hornstrandir) holds no fear for me now 🙂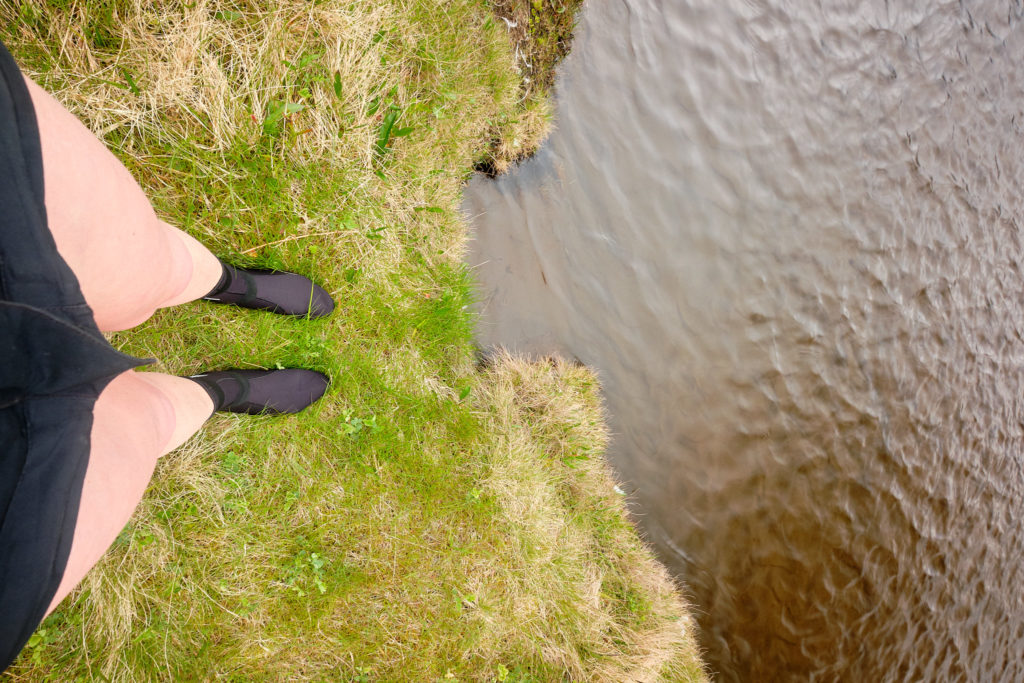 Favourite Scenery
Definitely Hornbjarg, Hornbjargsviti and Kirfi! The scenery in this area is absolutely spectacular, and if I return to Hornstrandir, this is where I will start. I could easily spend several days just exploring this small region.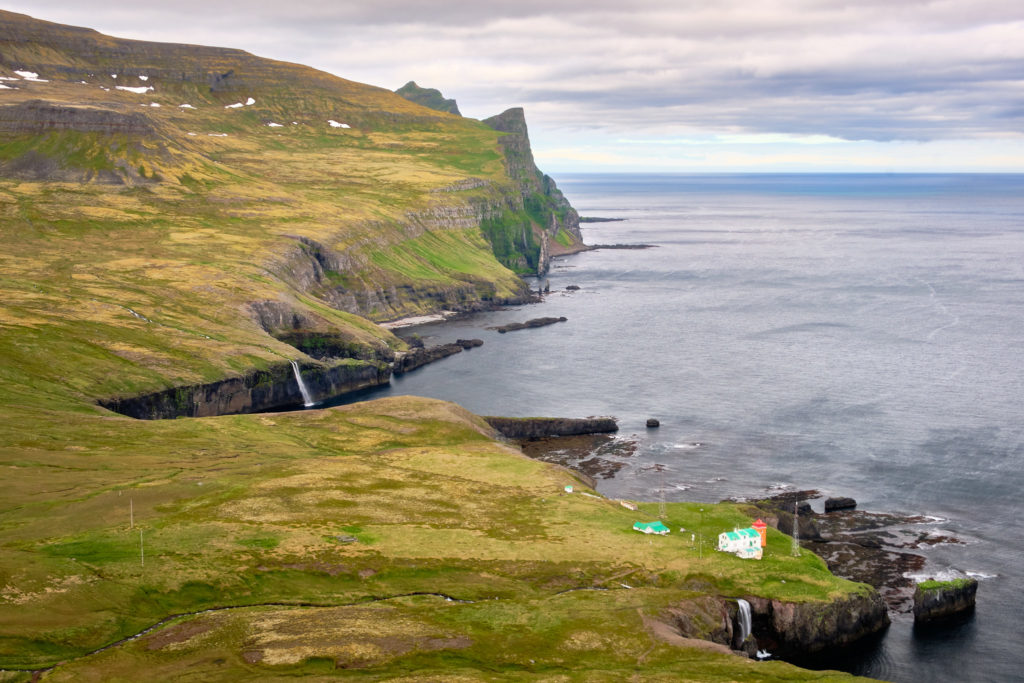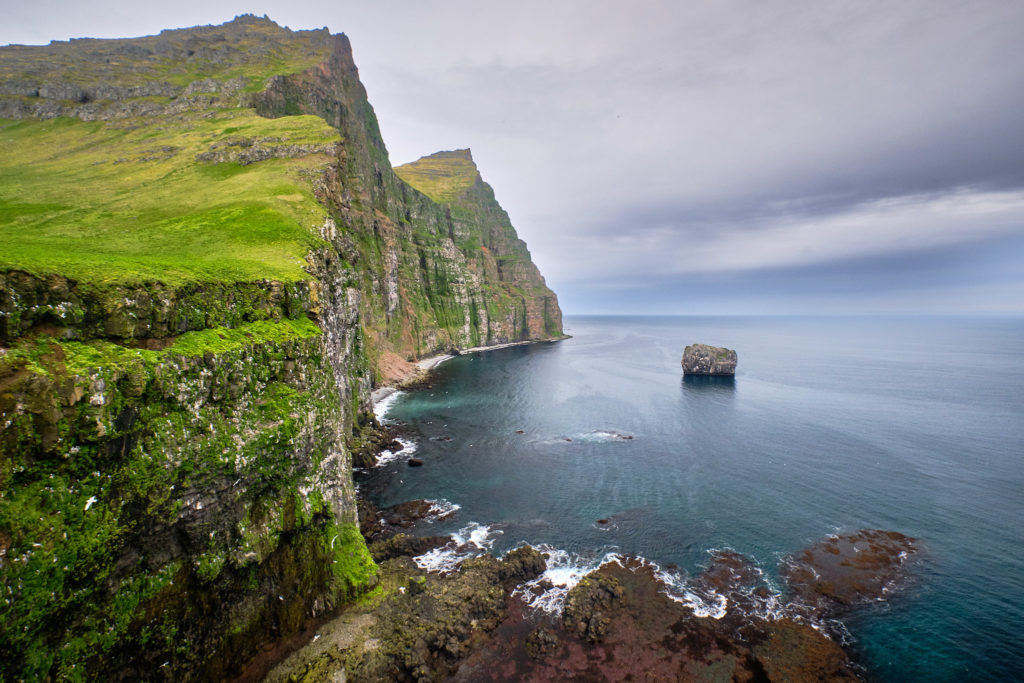 Read more about my solo trek in Hornstrandir
If this post has piqued your curiosity, read about the rest of my adventure in Hornstrandir:
Alternatively, check out my other posts about hiking and trekking in Iceland and around the world.