I was hankering for an awesome Empanada de Viento this afternoon so I decided to walk the 45 minutes from where I'm staying to Parque La Floresta and my favourite chefs in all of Quito. Seriously, all the food from these food carts is incredible!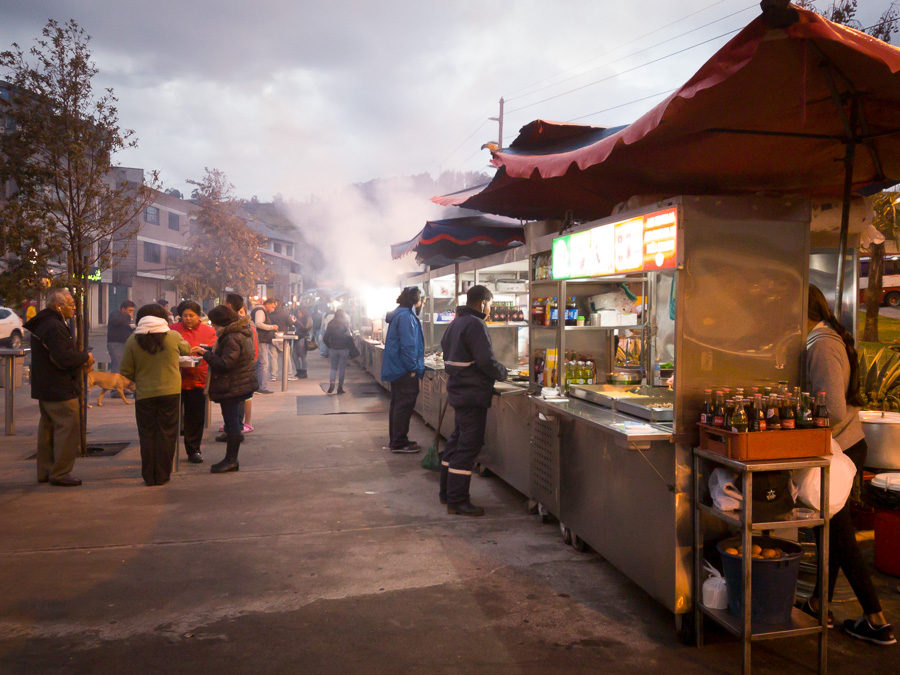 An Empanada de Viento is a heavenly mixture of fried pastry, tart cheese and sugar – and you really have to try one from the lady with the 3rd food cart from the left one day!
While I was there tonight there was a group performing dances based on the traditional folklore of different regions of South America. Unfortunately I missed the start of it so I didn't get the full story behind the dances, but they had to be modern interpretations given that I recognised some of the music from the current Ecuadorian Top 50!
It was an amazing spectacle, with such energy!
It looks exhausting – but a lot of fun 🙂
And with incredible costumes! This one was from the Cayambe area just north of Quito.
And I love how happy these guys look to be dancing – especially the guy in white and black. This one has its origins in Bolivia.
I sat there for about an hour watching the performance, until I got too cold to stay. Loved every minute of it, and finding these random performances in the middle of parks is one of the many things I absolutely love about South America 🙂