In 4 months of living in Ecuador this year (and 1 month traveling through Ecuador last year), I've never been to the beach. What can I say? I'm really not a beach person!
But my friends Pedro and Raúl most definitely are, so our first port of call when they arrived to visit, was the small beach town of Puerto Lopez – an 11 hour overnight bus ride from Quito.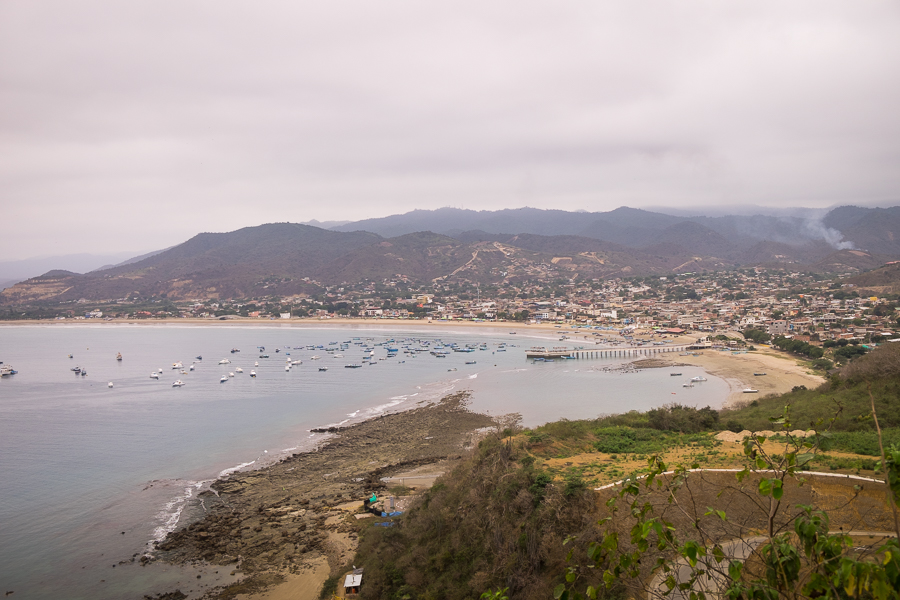 Most tourists head straight for Salinas or Montañita, both of which are a little further south, but we were keen for the "fishing village" rather than "tourist trap" feel, and Puerto Lopez turned out to be a great choice! It may have a different vibe during the peak of whale-watching season (it is one of the best places in Ecuador to see whales migrating), but it was pretty sleepy and definitely not touristy for our visit.
Unfortunately, it being November, we didn't have the best weather – so we spent a lot of time walking along the foreshore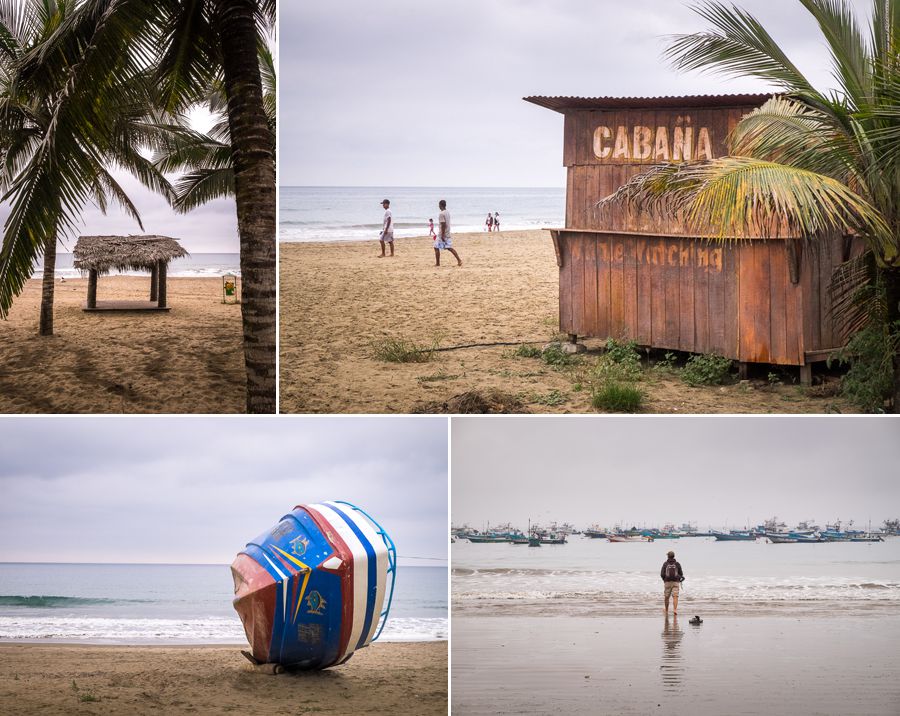 and watching the fishermen run the gauntlet of birds while they brought the fish in from the boats.
In fact, the fish market is one of the most fascinating parts of town, and where you can find most of the locals as well.
There was a glimpse of what Puerto Lopez might be like during whale season, with make-shift (but somehow permanent) bars lined up along the beach near the main part of town (you can see the umbrellas in the image above). It was quite amazing the variety of cocktails on offer at each one, but it was all fairly quiet during our stay, and quite often we were the only ones sitting on the loungers drinking the most amazing Maracuyá (passionfruit) smoothies I've found anywhere.
We stayed 3 days in Puerto Lopez, one of which was specifically to visit Los Frailes Beach – touted to be the most beautiful in Ecuador. But the bad weather also meant that we did an excursion out to Agua Blanca, a small community just up the road, and one which has developed an incredible community-based tourism initiative.