My final excursion in South Greenland was a boat trip out to the Qooroq Ice Fjord to see the calving glacier. Unfortunately, I was the only one going on this particular day, so it was a small, fast boat out, and a rather solitary experience 🙁
On the way across to the glacier, however, we did swing by some of the larger icebergs in the Tunulliarfik Fjord for a closer look. Although I've see a lot of icebergs in the past couple of years both in Patagonia and Antarctica, I never get tired of them.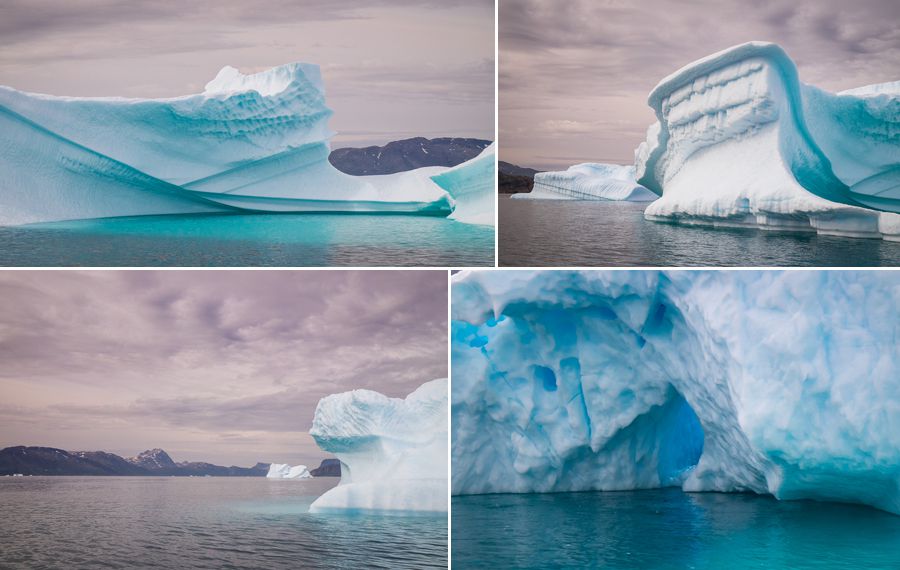 Then it was on to the glacier itself. Apparently, we got a lot closer than what most trips get (having a smaller boat and all), but we were still 6km away!
I had expected to get right up to it like you do with the Perito Moreno Glacier in Argentina, so I have to admit I was a little disappointed. Thank goodness for zoom lenses!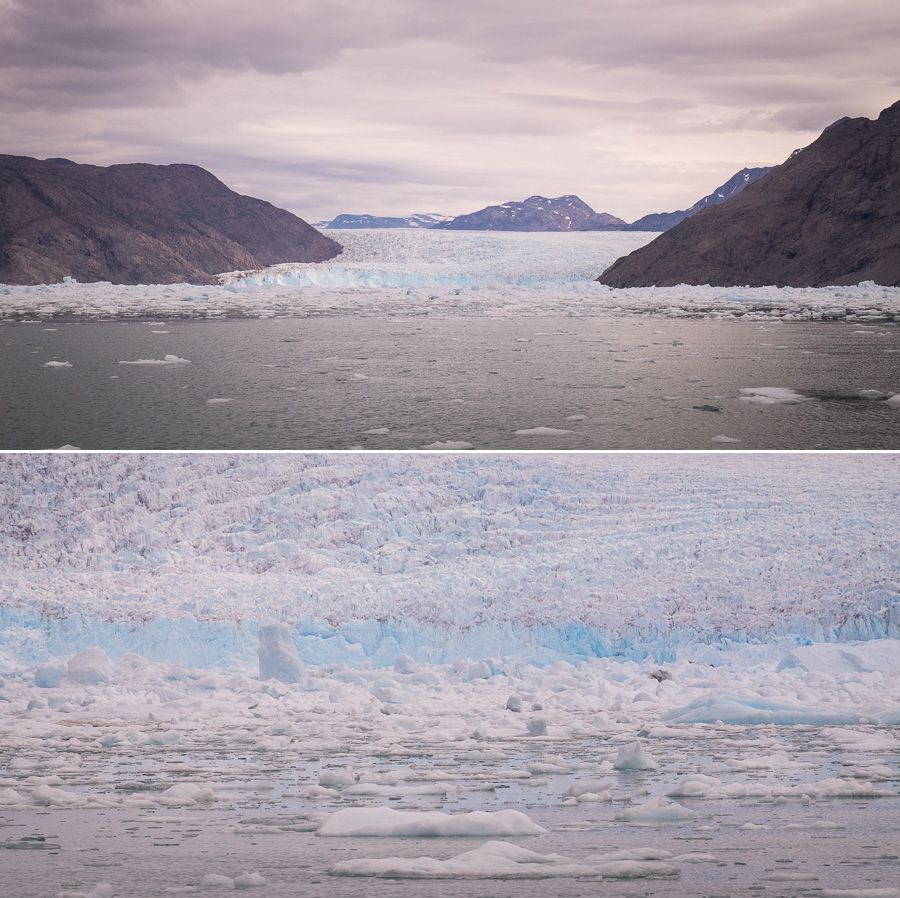 But, just because I was the only passenger didn't mean that I missed out on my cocktail with a chunk of million-year-old ice in it. I initially opted for water, but then thought "stuff it" and had a very small sip of the proffered pre-mixed martini. Hmmm… I don't think I'll be ordering one of those anytime soon … I admit, most of it got tipped overboard!
After enjoying the peace and quiet for a little while, it was back to Narsarsuaq to get ready for my flight to Nuuk.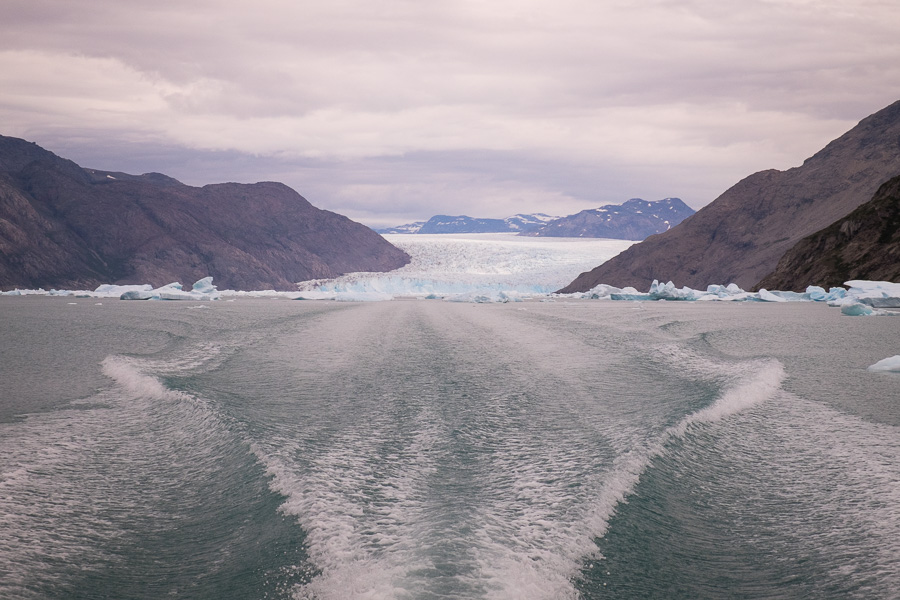 Goodbye South Greenland. It has been a lot of fun!
Time: ~1.5 hours (though if you have other people, you get a bigger boat and it can take up to 3.5hrs)
Notes: You don't really get that close to the glacier. If you have the chance – I'd suggest doing the boat trip to the Perito Moreno Glacier in Argentinian Patagonia. It is infinitely more spectacular.
Discover more about Greenland
If this post has piqued your curiosity about Greenland, learn more about this amazing country at Visit Greenland, and check out the wide range of tours and accommodation available at Guide to Greenland.
This post contains some affiliate links. If you make a purchase through one of these links, I will earn a small commission at no extra cost to you. Your support is appreciated!