You don't have to know me for too long before you come to realise how much I love icecream! I admit it – I'm an addict. So how does the icecream here in Central America stack up?
Icecream in Nicaragua
In Nicaragua, there are essentially two key ice-creameries. Eskimo – which are absolutely everywhere, and Dos Pinos – which have slightly better icecream but are harder to find. My recommendation is to go for the Neopolitan or any of the icecreams with peanuts in them (assuming you aren't allergic of course) from either of the two icecreameries. Most of the other flavours (on both sides) were a bit meh in my opinion.
The stand-out icecreamery in Nicaragua, however, is Kiss Me. They are only found in León and Matagalpa and well worth seeking out, with flavours such as "Matagalpa Mud" and "Fruit Punch in the Face" showing the slightly quirky take they have on icecream.
Given how hot it was in Nicaragua while I was there, my favourite turned out to the the passionfruit icecream – nice and refreshing if you could eat it fast enough before it melted!
Icecream in El Salvador
I started off in El Salvador eating icecream cones from La Nevería, but then never went back once I discovered Sarita icecream. Then I discovered the Sarita Coco icypole and never had another icecream cone! These coconut icypoles are the absolute best – even better than lemonade water icypoles in Australia!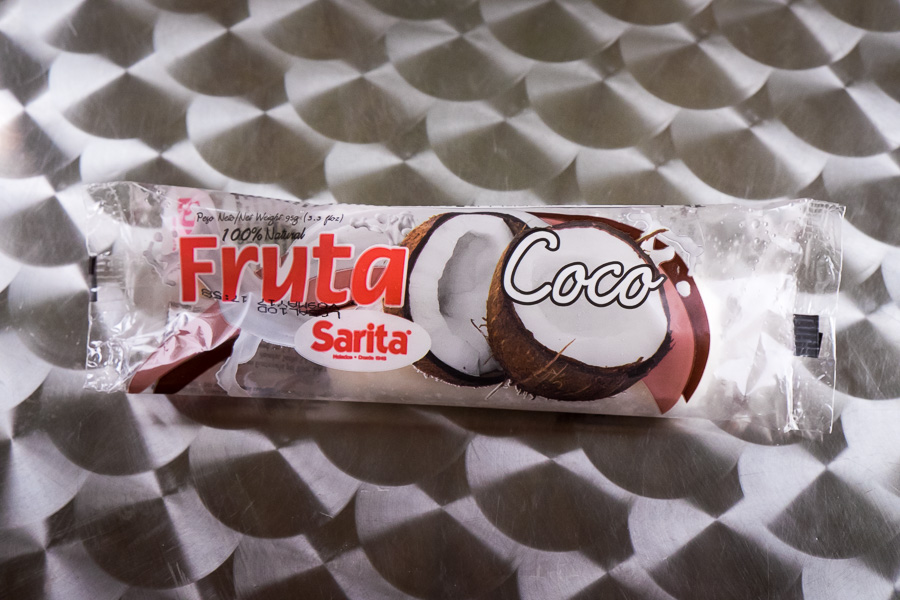 I only had one icecream at a more "upmarket" icecreamery, but it wasn't anything to write home about (and in fact I can't remember the name of the icecream place) – stick with the Sarita Cocos!
Icecream in Guatemala
Both La Nevería and Sarita are also found in Guatemala and I continue to buy the Coco icypoles for a quick treat (they are less than 50 cents after all). But then Susan told me about the Sarita Frozen Yogurts and I just had to try! Oh how I shouldn't have 🙁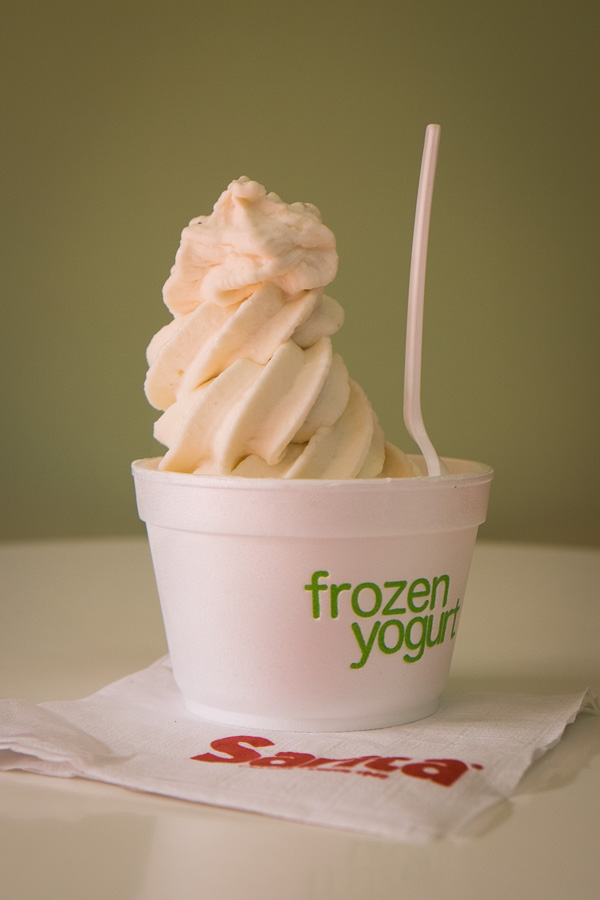 These are very similar to the YogenFruz frozen yogurts I was addicted to when I lived in Chile – favourite flavour: coconut, pineapple and papaya. Fortunately finding a Sarita shop that makes these is much more difficult than finding a Sarita Coco and they are 5 times the price – so not indulging in too many of them.
I also tried one of the not-quite-so-much-of-a-chain-shop icecreams – FruitiHelados. This is a Mora and Yogurt (Blackberry and Yogurt) one and yes, it has been hand made in a plastic cup with an icypole stick stuck in it. Actually quite good to be honest!
And then I discovered Helados Exóticos in Antigua. This is the Kiss Me of Guatemala but (dare I say it) even better! It is a hole-in-the wall related to the Sobremesa Restaurant and offers up the most intriguing and bizarre flavours – Wasabi Fig (not bad actually – you get the wasabi hints but it is not overpowering), Apple Chipotle, Chocolate Bacon, Strawberry Parmesan anyone?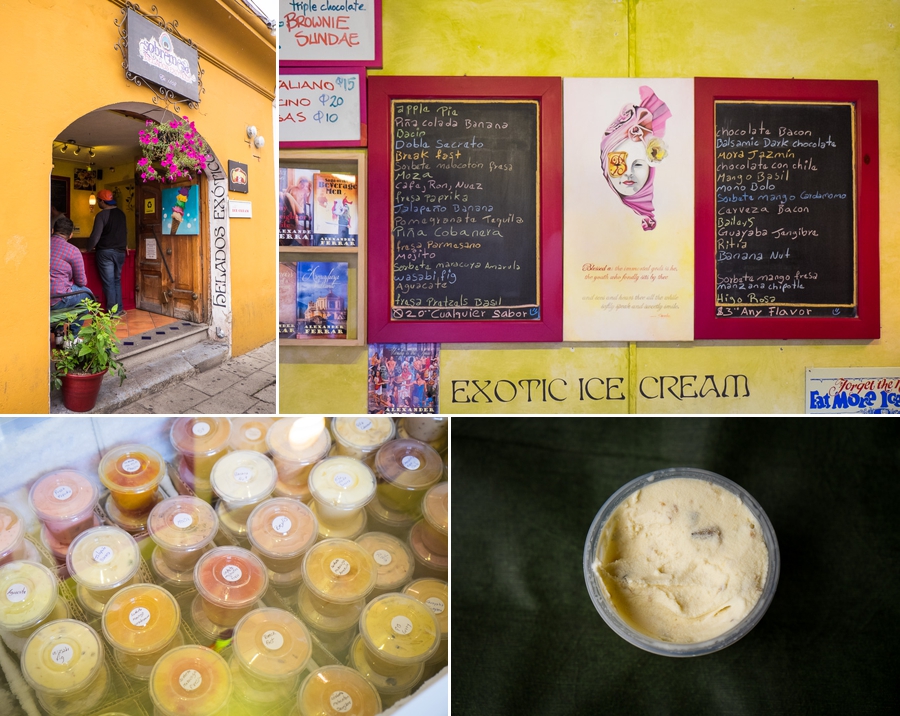 I'm slowly working my way through the different flavours (you know I have to) but to date my favourite is the Piña Cobanero. This icecream has sweet pineapple chunks offset with a mild (but noticable) burn and smokiness from conabero chiles. I look forward to my homework each day at this intriguing icecreamery 🙂