Another of the short trails that I didn't hike on my first visit to El Chaltén in 2015, was to the Chorillo del Salto. Given that the end-point is a waterfall and lofty views are not really part of the agenda, I waited for a day where the tops of the mountains were once again obscured by cloud (I didn't have to wait long!) and headed out.
The trail begins in the same place as the Laguna de los Tres hike and follows the road towards the Lago del Desierto, crossing it on several occasions.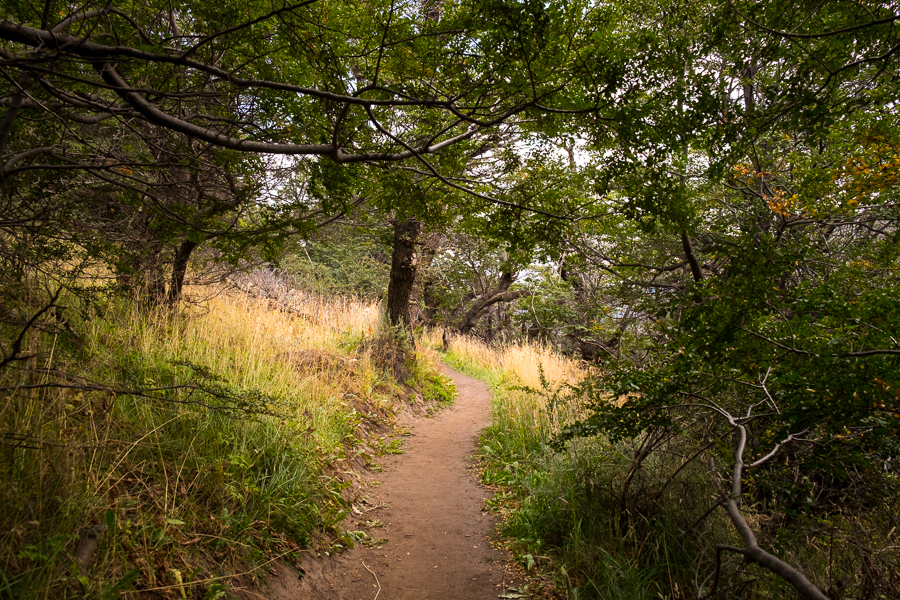 It is a mostly flat but quite picturesque walk that parallels the river and passes through small groves of Lenga trees
and is a fantastic opportunity to explore some of the hardy vegetation of the Patagonian steppe.
It only takes about 40 minutes at a relatively slow walk to reach the waterfall, and you'll know you've arrived because the place is usually crowded with people who quickly jump off the buses that pass through here to have a quick look. But I have to admit, it is a nice spot (especially if you wait for all the bus passengers to return to their vehicle) and the waterfall is beautiful.
Recommendation
A really great option if the clouds have closed in and you are still looking to get out and about.
Distance: 6km return
Time: 2 hours with a long break at the waterfall