This year, I started teaching English at KTI Technical College in Sisimiut. For my fellow Aussies – think of a TAFE/Vocational Education school.
One of the highlights so far has been a small exhibition of student art that has graced the foyer of the school (alongside Greenland's largest mineral collection) for the past few months. It immediately caught my eye as it seemed to draw inspiration from the dot painting technique of the Australian Aboriginal people … not something commonly seen in Inuit art.
I tracked down one of the teachers responsible for the initiative and asked more about it.
Turns out, the artists were a group of students across 3 year levels who took this on as an optional activity outside of their normal classes. They were shown a video of Australian Aboriginal artists as inspiration and encouraged to apply the dot painting technique to Greenlandic themes.
The student art works
The result was magnificent!
My favourites include this whale tail under a bright arctic sun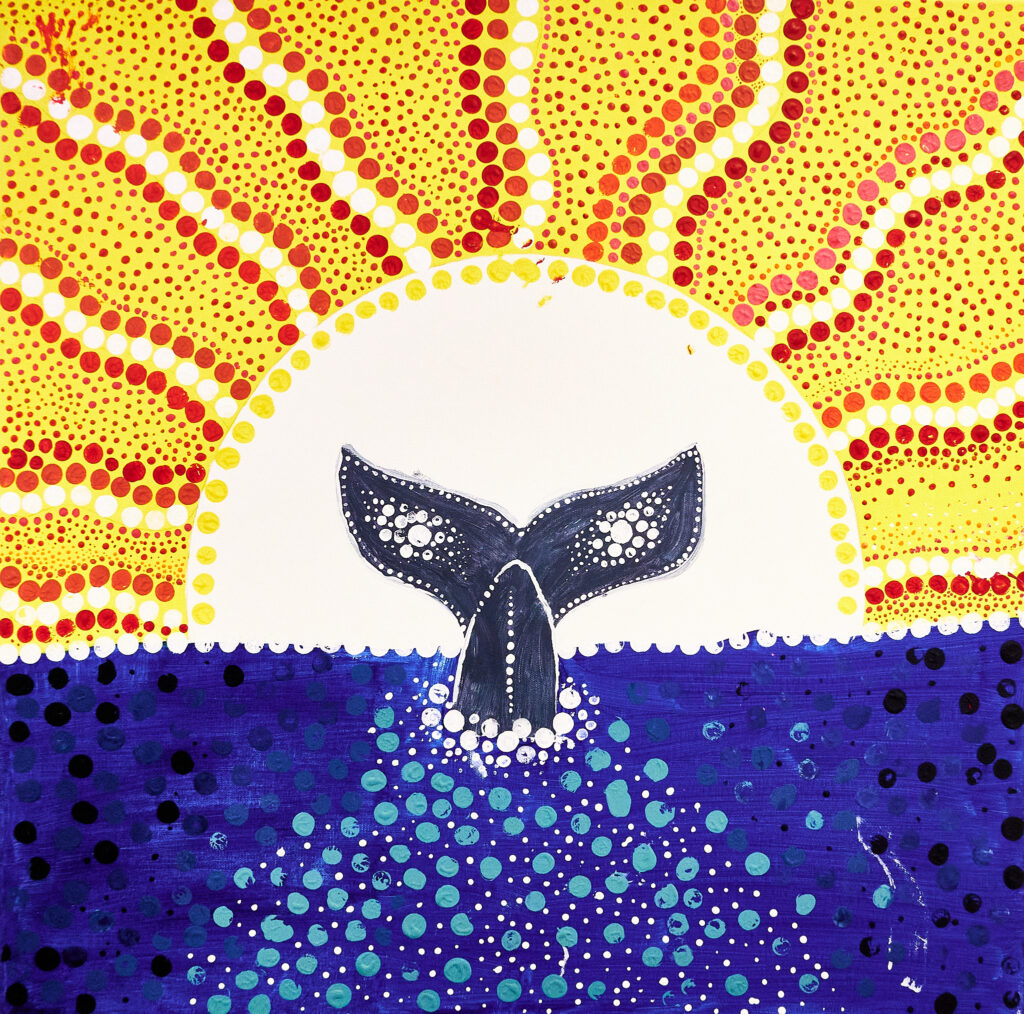 The famous "Mother of the Sea" – one of the most important myths/legends in Greenland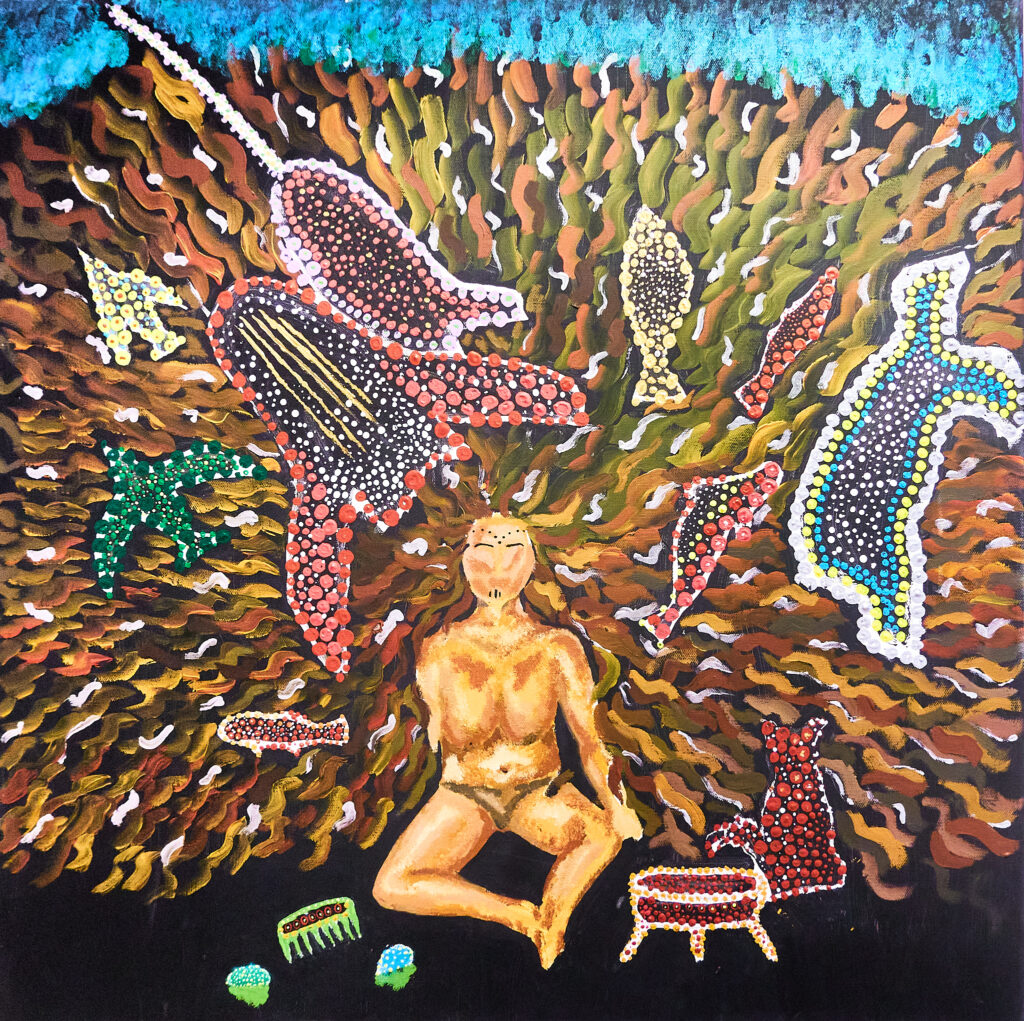 This image that shows the flag of Greenland depicted inside an outline of the country, as well as several important Greenlandic icons.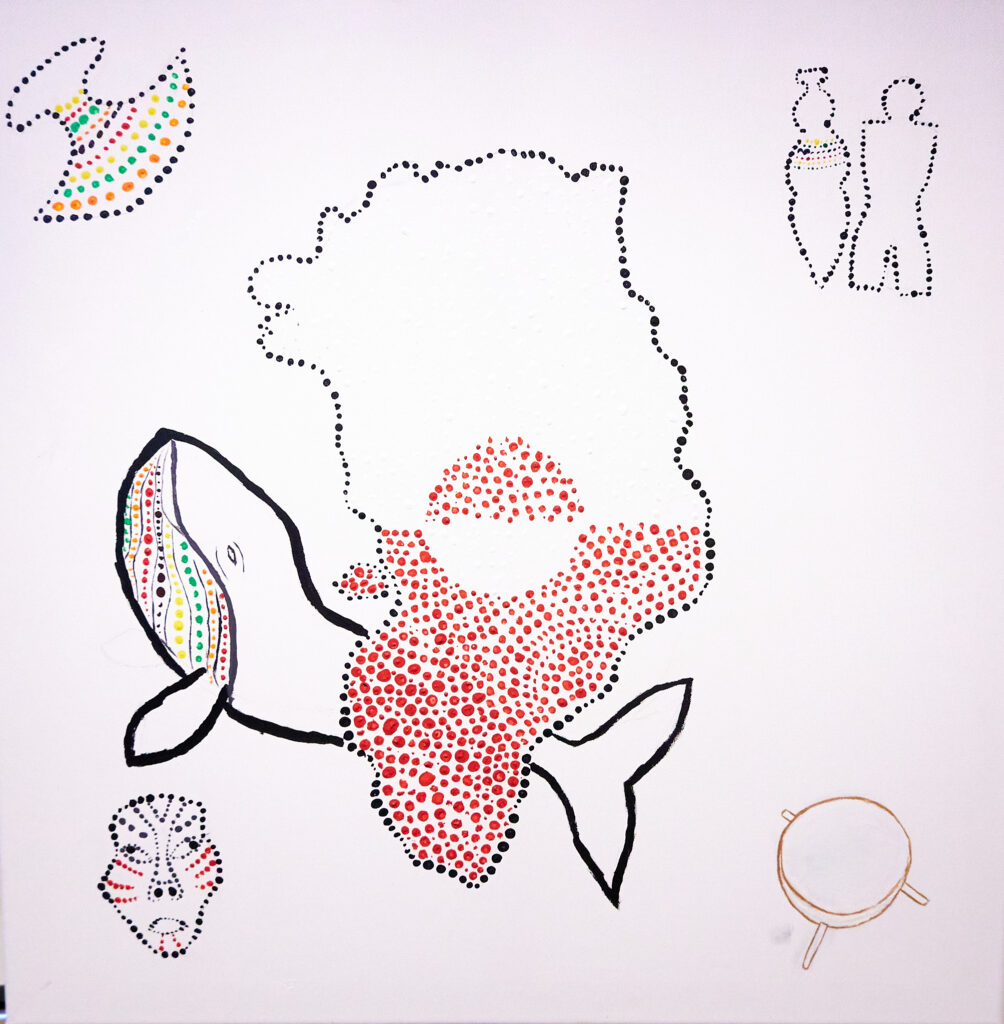 And this one that shows snow falling above the magical Northern Lights, with Inuit tattoo patterns below.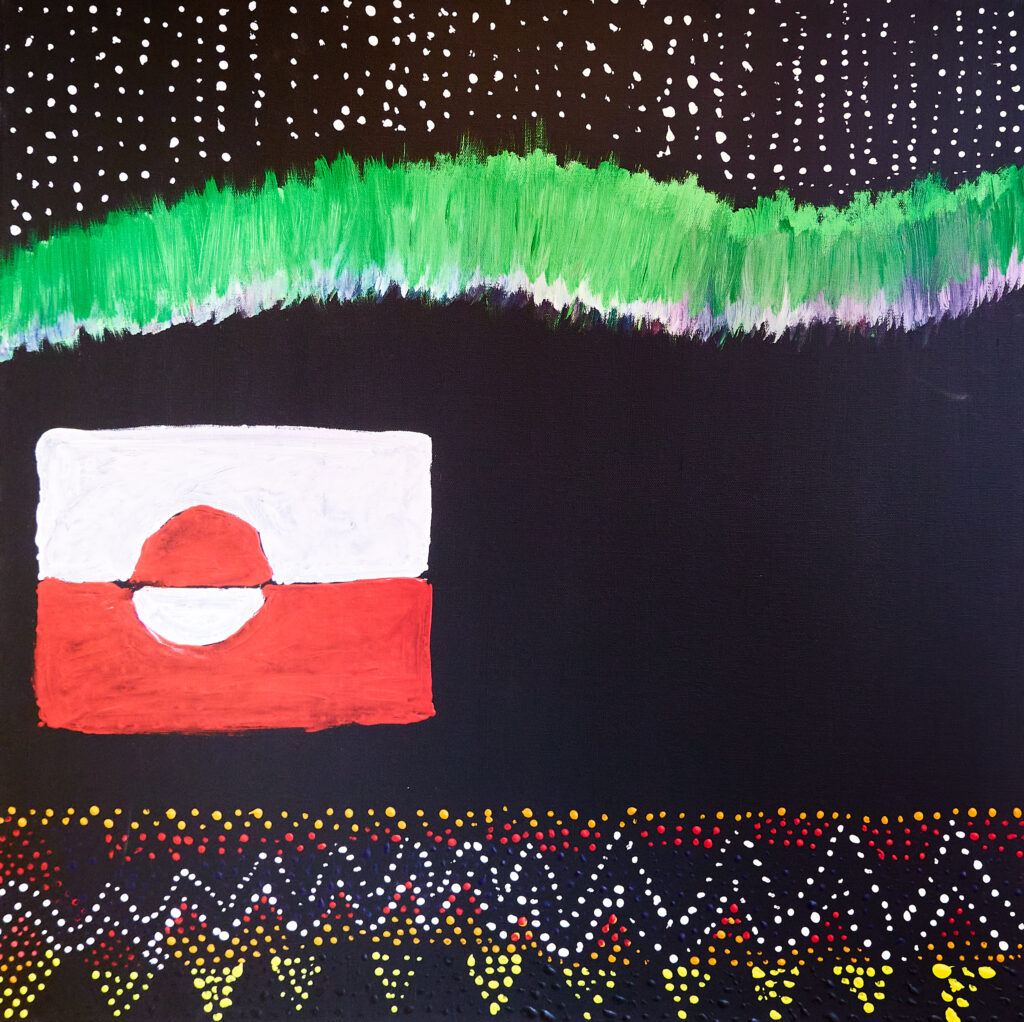 What an amazing project! And one that immediately reminded me of home 🙂
Explore Greenlandic art for yourself
I highly recommend you seek out opportunities to explore Greenlandic art for yourself while you visit the country. There are dedicated art spaces in Nuuk, Sisimiut, and Ilulissat but you can also often find art exhibitions in smaller centres as well.
---
The best place to start planning your trip is with the Ultimate Guides series on Guide to Greenland.