What do you do when you have an empty hotel thanks to a global pandemic? You get creative – literally!
I'm a big fan of all the initiatives the Hotel Sisimiut has either started or is involved in. On my first visit to Sisimiut, I ate my bodyweight in Greenlandic food at their Traditional Greenlandic Buffet, indulged in their arctic spa, and made my own souvenir during my 5-day stay after hiking the Arctic Circle Trail. Their latest offering is aimed primarily at local residents (there are no tourists after all) and invites people to paint their own ceramic pieces while enjoying refreshments from the restaurant/bar.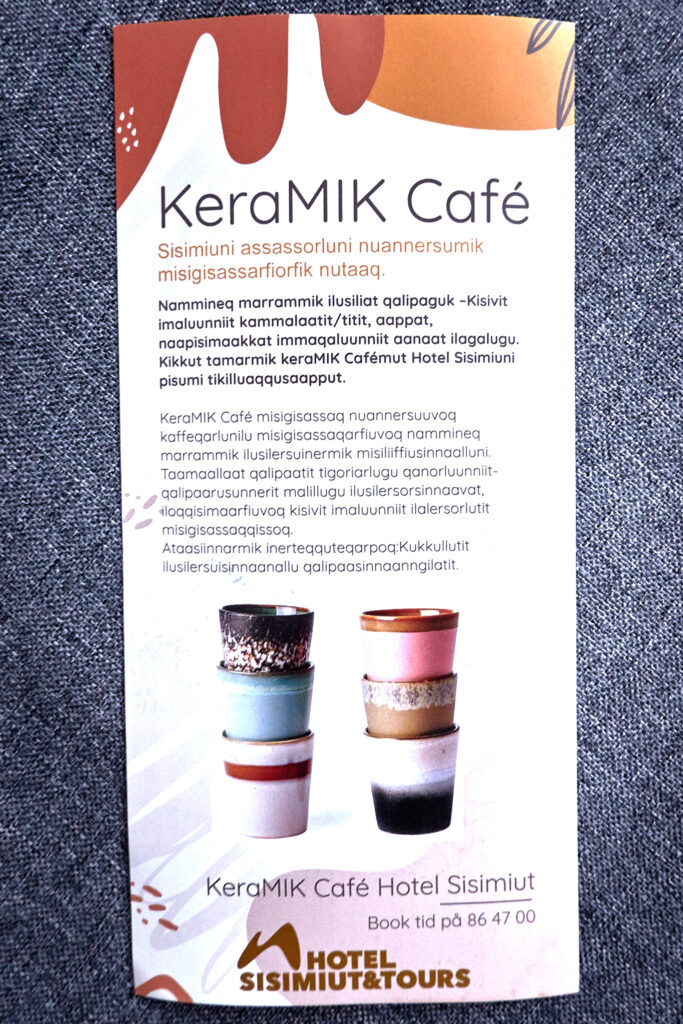 Brilliant!
Selecting your creative tools
The first stage in the process is to select the ceramic pieces you wish to paint. There is both a display cabinet with all the options and a price list to guide you in your choices.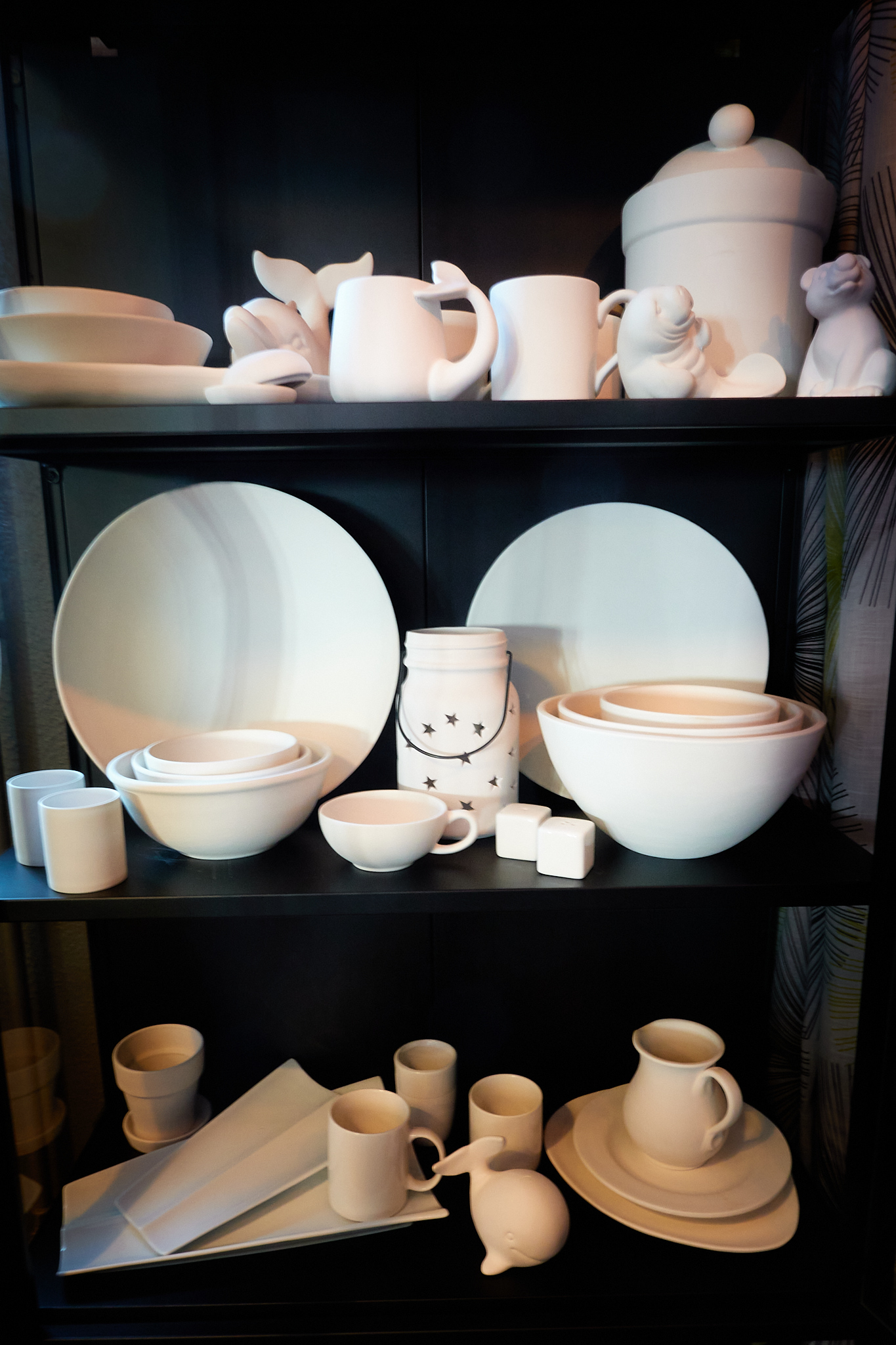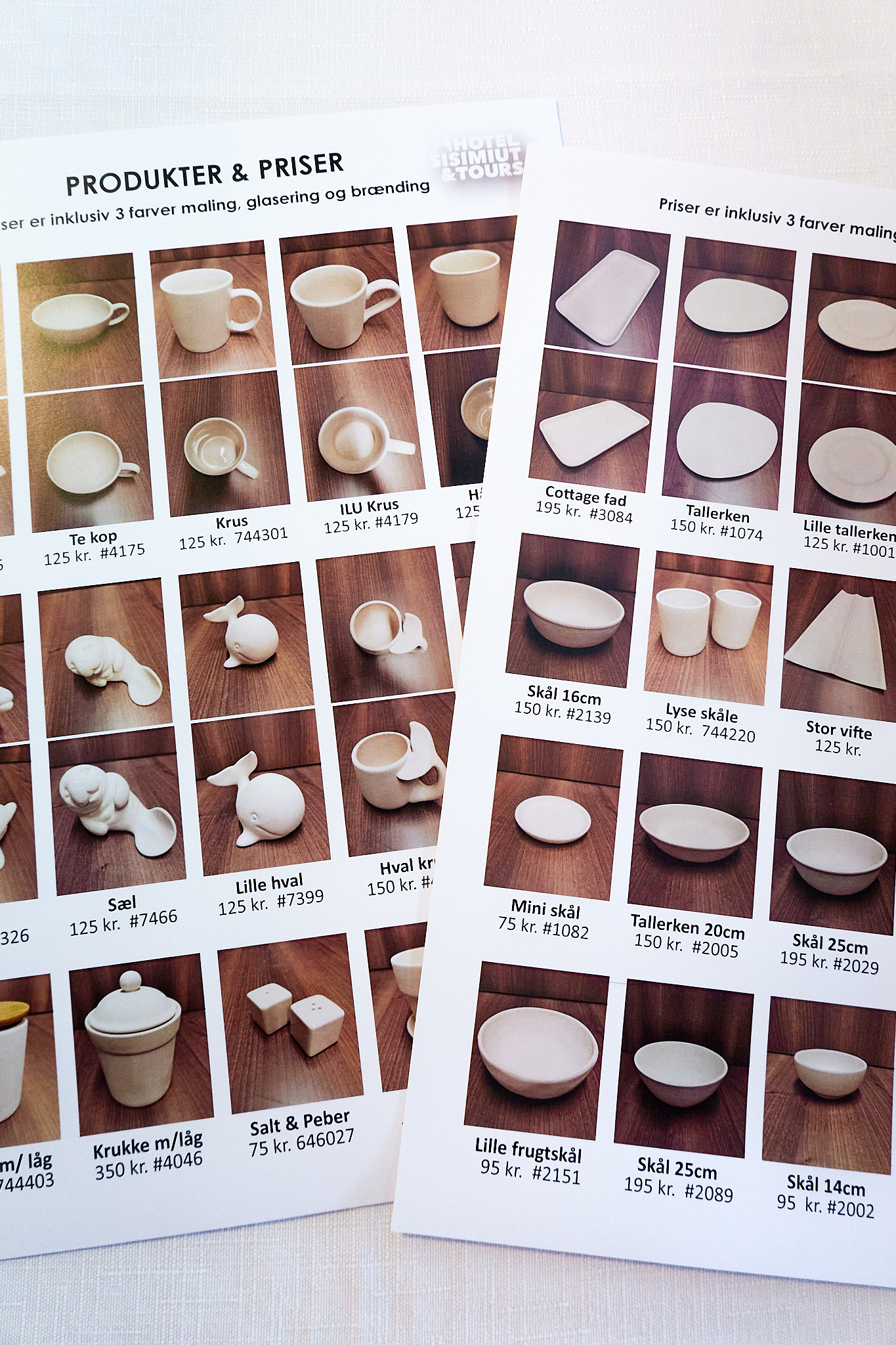 Then, for every piece, you can select up to 3 different paints. There are finished samples that indicate the final colour once the ceramic has been glazed and fired. In some cases, this is quite different to what you expect!
Be creative!
Then its up to you to unleash your creativity 🙂
You can stay as long as you like and paint as many pieces as you wish. Most people come with family or a group of friends and make an afternoon of it – ordering lunch or a coffee and cake and hanging out for several hours. There are a wide range of brushes to choose from and a few turntables. And best of all – if you don't like where your design is going, you can simply wash it off with water and start over.
My first ceramic
The first time I went to the KeraMIK Café I spent 2 hours painting a small bowl in a very simple design. Here is what it looked like once I was done painting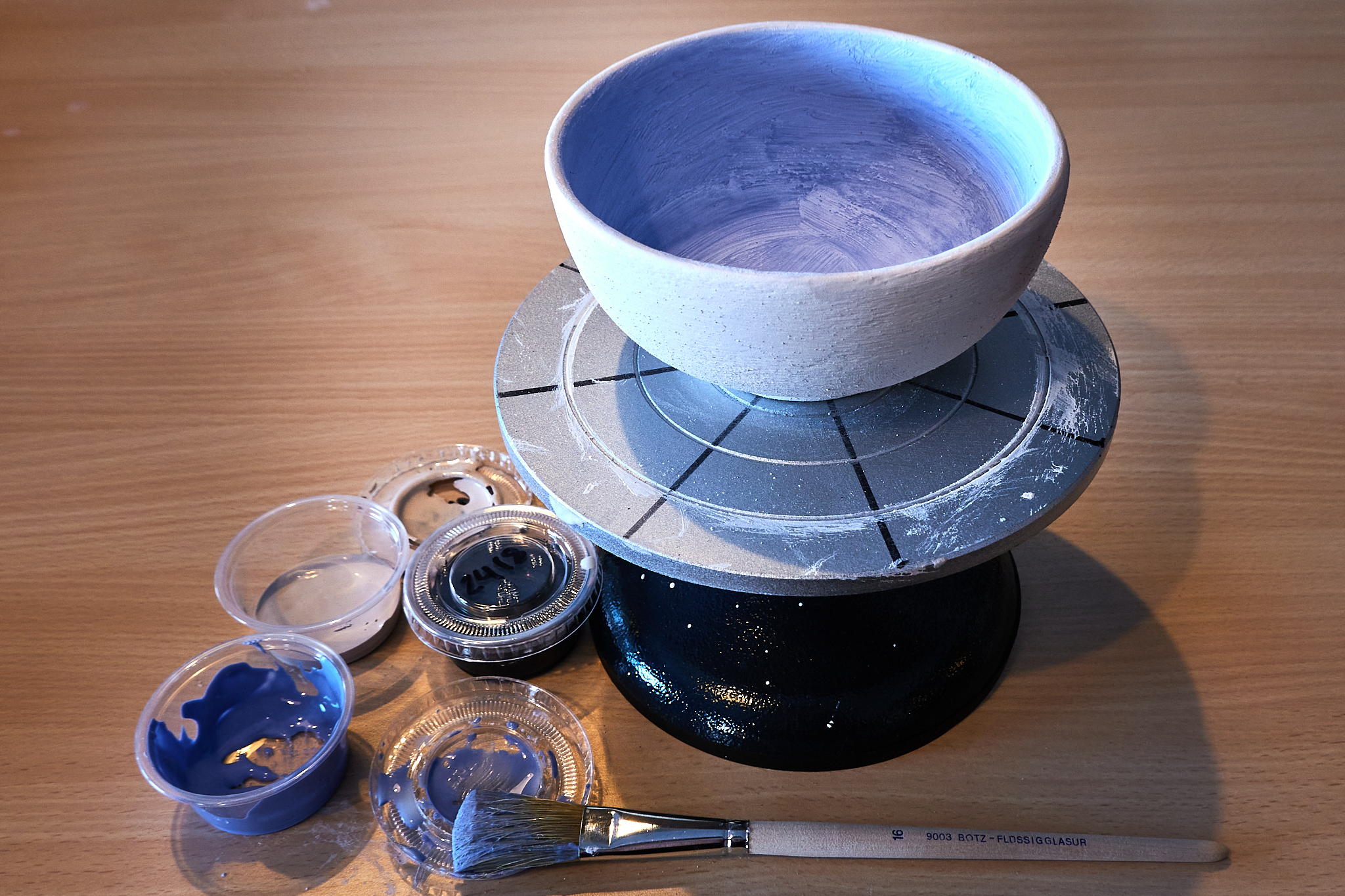 I then left it at the hotel for glazing and firing (they take care of this part for you) and they called me a couple of weeks later to come pick it up. It was even specially wrapped.
Really happy with the result!
I've been back once since and will definitely be going again 🙂
Explore Sisimiut for yourself
Sisimiut is Greenland's second-largest town and a wonderful place to visit – especially if you are an outdoor adventurer. It is a hiking paradise during the Summer, and a major centre for snowmobiling and cross-country skiing during the Winter. It even hosts the Arctic Circle Race – the world's toughest ski race – every year.
The best place to find out more about Sisimiut is in the Ultimate Travel Guide to Sisimiut that I wrote for Guide to Greenland.