Although I have now done several long-distance treks
all of them have been guided.
My first solo trek
I had never really considered doing a solo, unguided multi-day trek, and 8 months ago when I decided I wanted to hike the Arctic Circle Trail in West Greenland, I was desperate to find trekking companions (turns out Lonely Planet Thorn Tree Forums are pretty good for that 🙂 )
However, I've discovered that a lot can change over the course of half a year, which is how I now find myself about to embark on an 8-day solo hike in the most remote part of Iceland – the Hornstrandir Nature Reserve in the Westfjords region.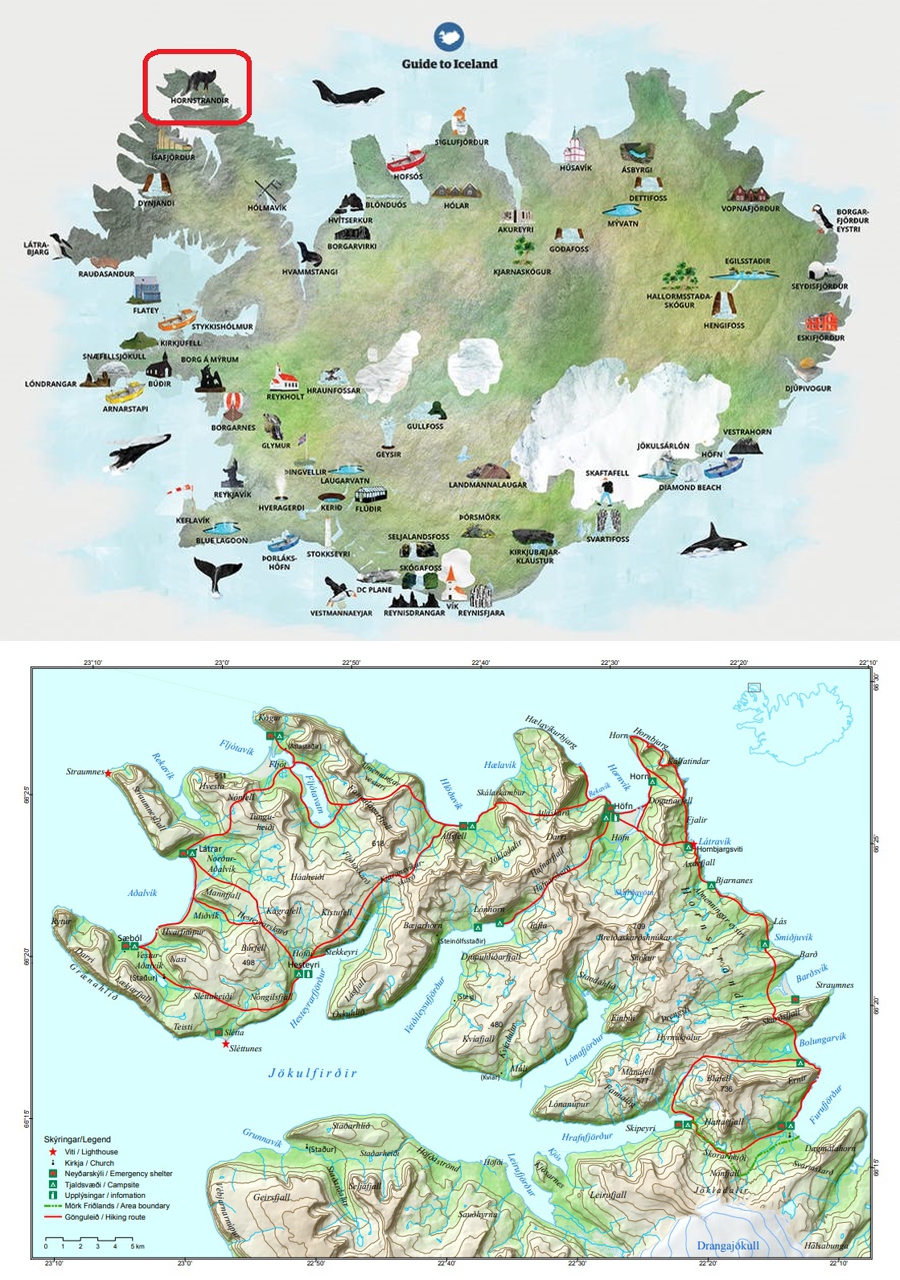 Could I have chosen an easier place to start? Most definitely! But I do tend to dive into these things head first…
Why I'm nervous about Hornstrandir
I had two main concerns going in:
The weather. Iceland is notorious for its changeable weather (even in Summer) and several of the accounts I'd read online about hiking in Hornstrandir talked of the cold (a constant fear of mine, despite spending most of my time in cold places), rain and fog.
Whether the trails are well marked. There is conflicting information online that mentions everything from an obvious track, through to stone cairns (which can often be obscured by fog) through to nothing at all. What would I find?
In order to address the first concern (of the cold and rain at least), while home in Australia I spent a small fortune upgrading all my camping gear except for my tent. Given how much camping I'm doing between now and the end of the year (and probably into the future), it was a strategic investment and I now have an Enlightened Equipment -18 degree down sleeping quilt, mittens, hood and booties, the Thermarest NeoAir XTherm sleeping mat, 260gsm thermals, Smartwool socks, plus all the gear I talk about in my summary for the South Patagonia Icefield Expedition.
To mitigate the second concern (and for their own sanity as well), my mum and dad bought me the Garmin InReach SE+ personal emergency beacon which, in addition to calling the emergency services if you really get into trouble, allows you to program GPS waypoints, track your route, and send and receive messages (I could check in each day saying I was OK). I also had my flash new Suunto Ambit3 Peak watch (yes, I have all the gadgets!) which again allows you to set GPS waypoints and track your route, as well as an old fashioned Suunto global compass and map.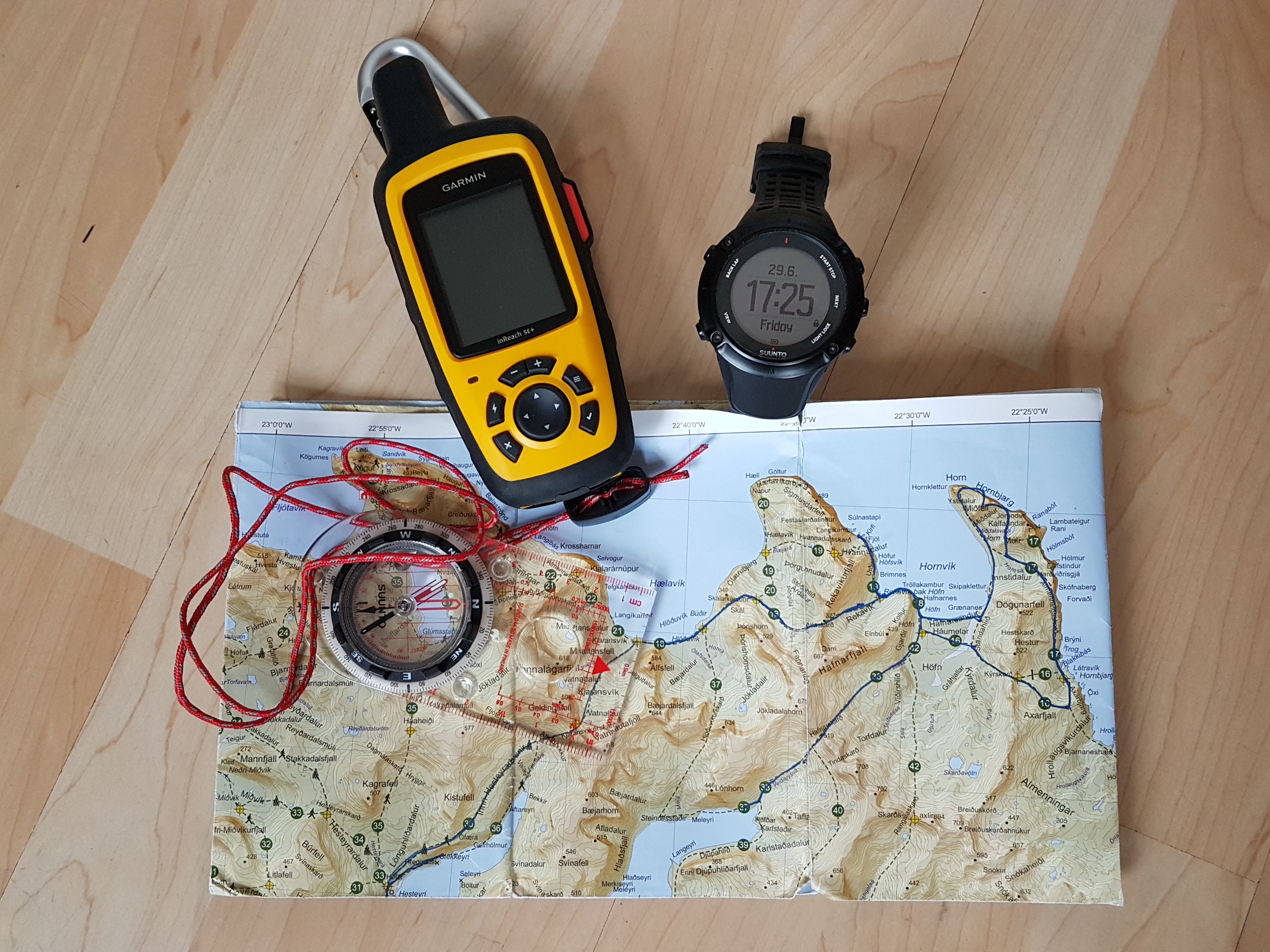 But it wasn't just mum and dad that were concerned about safety.
You need to book boat transfers to and from Hornstrandir in advance (Sjóferðir ehf and Borea Adventure).  In order to do so, you must provide your planned itinerary so that if you are not at your scheduled pickup, emergency services can be alerted and they have some idea of where to start searching for you. You are also strongly encouraged to register your hiking itinerary with Safetravel.is. Iceland really tries to take care of its visitors!
So, with both watch and personal emergency beacon programmed, I am as prepared as I can be! Let's see what the reality is like…
Read more about my solo trek in Hornstrandir
If this post has piqued your curiosity, read about the rest of my adventure in Hornstrandir:
Prelude – leading up to departure
Alternatively, check out my other posts about hiking and trekking in Iceland and around the world.