Last time I was in Nicaragua, I visited Matagalpa and ended up at the Finca Esperanza Verde – an ecolodge located about 45 minutes away further up in the mountains. At that time, Vivianne and Andrew had just taken over as owners and Max was a very small bundle of puppy fur. I couldn't wait to spend a few more days there this time around.
It is really a beautiful place with spectacular views over the mountains, lovely staff and wonderful food – served communally from the patio on the front left in the image below.
There is also a communal lounge area in the Yoga Pavillion (front right in the image above) with hammocks, rocking chairs and comfy sofas.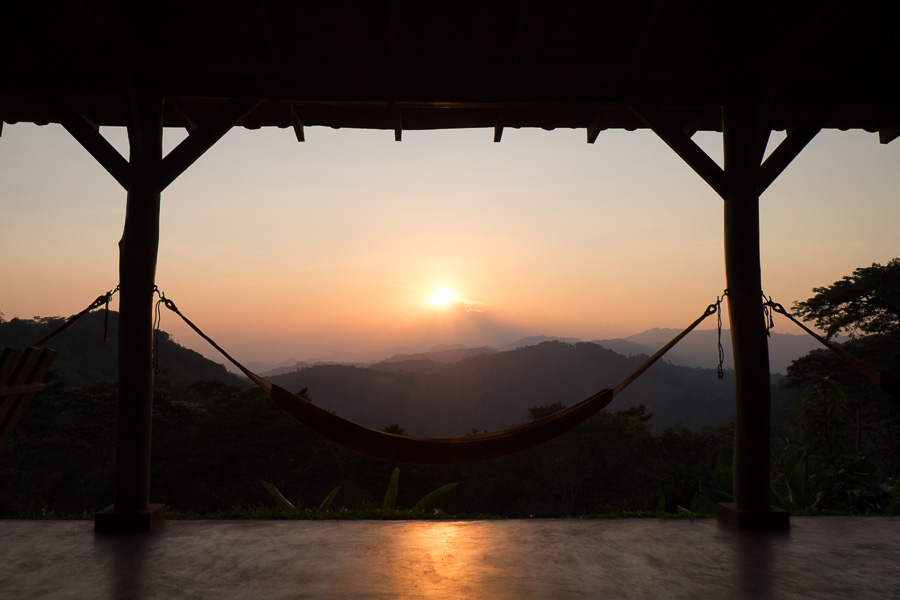 Or, if you want to chill out privately, the cabins are beautiful and the view from each balcony is incredible! Those are the cabins higher up the mountain in the middle of the first image.
One of the best things to do at the Finca Esperanza Verde (apart from relaxing of course) is to do the hikes they have around the property. Between last time and this time I've hiked all the trails – my favourite being the Green Trail (though it is the toughest one). Actually, a great combo is to start with the Blue trail, then head off on the Green Trail and come back via the Yellow trail. About 1.5-2 hours all up and you pass through a lot of different types of forest.
Love heading out with the Finca's guides – Omar and Umberto – who are amazing in their abilities to spot different birds and animals. With the help of Umberto, I managed to fulfill a childhood dream on my first visit by seeing my first sloth up close and personal 🙂 Actually – we found a few sloths – some of the 2-toed variety (top) and some of the 3-toed variety (bottom)! Did you know that there are two types of sloth and what the difference is between them?
But heading out with a furry-4-legged guide is also heaps of fun. Jack came with me on my last hike which was the combo described above. Although he's about 3 years old, he still behaves very much like a puppy and would run ahead, then come bounding back and look at me as if to say "what's taking you so long?"
I was also lucky enough to coincide with another set of guests who had asked for a campfire with folk musicians as part of their package at the Finca Esperanza Verde. This is my second concert concert by a local group this trip to Nicaragua, and it's always a joy to hear musicians play. Added bonus is when it is outside under the stars and the light of the full moon with the opportunity to roast marshmallows!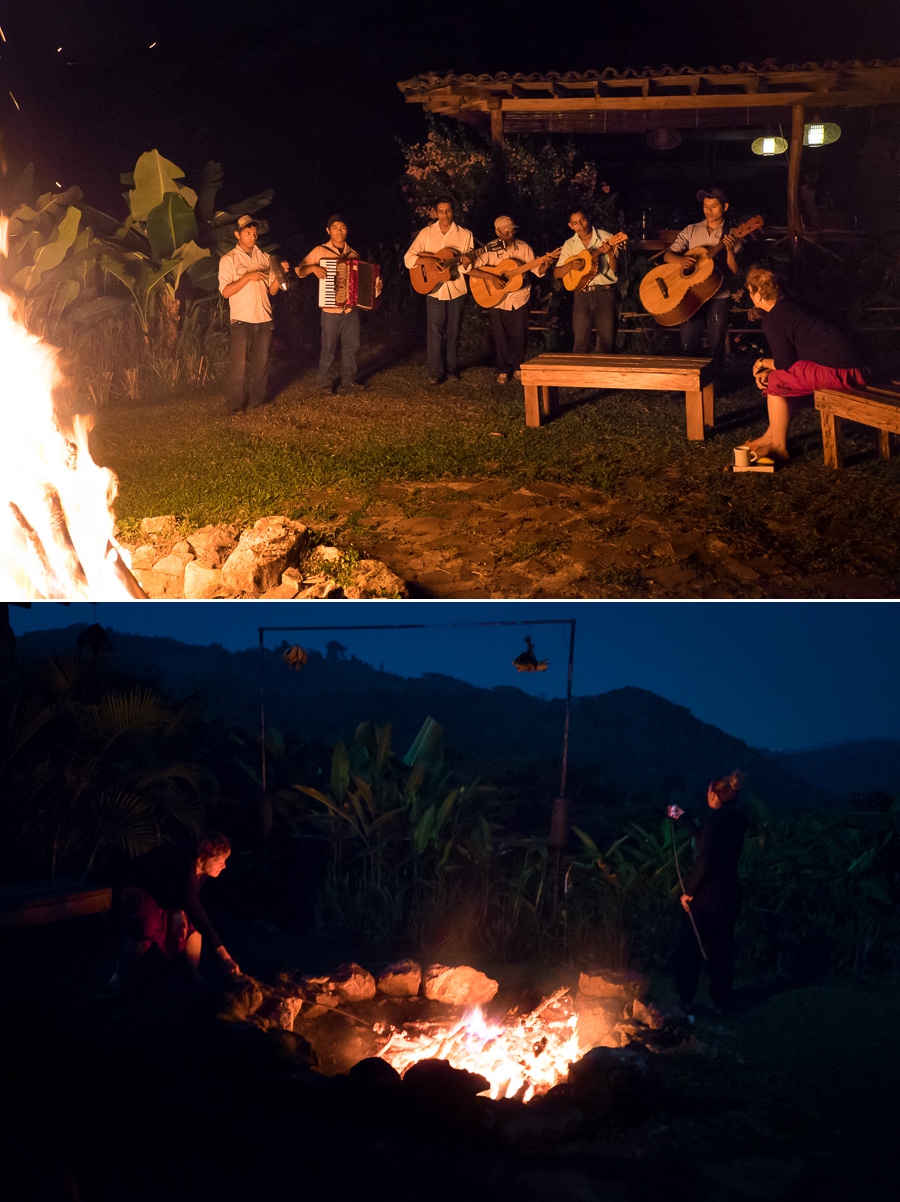 Highly recommend the Finca as a bit of a splurge whist travelling. It really is an amazing place.