Our final day in Parque Nacional Toro Toro we did the excursion to El Vergel and the Cañón de Toro Toro linking up with Chiflon Qaqa.
The day started out with more dinosaur footprints just on the outskirts of town. This time, footprints from Ornithopods (left), more Theropods (centre) and some Sauropods (right). It was interesting to learn about the different walking styles of the dinosaurs – e.g. Sauropod tracks are not as "clean" because their back foot comes up and overlaps where their front foot was, obscuring the footprint.

It's also really amazing to see the trackways! Though there are many throughout the world (thanks Russ for introducing me to the world of dinosaur trackways in prepping for Earth Story), this is the first time I've seen them. And they really are everywhere near Toro Toro.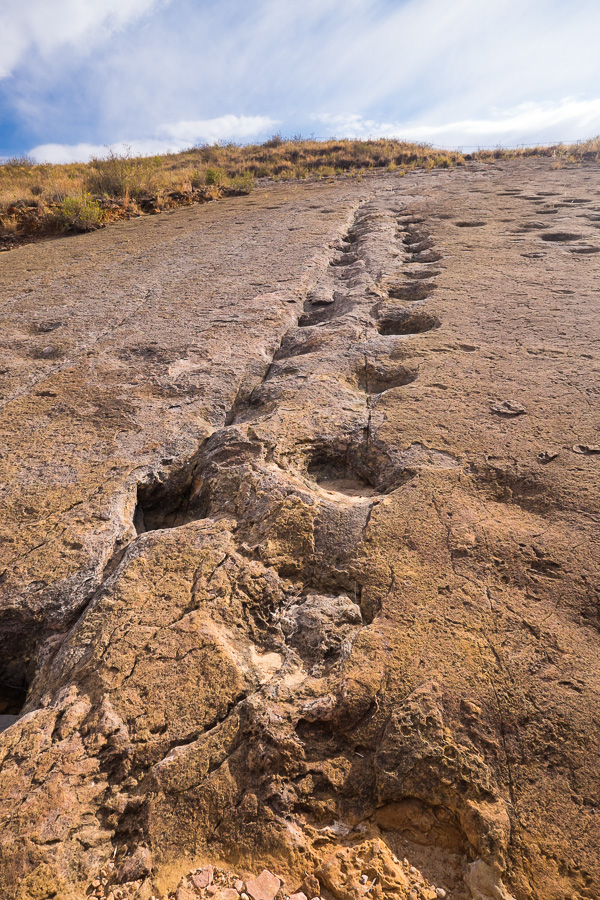 It was quite a nice hike from there out to see the Cañón de Toro Toro – an impressive canyon with vertical walls 250-300m high.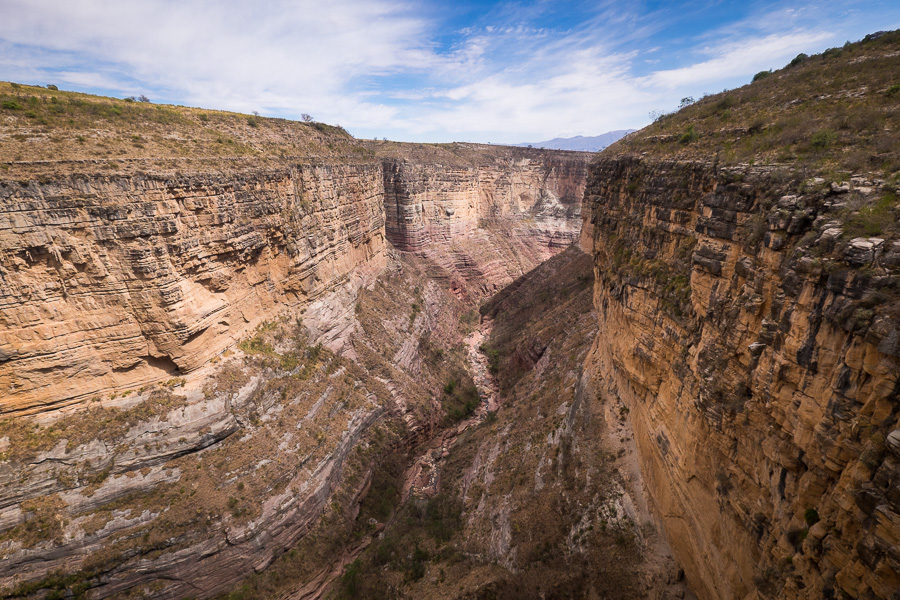 Actually there are several such canyons in the area, its just that this is the easiest one to get to!
From the lookout at the top, we started down the 1000 stairs to reach the bottom of the canyon. The day was really starting to warm up … hiking out was not going to be fun!
The "reward" was a swim at the El Vergel waterfall which, in the rainy season, I'm sure is impressive. Hmmm….. not so much at this time of year (OK admittedly this is only part of it – the prettiest part 🙂 ). There was actually lots of water to swim in, but it certainly wasn't the beautiful, clear pool at the base of the waterfall that I was expecting. And no, I didn't end up going in.
After hanging out there for about an hour or so, it was time to hike out of the canyon. It was very hot and there was lots of boulder scrambling and goat-tracking along cliff edges. If you don't like heights and/or are not in good shape – I wouldn't recommend this hike. Just stick with the lookouts at the top of the canyon!
From there we circled back towards Toro Toro via more dinosaur footprints, and we even saw a talon (right)!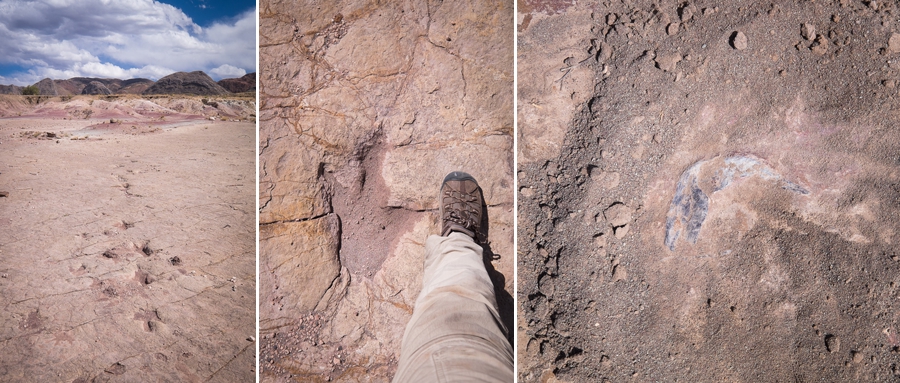 It was a very hot walk and I really, really appreciated my Coco icypole when I got back to Toro Toro. Then it was back in the minivan for the 4 hour trip back to Cochabamba!
Recommendation: This is a hot walk so take lots of water and sun protection. If you suffer from vertigo/don't like heights/aren't in shape – I'd stick with the top of the canyon and not go down to the waterfall.
Cost: 100 Bolivianos for the guide, shared between however many people are in the group (maximum of 6)
Time: 7-8 hours