After hiking the waterfalls in the morning, Jenny, Maic, Thalles and I then doubled up and went canyoning in the afternoon.    We decided to do the canyoning trip that included 3 waterfalls, rather than the one that just included a single, larger waterfall.   My thinking was that the first decent would get us used to the idea and then we could enjoy the other two.
However, there was an obstacle to overcome first.   The rope bridge!  The instructions were to make sure you stepped at the "nodes" where the ropes met the main single cable spanning the river.   No worries!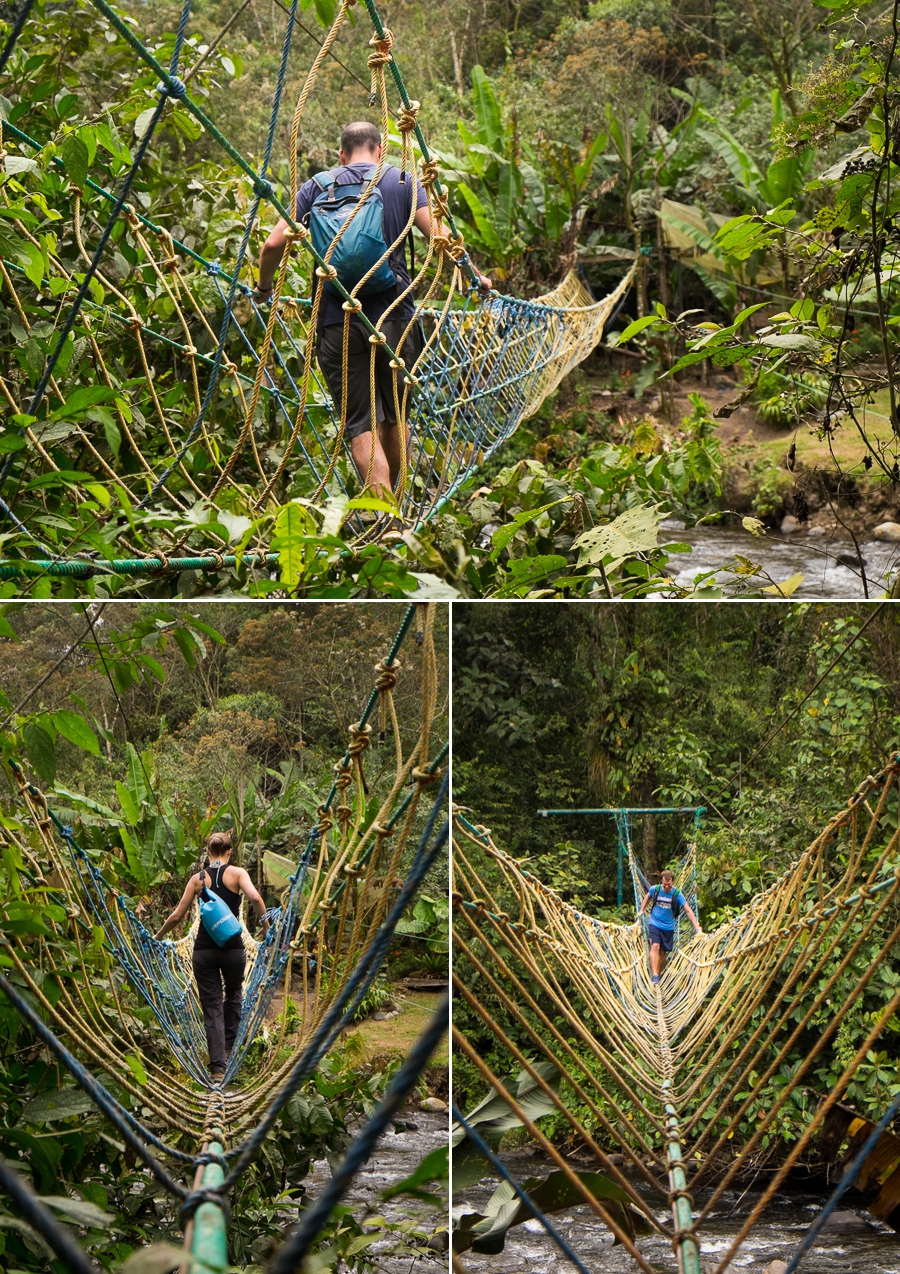 Thalles went first and tried to freak us out by wobbling all over the place – particularly over the middle of the river where the potential for damage was highest.   Jenny then proceeded to make it look easy, I like to believe that I followed after Jenny's lead, and Maic – well he was a little more steady than Thalles 😉
Once we'd all finally managed to make it across, it was time to suit up with harnesses, helmets and a glove.
After hiking up a pretty steep hill for less than 10 minutes, we arrived at the first descent.  Short instructions in spanish followed, each of us was hooked in one by one, and then it was time to descend.
Turns out the hardest part was actually getting over the lip of the first descent!  But my thinking played out and although the first descent was a little tentative, the 2nd and 3rd decents were a lot of fun.  And very wet!

Was all over too quickly really – would have loved to do the much larger waterfall straight afterwards.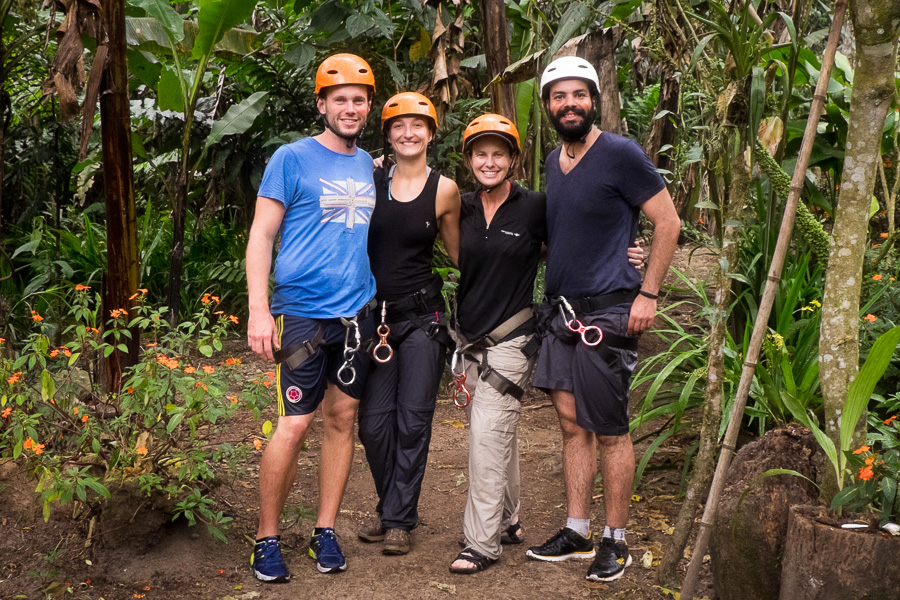 Cost:
Taxi = $4 shared between all passengers
Canyoning = $15 each
Time:  It's actually a pretty quick excursion.  About 2 hours all up.