One of my favourite memories from when I visited Quito 13 years ago was clambering all over the Basílica del Voto Nacional.   So much so that I decided to do it again this trip.
In particular, I loved the scant regard to the OH&S laws that shut down most kinds of fun in Australia and other western countries, and I was keen to see whether it had changed.
One of my strongest memories was walking through the roof of the Basilica over the arches that make up the beautiful domed interior of the church.  Turns out that is still part of the experience, but they have widened the platform significantly, made it much more sturdy, and installed more heavy-duty handrails up to make sure you don't fall off.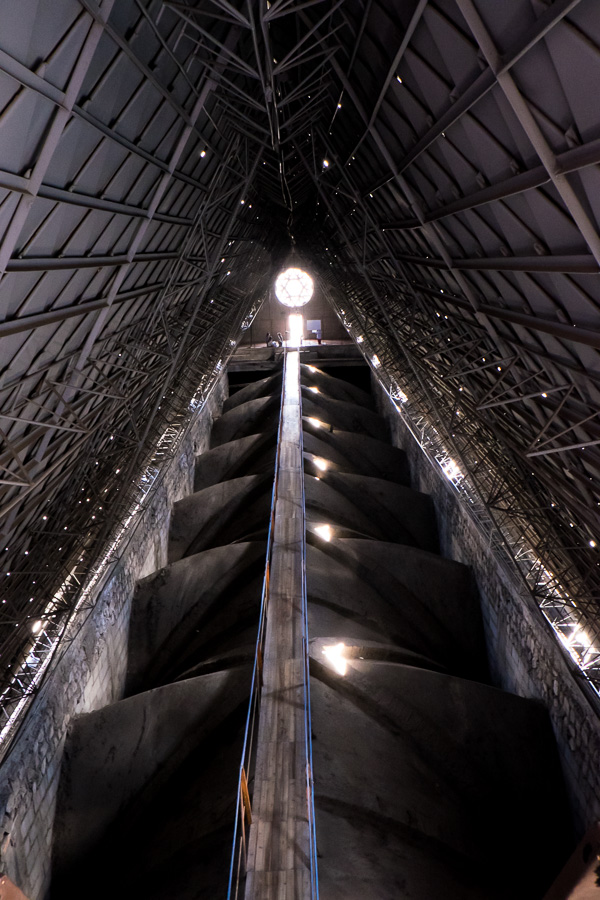 However, they haven't/can't do much to make the vertiginous ascent to the north tower very safe.   Seriously, if you suffer from vertigo – don't even think of doing this!  And although they have signs saying that children under 5 are not permitted to climb, I saw at least 4 under-5s doing it while I was there!
Love the Basílica's Condors – which are best seen from the north tower.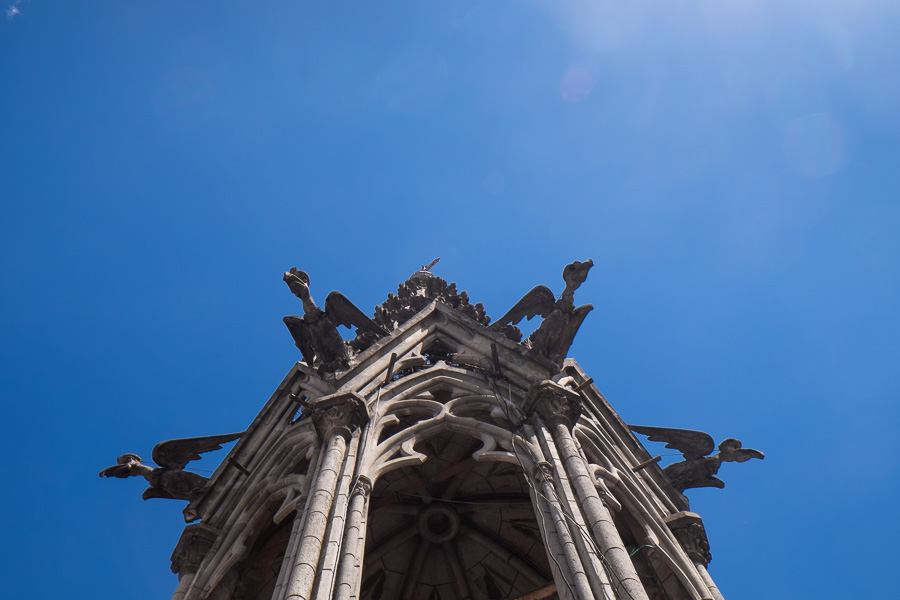 A safer and less frightening option is to climb the clock tower.  They were repainting the stairwell while I was there, and the fumes of paint-stripper and new paint, as well as climbing a not insignificant number stairs at altitude made for more than a little light-headedness!
One of the great things about climbing the Basilica is the amazing view you get over Quito.
However, you don't have to brave the tower climbs to get the views.  The good news is that you can get a great view over the Old Town from the safety of the second story of the Basilica.
From where you can also admire the incredible stained glass windows
And the gorgeous interior (to actually go inside it is another entrance fee).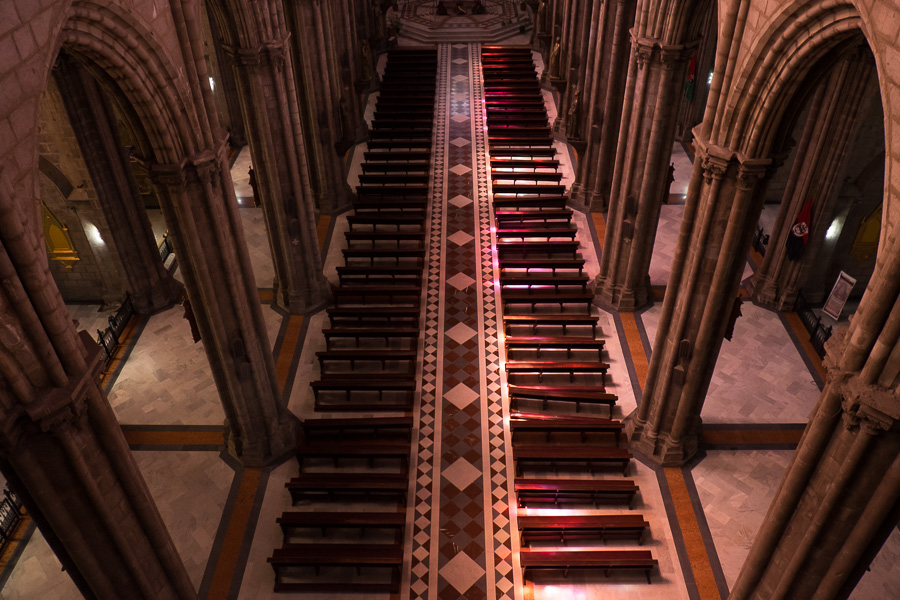 Recommendation:  Don't climb the north tower if you have vertigo!  You may not want to get too close to the edges in the clock tower either…   Take your time – there are lots of stairs – and remember you are at altitude!
Cost:  $2 to explore the upper reaches of the Basilica.  If you want to go into the main part of the church, it is another $2, which you have to purchase around the side of the cathedral.
Time:  1-1.5 hours to explore.