I've stayed in quite a few hostels this trip as they are usually cheap and are great places to meet people.    That being said, I've only written one blog post about my hostel experiences – expounding the virtues of the Casa Verde in Santa Ana, El Salvador – one of the best hostels in Latin America.
Here I'd like to give a shout-out to another:  Community Hostel – Quito, Ecuador.
I stayed in dorms (6-bed, 4-bed, 10-bed) here for a little over a week all up.  Nice and central to the old town (which is much more interesting than La Mariscal, or Gringolandia) and always packed with people (especially Australians for some reason).   Good amount of space in the dorms, under-bed lockers with plenty of room, good showers, nice social common areas, guest kitchen, and the real highlight – truly awesome breakfasts for $3.  Just look at that presentation!   And it tasted every bit as good!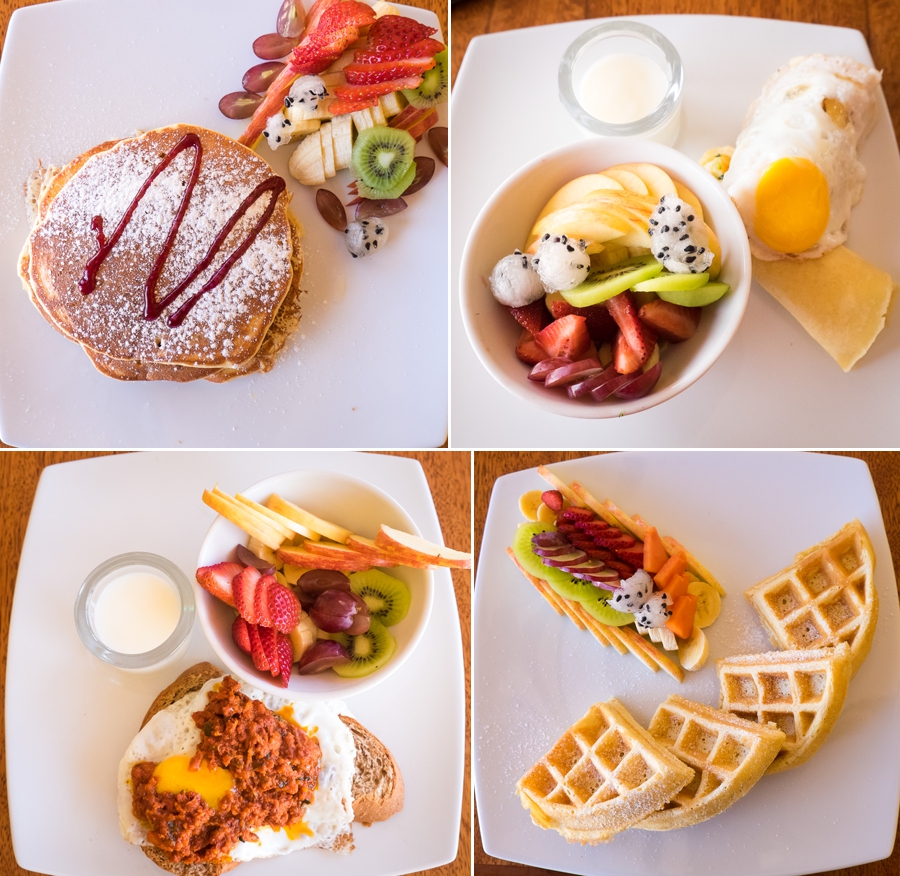 OK – yes, it is on top of the cost of the $10 dorm bed, but totally, totally worth it!  They also do evening meals for $5 – some of which are also amazing!
Only problem with Community Hostal is that it is very difficult to find a quiet spot if you want to have a Skype conversation. This can be quite frustrating if you are there for a while.
And a suggestion – they really should open up the rooftop terrace every day/night.  Not sure why they don't?
Community Hostel is also the jumping off point for the Quito Free Walking Tour (highly recommended) and the Friday Night Street Food tour (unfortunately not as good as I had hoped), along with many others (they have their own travel agency).