The One Ocean crew were super-excited that the weather was calm, as it looked like we would be able to get to Spert Island – one of their favourite places on the trip. This is a volcanic island that is quite exposed and therefore difficult to access in zodiacs. Quite often, and although they have this on the itinerary, it is simply not possible to do it.
We passed some massive tabular icebergs as the Vavilov made its way from Mikkelsen Harbour to Spert Island over lunch (yes, we eat a lot on this trip).
And the crew were saying that Spert Island is one of the places where icebergs to go die. They get trapped between the volcanic outcrops and end up smashing themselves to smithereens – something I can totally understand given our experiences in the zodiacs in calm weather!
Spert Island is volcanic in origin, and therefore very unusual for the Antarctic Peninsula. However, this makes it all the more impressive with the dark cliffs rising straight out of the ocean to form incredible canyons.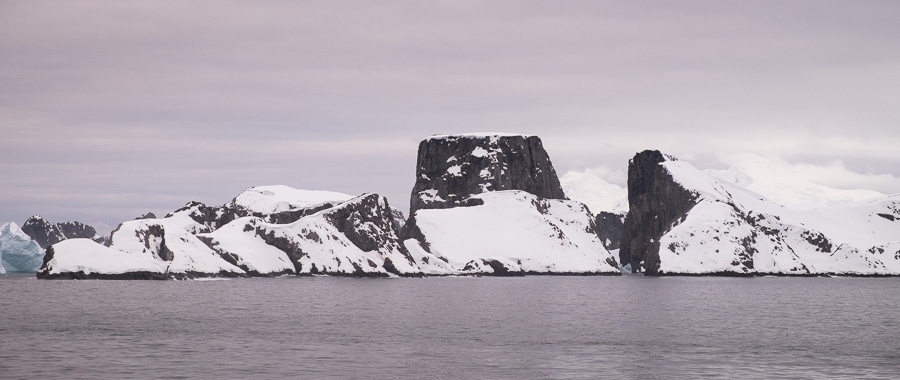 Although today was relatively calm, the swell was still large and several of the canyons were blocked by icebergs, so we poked the nose of the zodiacs into cool places and then sometimes entered, sometimes retreated, depending on what we found. You wouldn't want to be doing this in a much bigger swell!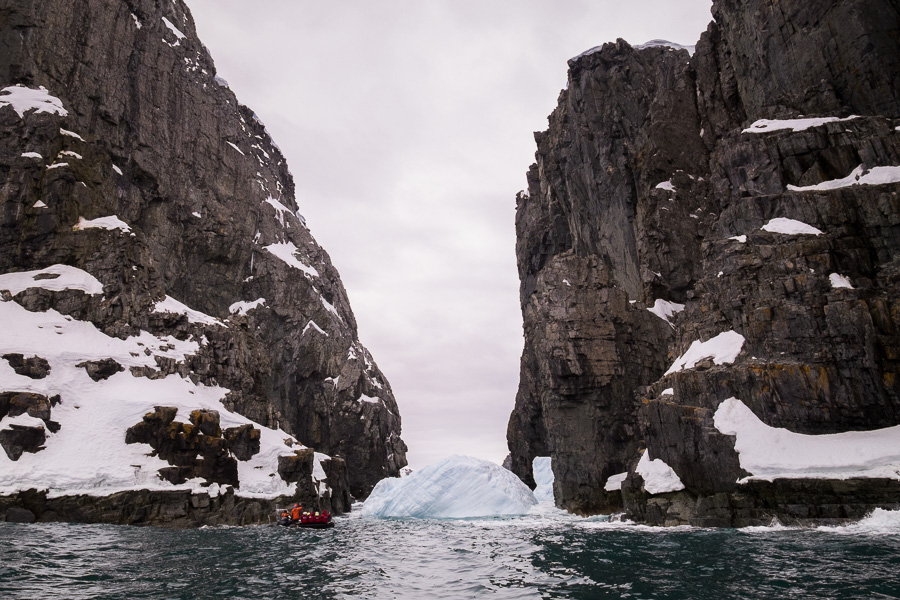 The One Ocean crew are absolutely fantastic though. They are constantly joking around and having a good time, including on the walkie-talkies while we are out in the zodiacs, but they are absolutely professional as well. They clearly love their jobs and are great friends – which makes a trip like this really relaxed and awesome fun. I want to work with them!
As we pootled around in the zodiacs (well, to be honest it was a fair bit rougher than that makes it sound), we saw the biggest icebergs to date.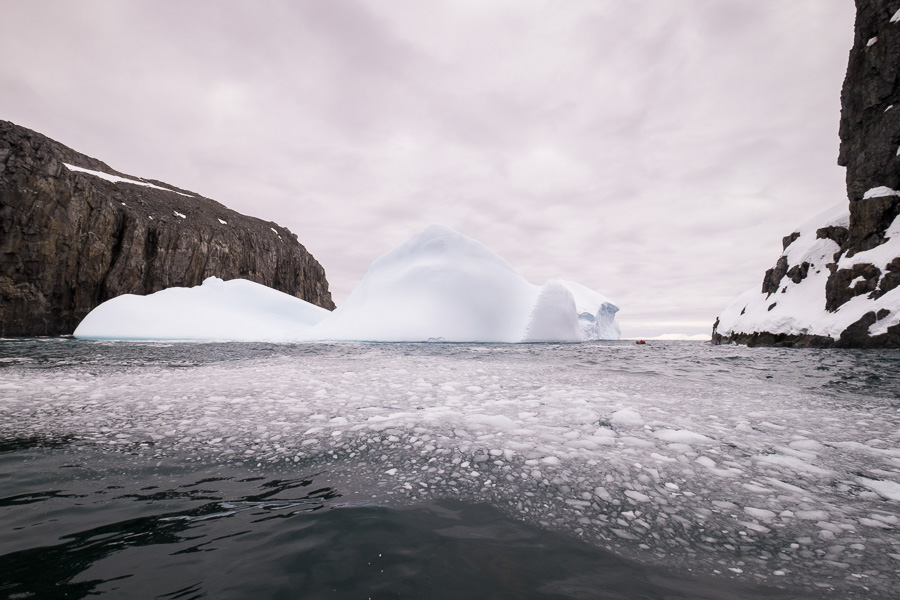 And caves carved out of the volcanic rock which made for spectacular vistas.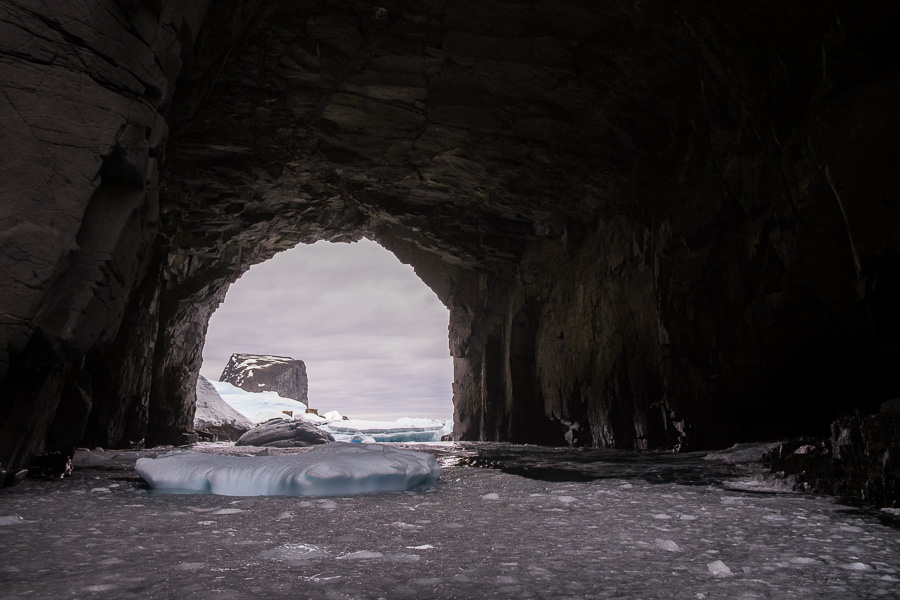 It was quite the adventure as we went around and round in the "washing machine" for a couple of hours exploring as many of the nooks and crannies as we could. Really lucky to be able to get in here and see this site 🙂