Cierva Cove
Super-early wake-up call today for an early-morning zodiac around Cierva Cove.
This Cove houses a colony of Chinstrap Penguins, which, to date, we'd only seen swimming in the Drake passage. These penguins are named (obviously) for their white chinstrap, and for me at least, are the most attractive of the penguins we've seen so far. It was a beautifully calm morning as we motored around the rocks for great views of the penguin colony.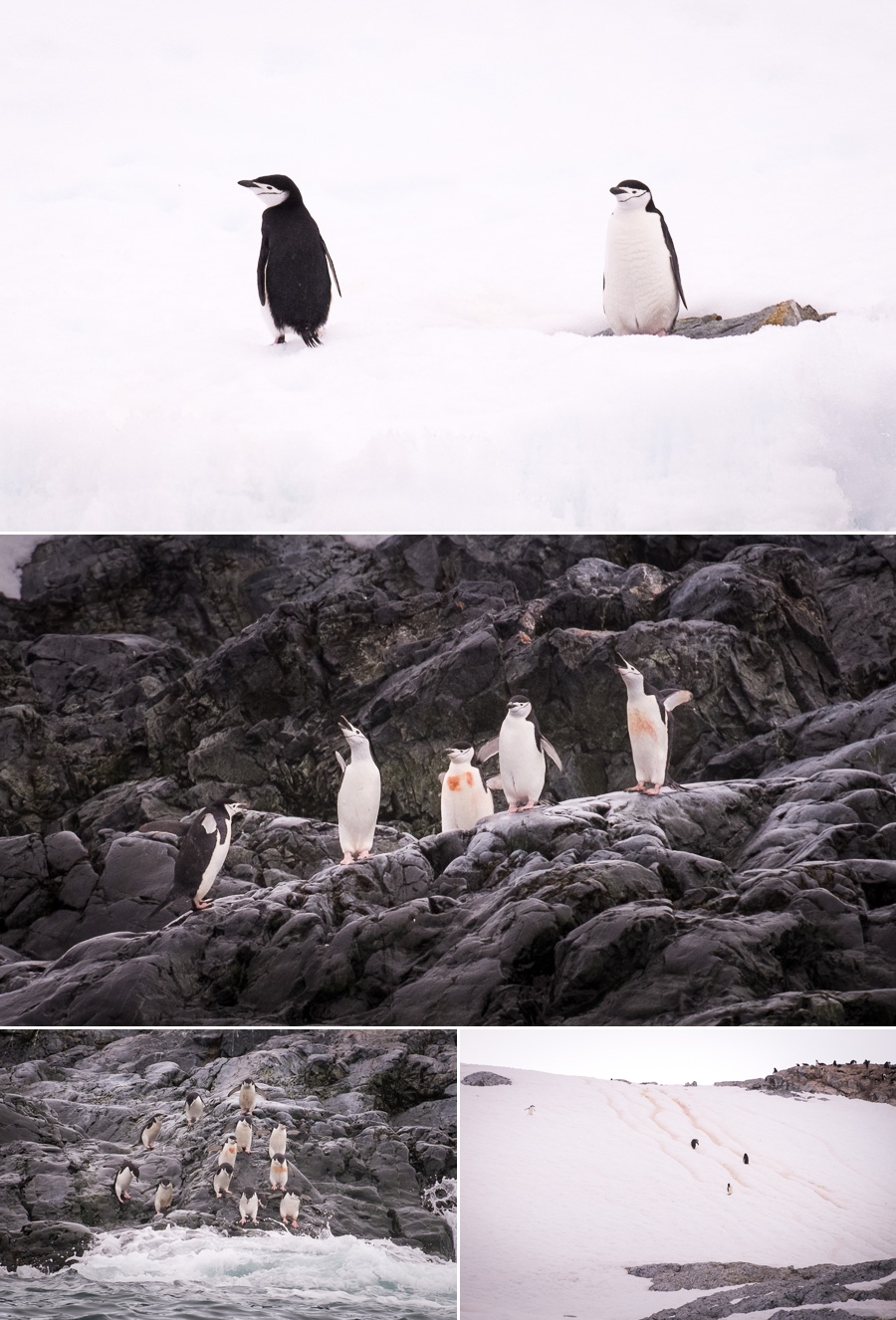 This is also the site of the Argentinean-owned "Primavera Base", from which they conduct scientific studies of the lichen in the Antarctic Peninsula.
We pootled around in the Zodiacs for about 2 hours then headed back to the Vavilov via some pretty cool icebergs for a late breakfast.
Mikkelsen Harbour
An hour after leaving Cierva Cove we arrived at the gorgeous Mikkelsen Harbour and another Gentoo penguin colony.
This day it happened to be guarded by 2 Weddell seals, and the One Ocean staff set out poles to indicate safe "paths" for us to stick to in order to avoid the seals (though they are one of the most placid types) and the worst of the deep snow.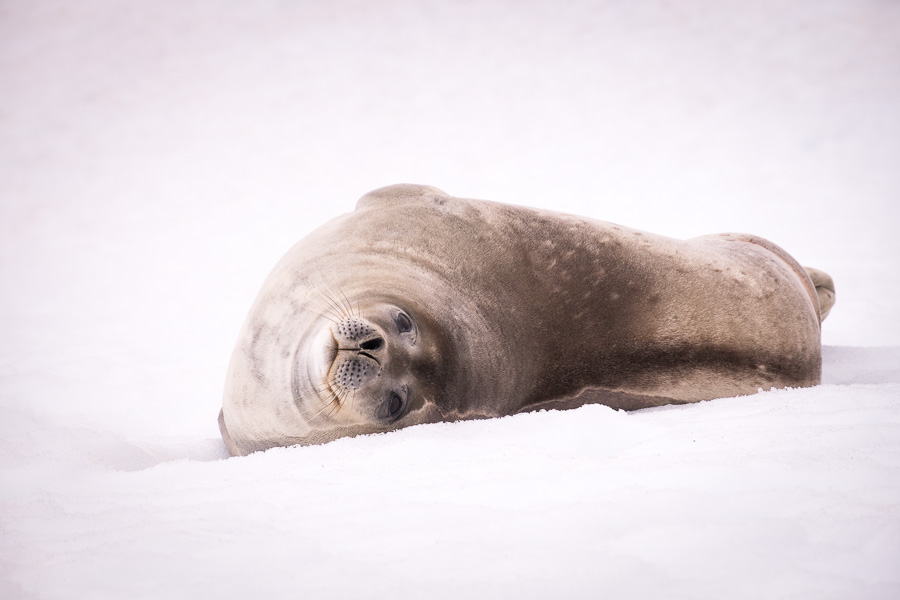 As with the Leopard seals and the Crabeater seals, it amazes me how soft their muzzle looks … not that I'm going to get close enough to see whether it is soft in reality!
Enjoyed walking about as well as sitting and just watching the penguins do their thing. They really are funny little birds – you could watch them for hours! And yes, the colonies really smell, but you get used to it after a bit 🙂
I find I have to keep reminding myself that I'm actually in Antarctica, and to stop and enjoy the wider views as well, not just the animals.