Day 10 of the Unplugged Wilderness Trek was to see us scaling the almost vertical, boulder-strewn mountain behind the Tasiilaq Mountain Hut. However, we awoke to rain on the roof and Maxime decided it would be too dangerous to attempt with the weather as it was. Plus we wouldn't actually see anything.
He didn't have to work too hard to convince us, and we all spent the day relaxing in the comfort of the hut. Mostly this involved a lot of talking, and drinking copious amounts of tea and coffee.
Eating more Travellunch dried food.
Reading, and playing innumerable games of UNO. I have to admit, I learned some new, country-specific rules to what I thought was a universal game in this hut! I still think some of them were made up on the spot…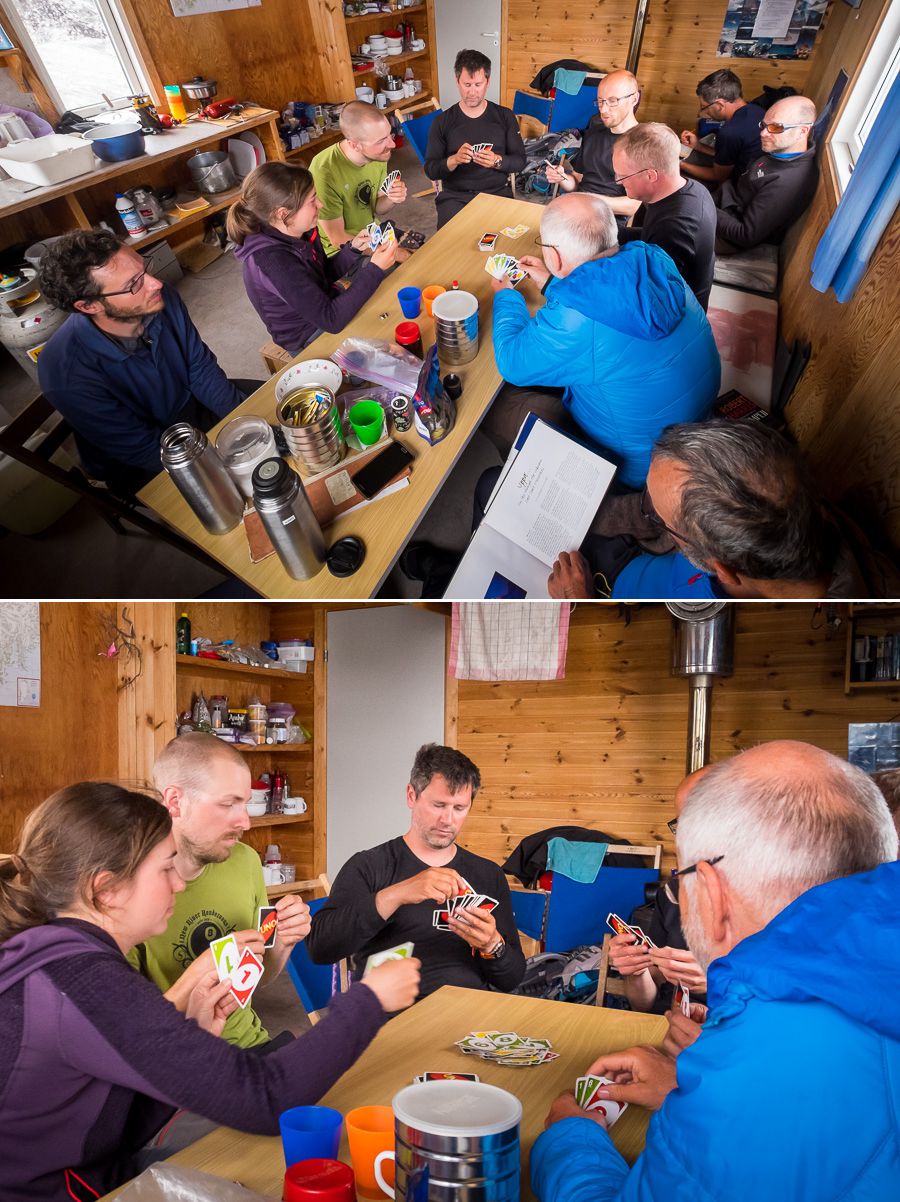 I also ducked in to have the best nanna-nap ever during the afternoon, having not slept much the night before!
The rain did stop eventually so it was nice to get outside for a bit of fresh air
and to watch the sun fade over the Tasiilap Kua Valley below.
There was also a pretty spectacular golden light show on the tips of the peaks above the hut.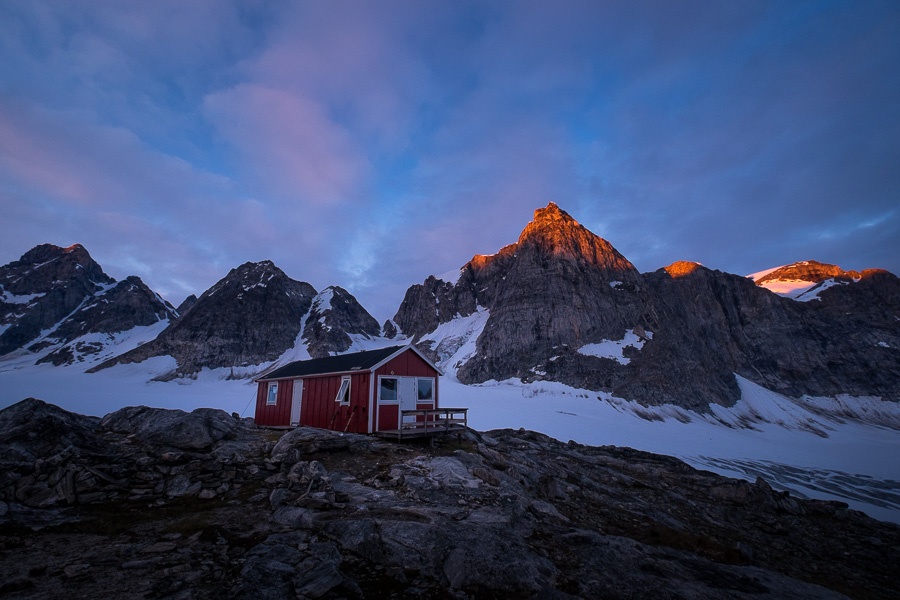 Hopefully a sign of better weather for tomorrow!
Trekking Time: 0 hours
Read more about the Unplugged Wilderness Trek
If this post has piqued your curiosity about hiking and trekking in East Greenland, read about the rest of my adventure on the the 12-day Unplugged Wilderness Tour with Greenland Adventures:
Day 1 – Tasiilaq to Kulusuk and along the Sermiligaaq Fjord
Day 2 – Hike to the Karale Glacier
Day 3 – Hike to the lookout over Sermiligaaq Fjord and Karale Fjord
Day 4 – Karale Fjord camp to Beach camp
Day 5 – Beach camp to Bluie East Two
Day 6 – Bluie East Two along the Ikateq strait to the Tunu Fjord
Day 7 – Tunup Kua Valley to Tasiilaq Fjord
Day 8 – Along the Tasiilaq Fjord
Day 9 – Tasiilaq Fjord to Tasiilaq Mountain Hut
Day 10 – Tasiilaq Mountain Hut
Day 11 – Tasiilaq Mountain Hut to Tasiilaq Fjord to Kulusuk
Day 12 – Kulusuk to Reykjavik
Video Slideshow – of some of my favourite images
If it has sparked an interest in Greenland more generally, learn more about this amazing country at Visit Greenland, and check out the wide range of tours of all kinds (not just hiking and trekking) at Guide to Greenland.
This post contains some affiliate links. If you make a purchase through one of these links, I will earn a small commission at no extra cost to you. Your support is appreciated!