Our day started in the usual fashion – a breakfast of muesli, porridge, crackers, cheese, processed meats and various spreads, followed by the making of our packed lunches out of more-or-less the same ingredients. Then, once Kjartan had showed us our route for the day on the map,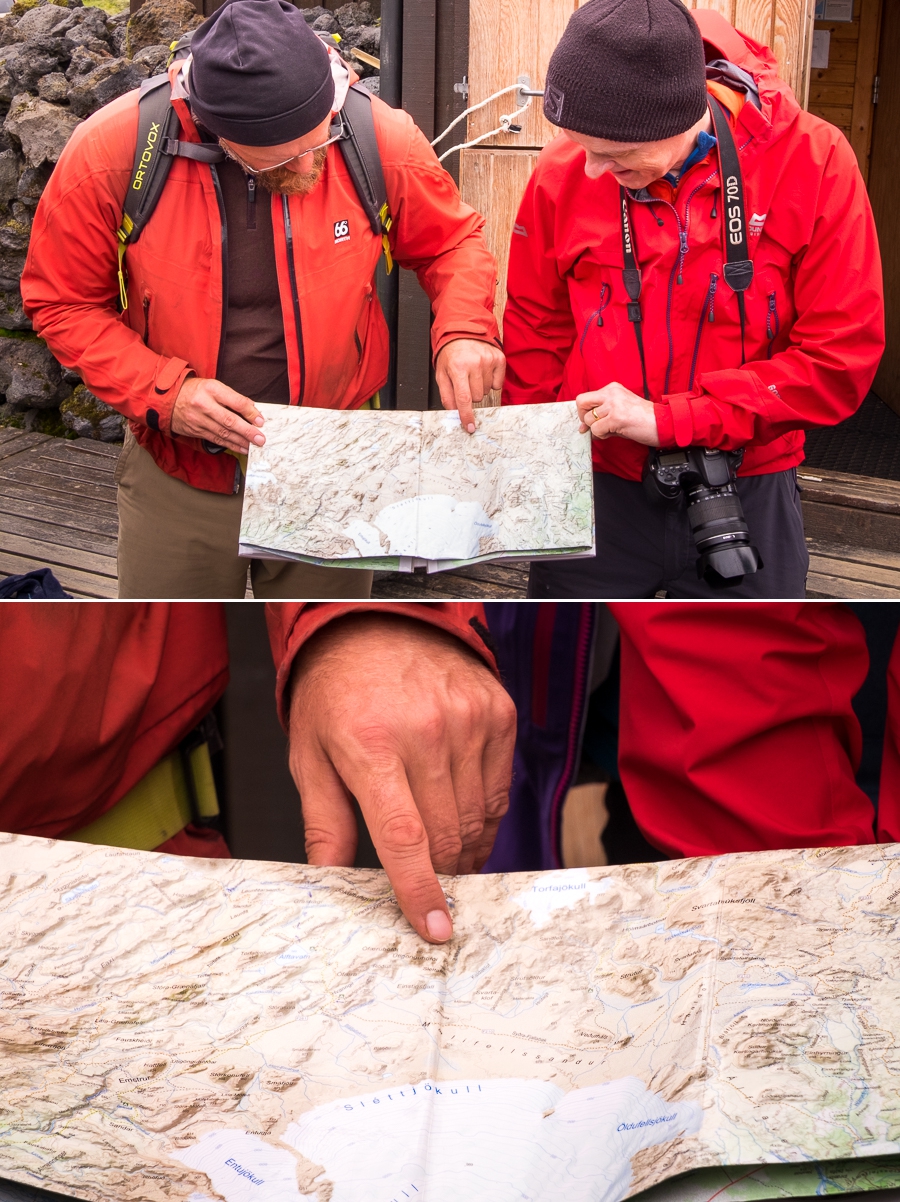 off we set up the relatively steep hill behind Strútur hut.
The first part of today's hike saw us traversing the black volcanic sand plain of Mýrdalssandur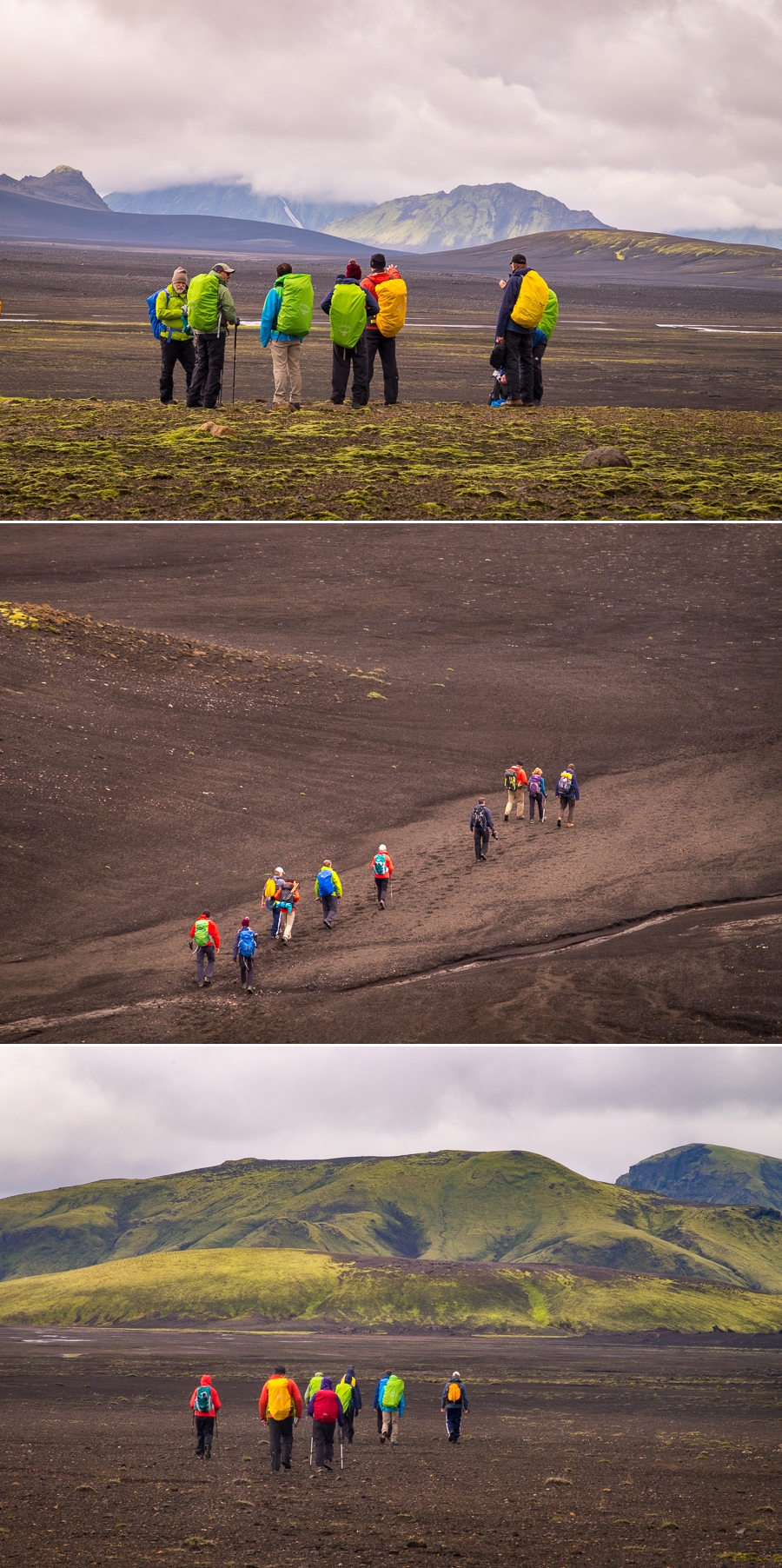 with a stone cairn marking one of the old travel routes from the 9th century (did you know it is illegal to add rocks to cairns in Iceland?)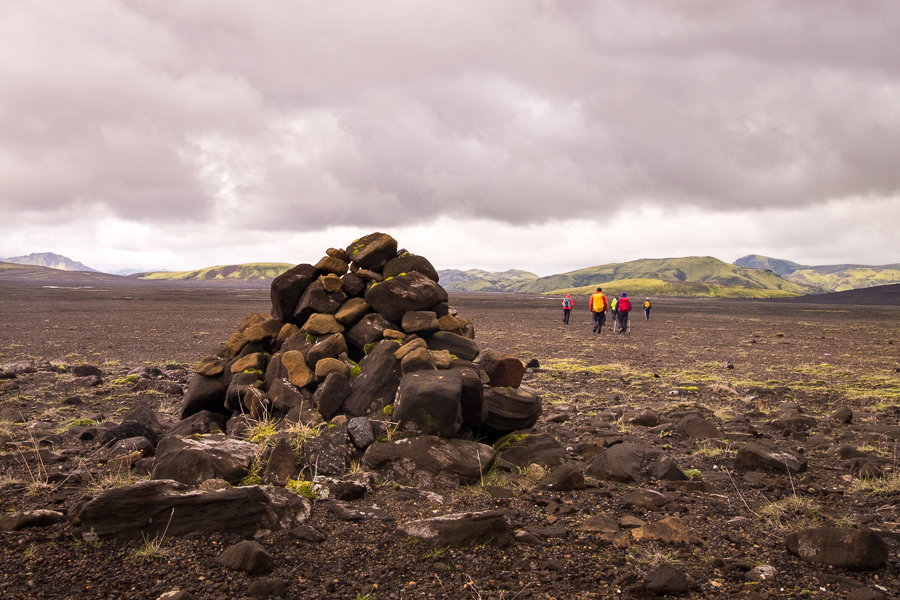 and the Mýrdalssandur glacier bordering our southern side.
We took our lunch at the base of a small pass
and I hiked up the hill behind to see what the next valley looked like from on high. Wow! What a view! And completely different to the valley we'd just been hiking through. Absolutely worth the effort of the climb!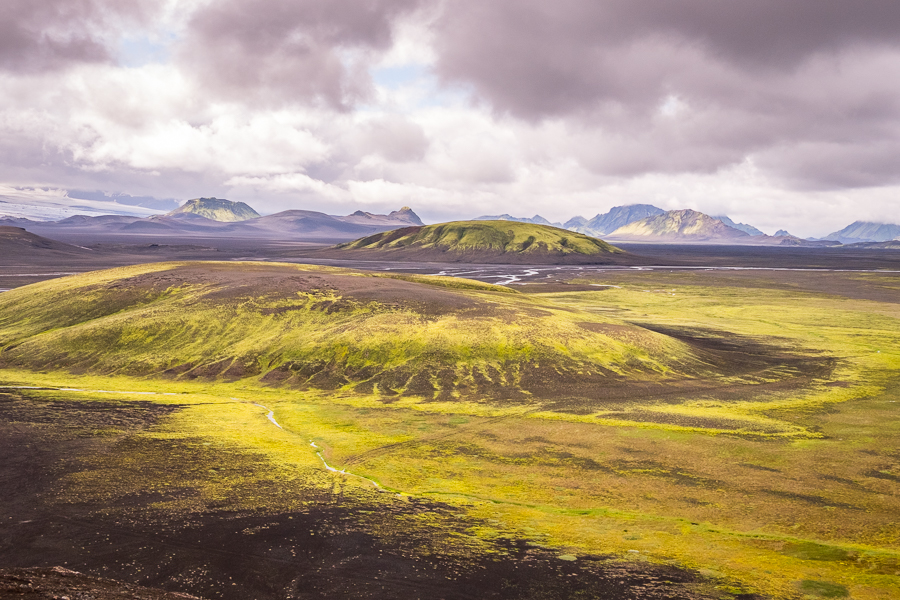 In both the trek schedule provided by Icelandic Mountain Guides and in Kjartan's briefing that morning, we'd been warned that we would need our river shoes handy for the next section of the hike. We started hiking across the river valley in our normal boots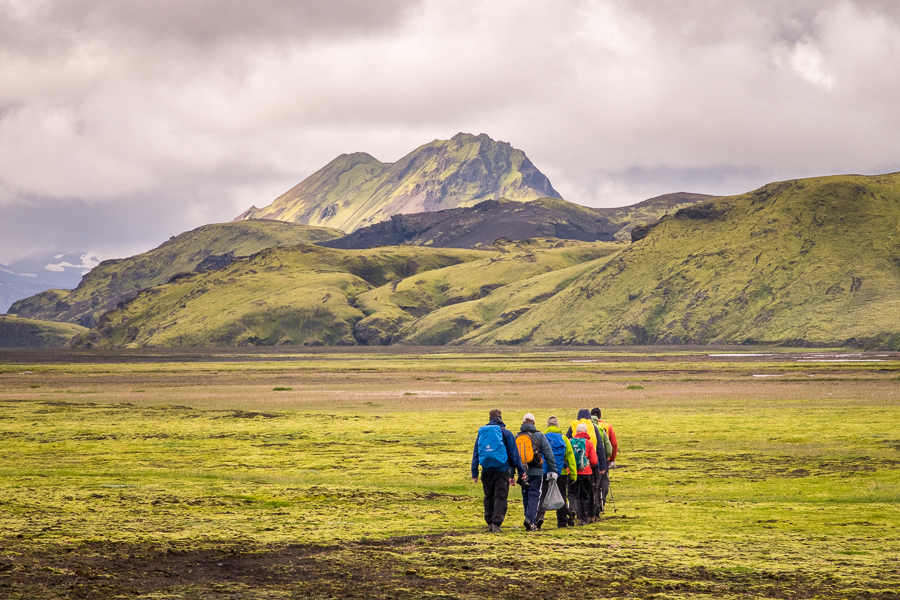 but at some point, even the most stubborn of us (hello Leigh! 😉 ) had to admit defeat and change into our river shoes.
Those who had sandals would take them off to walk on the soft, cushiony moss between the river channels
as we slowly worked our way through the marsh for the next half hour.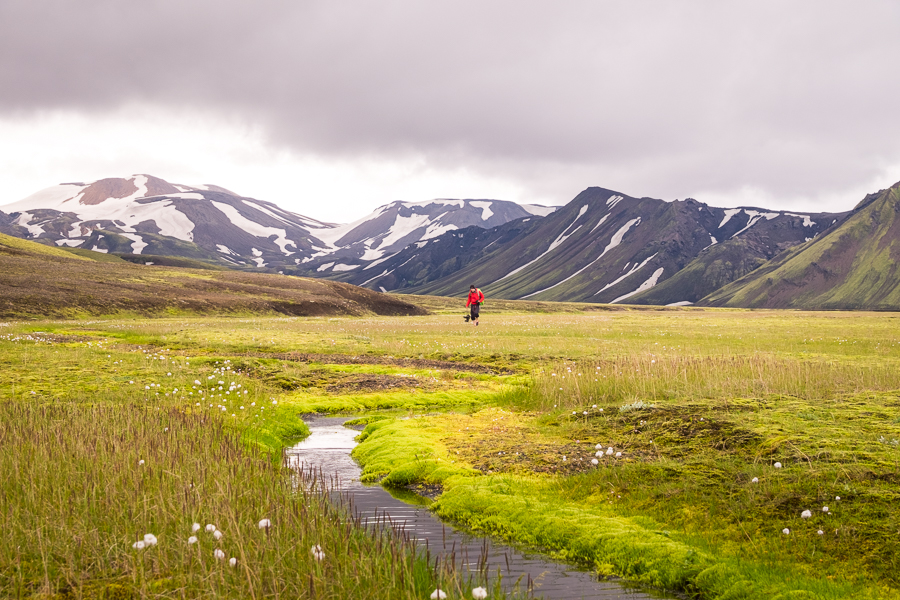 We then climbed one final small pass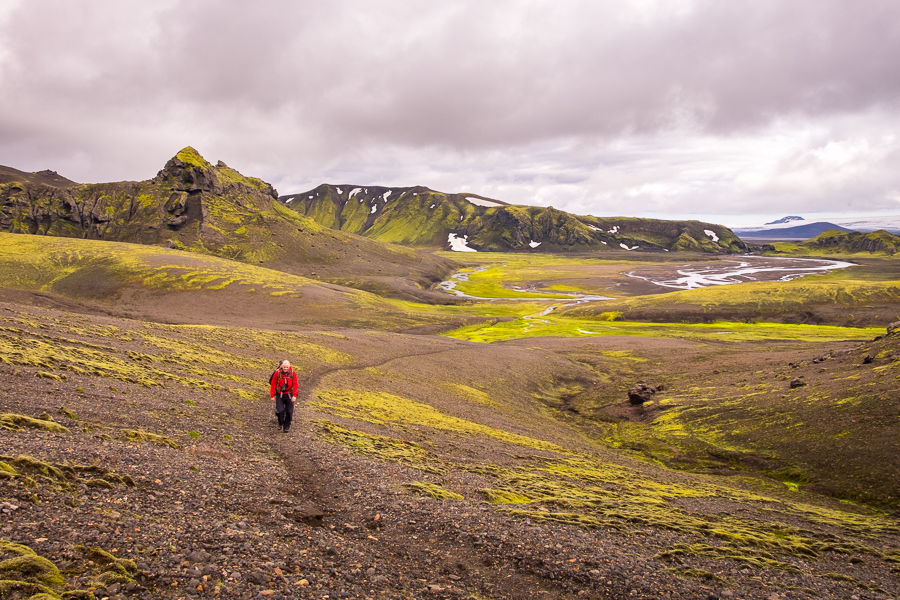 to end our day at yet another very comfortable hut at the mouth of the Hvanngil valley.
Trekking Information
Distance = 14.3km
Time taken = 6 hours
Map
Altitude Profile

Read more about hiking In the Shadow of Vatnajökull
If this post has piqued your curiosity, read about the rest of the 7-day trek with Icelandic Mountain Guides
Alternatively, check out my other posts about hiking and trekking in Iceland and around the world.