Another relatively short day today at under 10km. I guess this is to make up for the last 2 days which have been quite long.
Heading out from Hvanngil, we followed the Kaldaklofskvísl river past hills decorated with a seemingly endless variety of bright green patterns.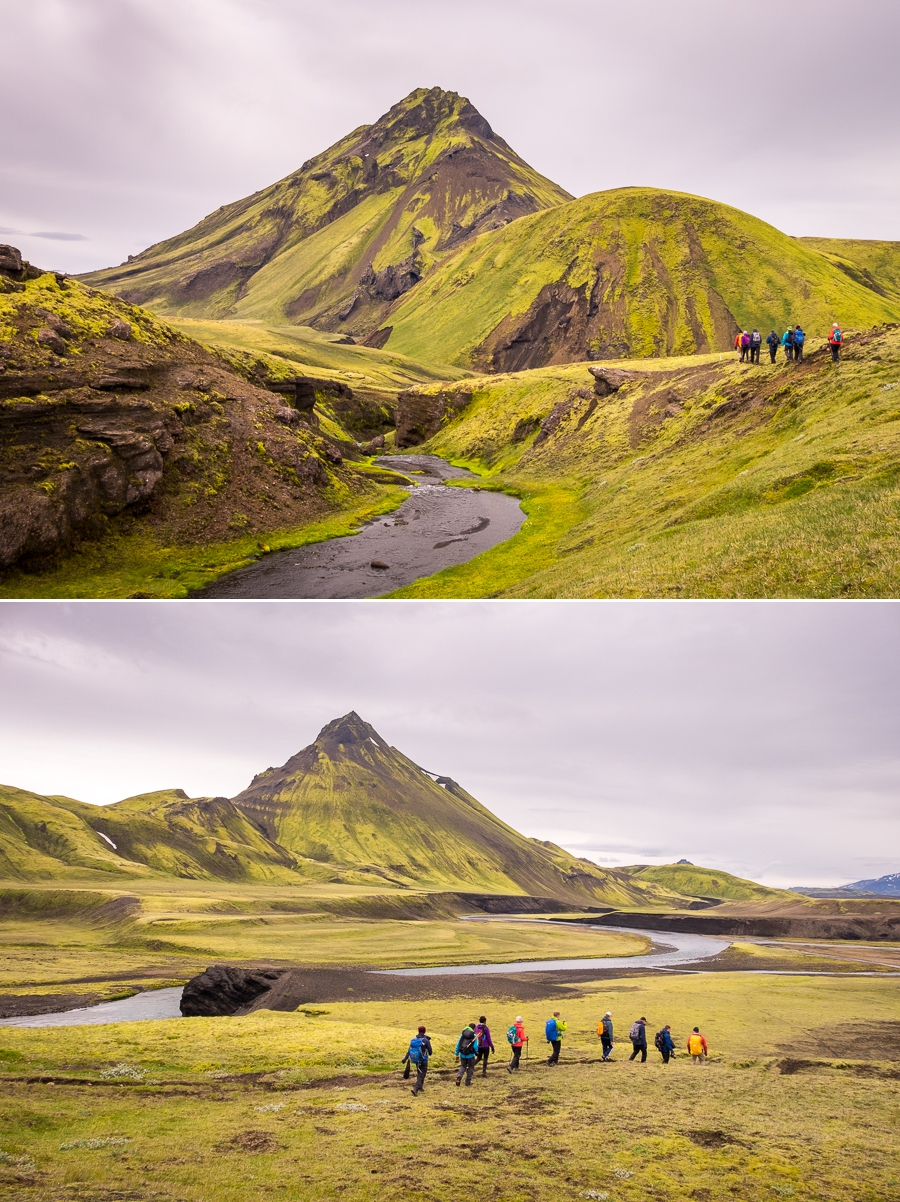 Of course, it wouldn't be a day on Volcanic Trails without a river crossing (I firmly believe Icelandic Mountain Guides could rename this to be "River Crossing Trail"),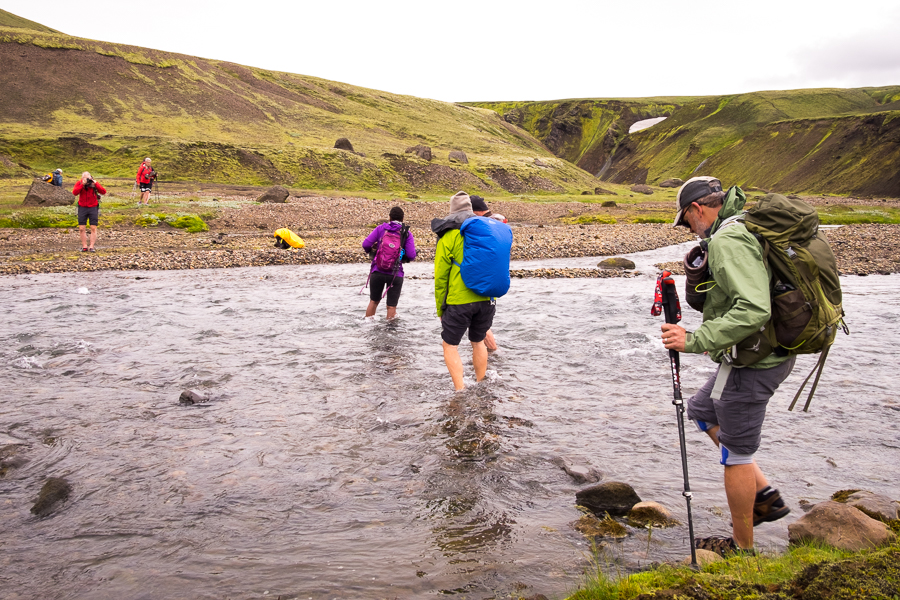 but by the time we'd reached the lookout over lake Álftavatn ("Swan Lake"), the rain had well and truly set in. We had a very quick lunch before setting off on a quick-march around the shoreline to reach the warmth and dryness of the hut at Álftavatn.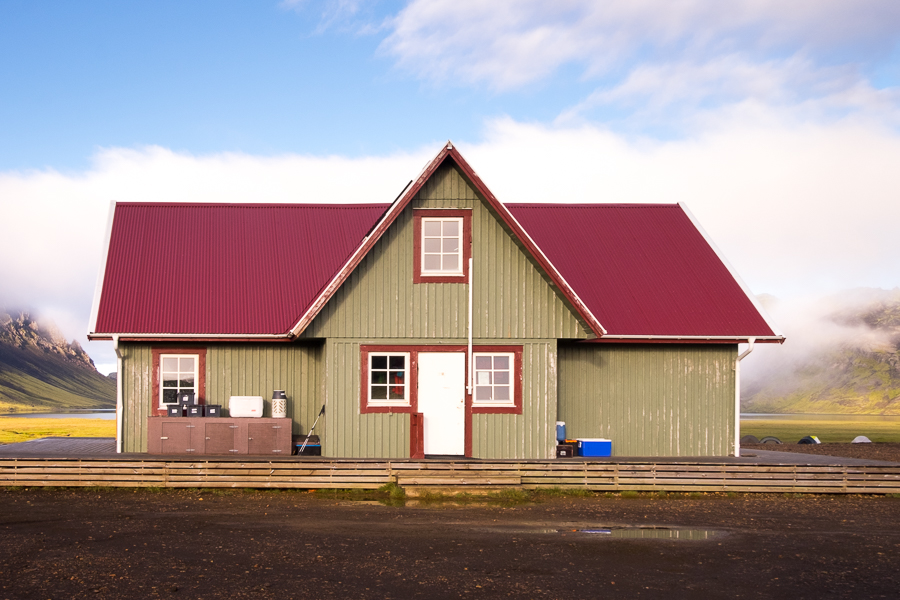 On the schedule, there was time during the afternoon "to explore the area around the lake" but, given the crap weather, we all opted to just hang out inside drinking copious amounts of tea (most of the huts have an enormous pot of water constantly on the boil) and eating waaaay too many bikkies and cake.
For a change of scenery, we also headed across to the only "Bar and Restaurant" in the highlands. It was absolutely packed with trekkers escaping the weather, something that perhaps shouldn't have been surprising given that Álftavatn is also one of the key stops on the most popular hiking route in Iceland – the Laugavegur Trail.
What did surprise me was how everyone was drinking 1200ISK (USD$10) beers! I guess when you are the only bar for several hours drive (and several days walk) in every direction, and you have a captive audience, you can charge whatever you like and people will pay it. The restaurant also made the bold claim that it served "the best food in town" and, although I didn't try the food there, I'm sure Kjartan could have given it a run for its money with the meals he prepared for us each night. Tonight's offering – lamb chops and chocolate dessert.
Here's hoping the weather is better tomorrow!!
Trekking Information
Distance = 9.2km
Time taken = 3hrs 30 mins
Map
Altitude Profile
Read more about hiking In the Shadow of Vatnajökull
If this post has piqued your curiosity, read about the rest of the 7-day trek with Icelandic Mountain Guides
Day 5 – from Hvanngil to Álftavatn
Alternatively, check out my other posts about hiking and trekking in Iceland and around the world.