At less than 10km in distance, my first day of hiking in the central highlands of Iceland was a short one. While I was raring to go, this was a welcome "rest" for the others who had already been hiking for 3 days in very wet conditions. The mood at the breakfast table was resigned as we watched the drizzle fall steadily outside, but this turned to palpable relief by the time the luggage transfer arrived and we set out on the hike at 10am. Thank goodness for late starts!
"Wow!"
That's all I can say about the first kilometre or so of the trek where we hiked through the bright green moss along a narrow trail.
We were surrounded by interestingly shaped volcanic outcrops – still and silent "Trolls" who had been turned to stone by the touch of the Sun's rays according to Icelandic folklore. These guys had clearly been here for a while judging by the green cloaks they were now wearing, and it is surprisingly easy to find their faces when you really start looking!
Our hike took us past several waterfalls including the impressive Silfurfoss ("foss" means "waterfall" in Icelandic)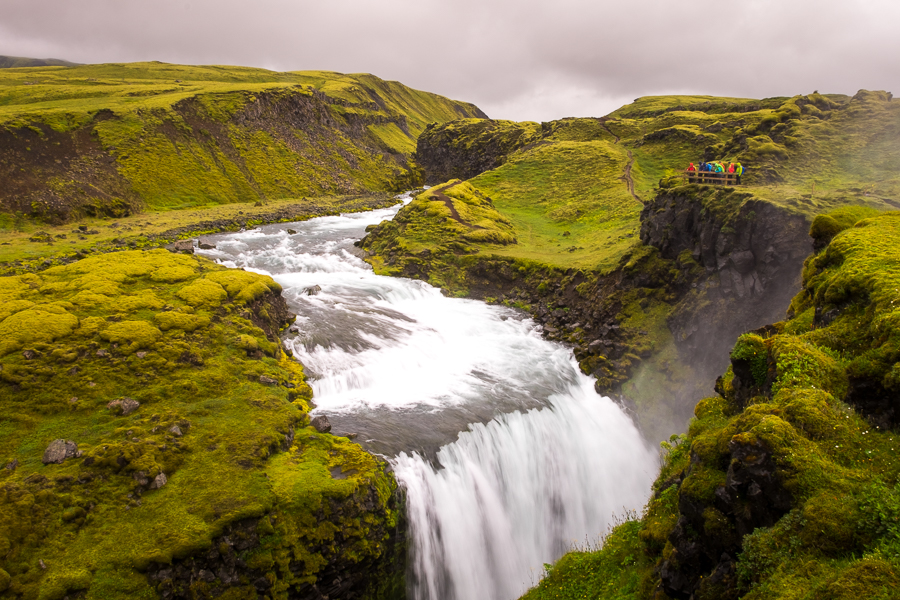 and along a carpet of green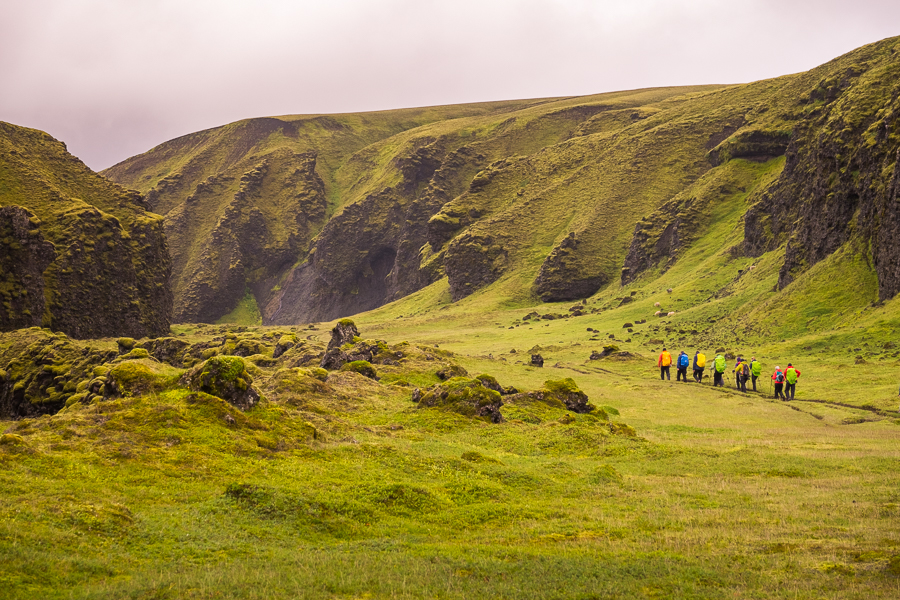 as we followed the Syðri Ófæra river.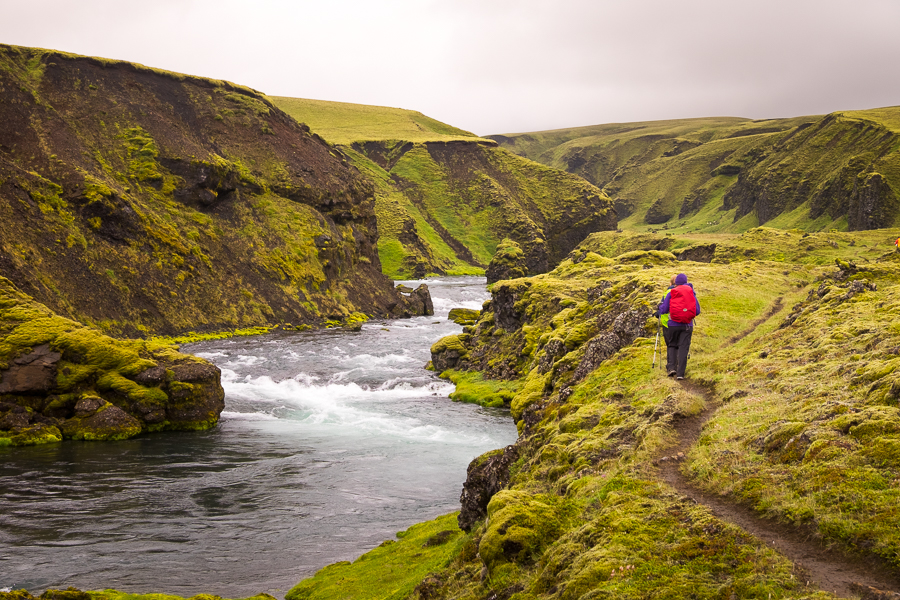 This same river turned out to be our major obstacle for the day, and we all watched with growing anxiety as Kjartan explored the crossing point to find the best route. It didn't bode well for myself nor my fellow short companions that the water came up to his mid-thigh, and in the end, I decided to remove my long hiking pants and just cross in my underwear.
Given the strong current, Kjartan had us stow our trekking poles and link arms with at least two other people to make the crossing. At the deepest point, the water came to just below my hips, and I was grateful for the support of Jewells and Gunnar as we all made it to the other side safely. Apparently Kjartan hadn't seen the river this deep for several years!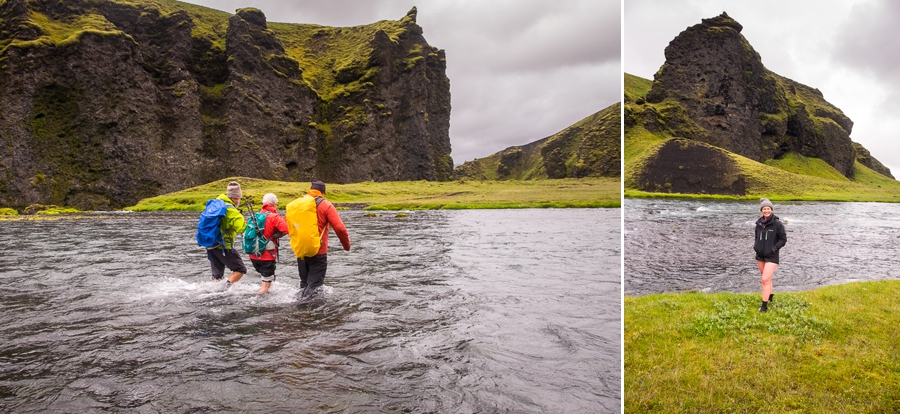 We dried off and got dressed again on the other side, and then sat down to eat our gourmet lunch creations (well, mine was 😀 ) as we took in the views back towards the gorge.
The last couple of kilometres saw us ford another river (not as deep or strong as the first), hike over never-ending green hills, and encounter more trolls (these ones sporting tufts of hair) before reaching Álftavötn, a very traditional Icelandic hut that is half buried in the earth and really beautiful inside.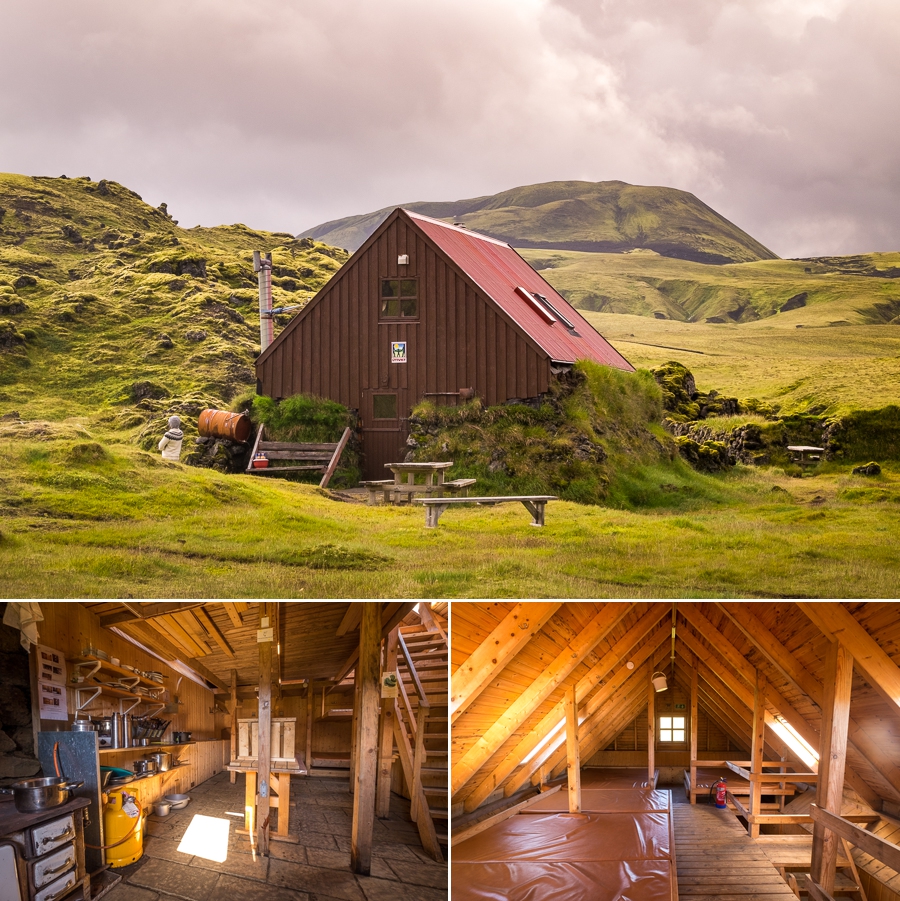 Our first job upon arrival was to collect our gear and what supplies we needed for dinner, breakfast and lunch tomorrow from a small shed located about 500m away. Many hands (and a wheelbarrow) made this a relatively quick task,
which left plenty of time to head off and explore the surrounding area.
When I returned, the BBQ out the back was already fired up for our salmon dinner with rice and salad, and caramel pudding with pears for dessert. I love the food that is provided on treks with Icelandic Mountain Guides. Delicious!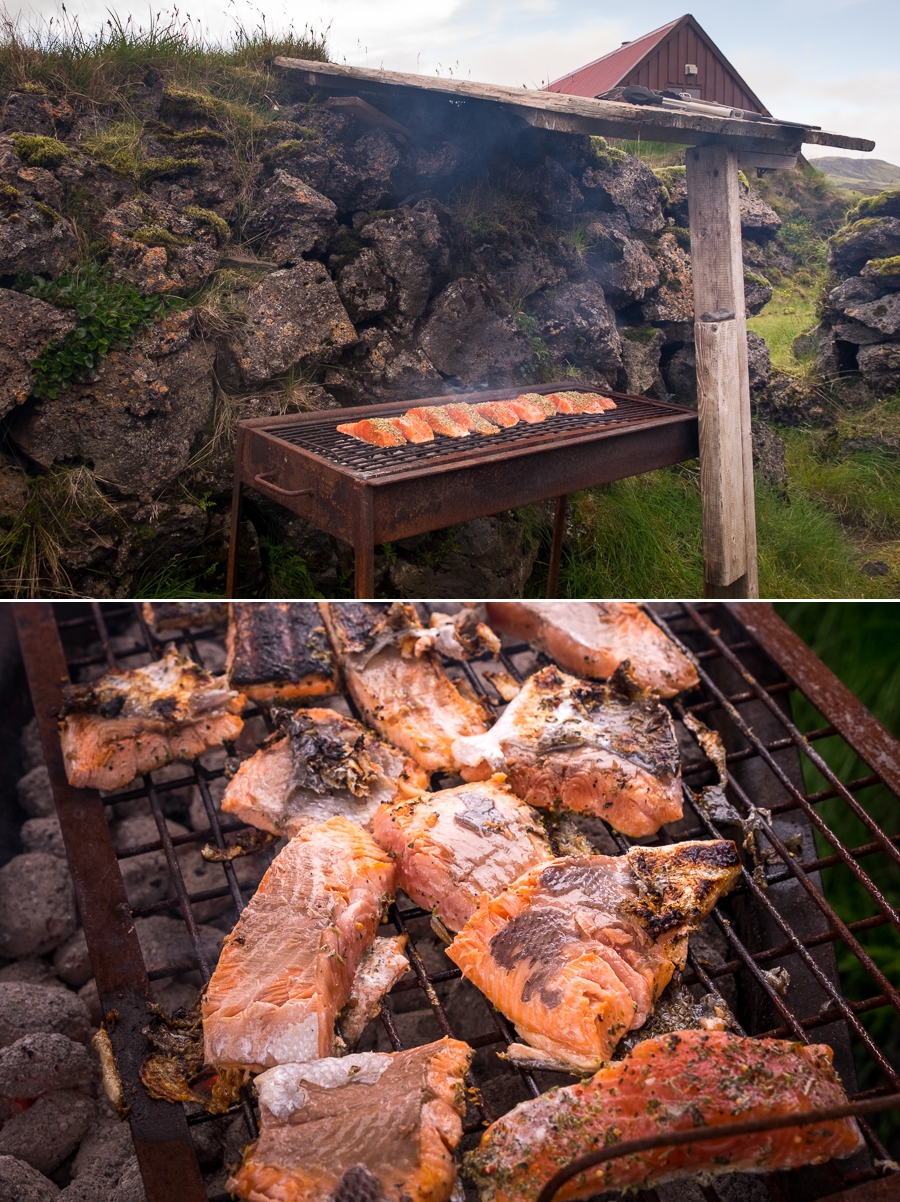 Trekking Information
Distance = ~6km (sorry, forgot to start my watch at the beginning – doh!)
Time taken = ~3.5hrs
Map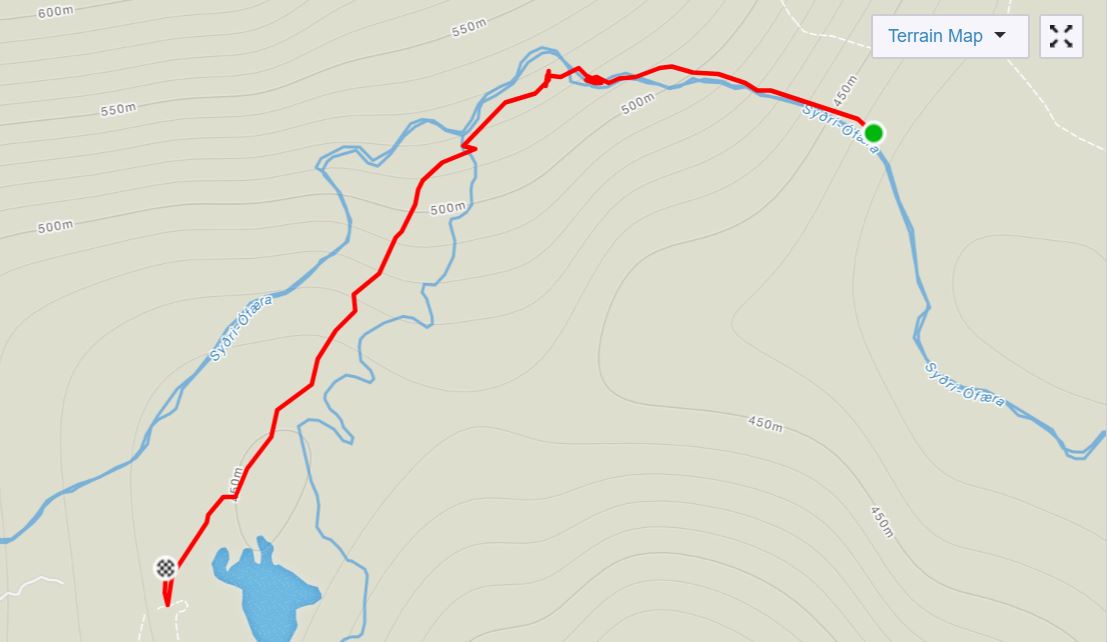 Altitude Profile

Read more about hiking the Volcanic Trails
If this post has piqued your curiosity, read about the rest of the 7-day trek with Icelandic Mountain Guides
Day 2 – from Hólaskjól to Álftavötn
Alternatively, check out my other posts about hiking and trekking in Iceland and around the world.