I visited Baños last year while I was in Ecuador, biking the Waterfall Route (which ends at the incredible Pailón del Diablo), ziplining for the first time at Puntzan, and surviving an amazing canyoning experience.
I repeated the first of these excursions when Pedro and Raúl came to visit, and visited another of the most popular attractions in this adventure capital of Ecuador. Yes, I finally made it to the Swing at the End of the World at the Casa del Árbol.
It is a very impressive bus ride up to to the complex that sits high above Baños with an amazing vista of the valley far below.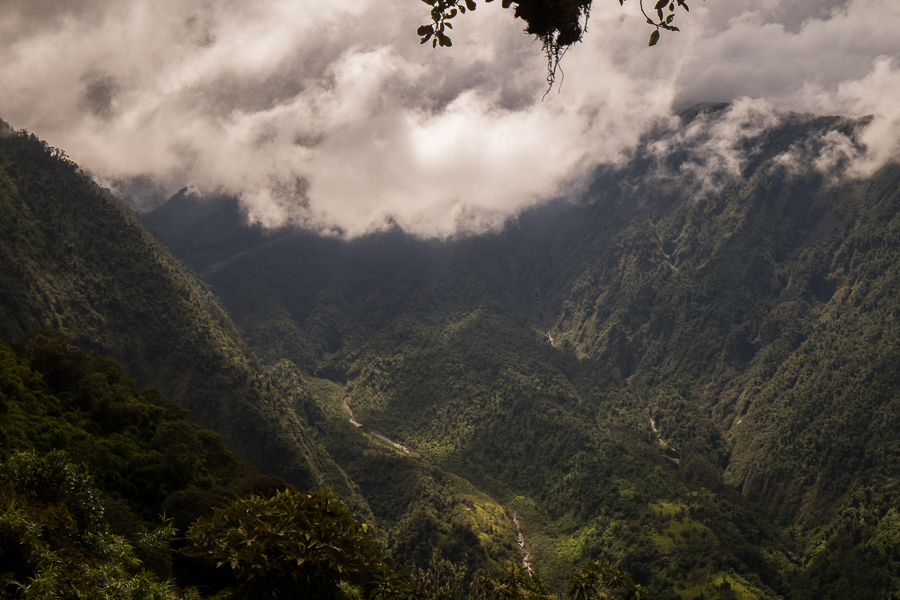 There are actually several of these swings in existence now, but we decided to visit the original that, on a clear day, has incredible views to the Tungurahua Volcano.
The reason it is called the "Swing at the End of the World" is that you literally look like you are swinging out into nothing once you get going.
Although there was lots of screaming going on from the other visitors to the swing (something I could not understand), I thought it was incredible in every way, and could have kept swinging forever! After all, swinging is one of my favourite things to do in a park (I always jump on if the seat will fit an adult-sized butt), and these are the best views I've ever had from a swing!
There's not a lot else to do up there apart from swing and admire the view, but definitely worth the few hours of an excursion 🙂