Although I had visited Portugal (my favourite country in Europe) twice previously, this was the first time I had made it to Porto. The purpose was to visit Pedro, my newest Portuguese friend (I have a few – I seem to get along very well with the Portuguese) who I'd met at La Mariposa Spanish School earlier in my travels.
Unfortunately, it was a bit of a rushed visit – sandwiched as it was into my European stopover on my way home to Australia. But it (and the time I spent with Jose and his family in Lisbon and the Alentejo region) reaffirmed my love for this country, its people and its food!
We spent the first 2 days of my visit walking our legs off exploring different parts of Porto and eating all the traditional Portuguese dishes/pastries I could get my hands on (more on this in another blog post).
Some of my highlights:
São Bento Station – Portugal is famous for its tiles – particularly its Azulejos – and the São Bento train station in downtown Porto is a great example of why this is so. Around 20,000 tiles depicting scenes from Portuguese history (including an incredible representation of the Battle of Arcos de Valdevez) are absolutely stunning!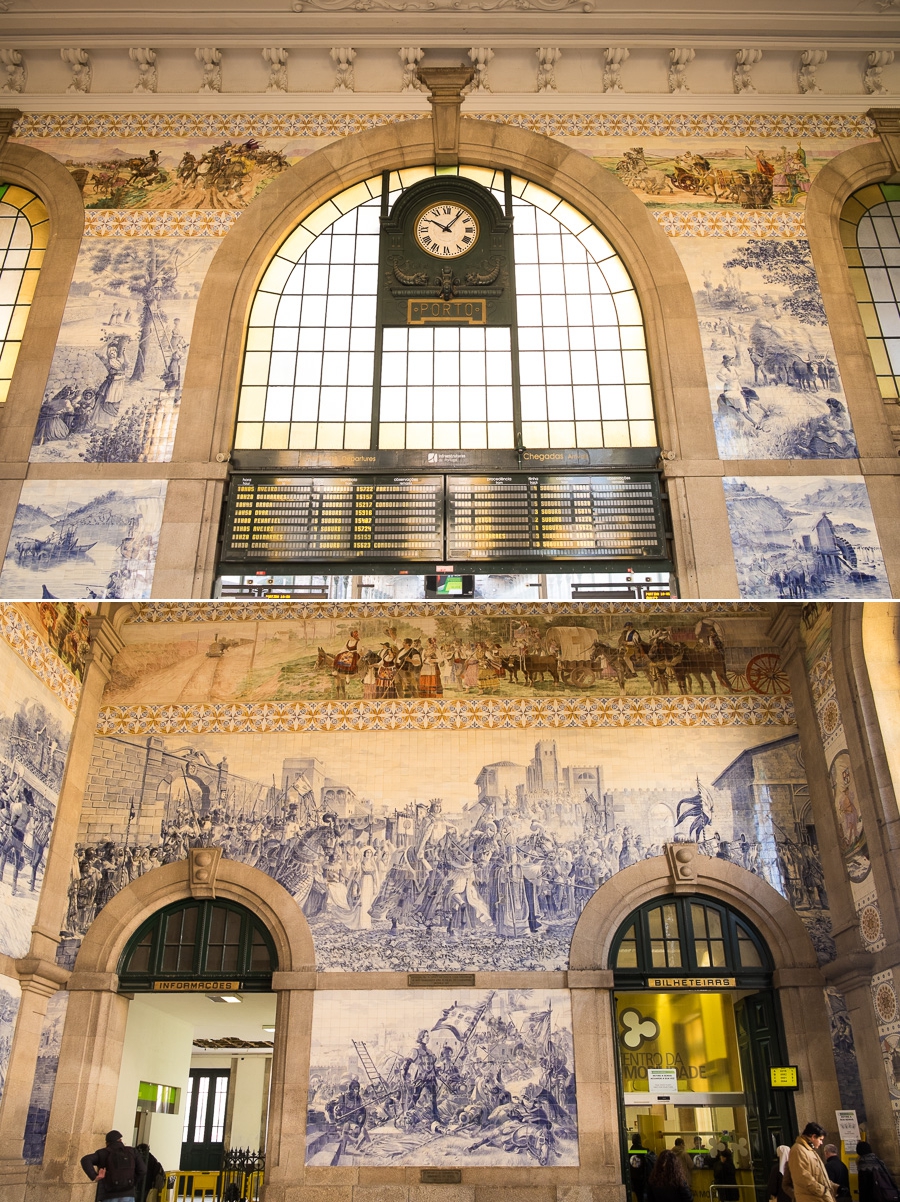 São Francisco Church – the most impressive church we visited for a couple of reasons: 1) The incredibly detailed wooden carvings that make up the interior (you wouldn't have wanted the chisel to slip!)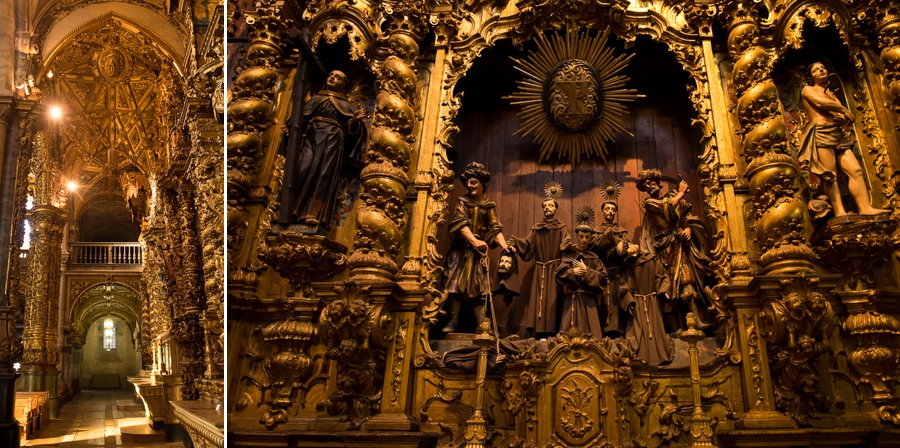 2) the crypt, which featured a grated window in the floor so you could see the enormous number of bones in the level below. While this was not as impressive as Évora's chapel of bones that I visited last time I came to Portugal, it was still cool 🙂
Walking along the river – we had a great stroll along the Duoro Estuary from Leça da Palmeira, through Matosinhos, Foz, Passeio Alegre, and then up to Cais de Lordelo to catch a boat across the river to to Afurada. Was really great to get some exercise after everything I'd eaten the day before! My favourite thing along the way – the "She Changes" net sculpture, reflecting Porto's sea-faring heritage! It was very very cool how it would move in the wind 🙂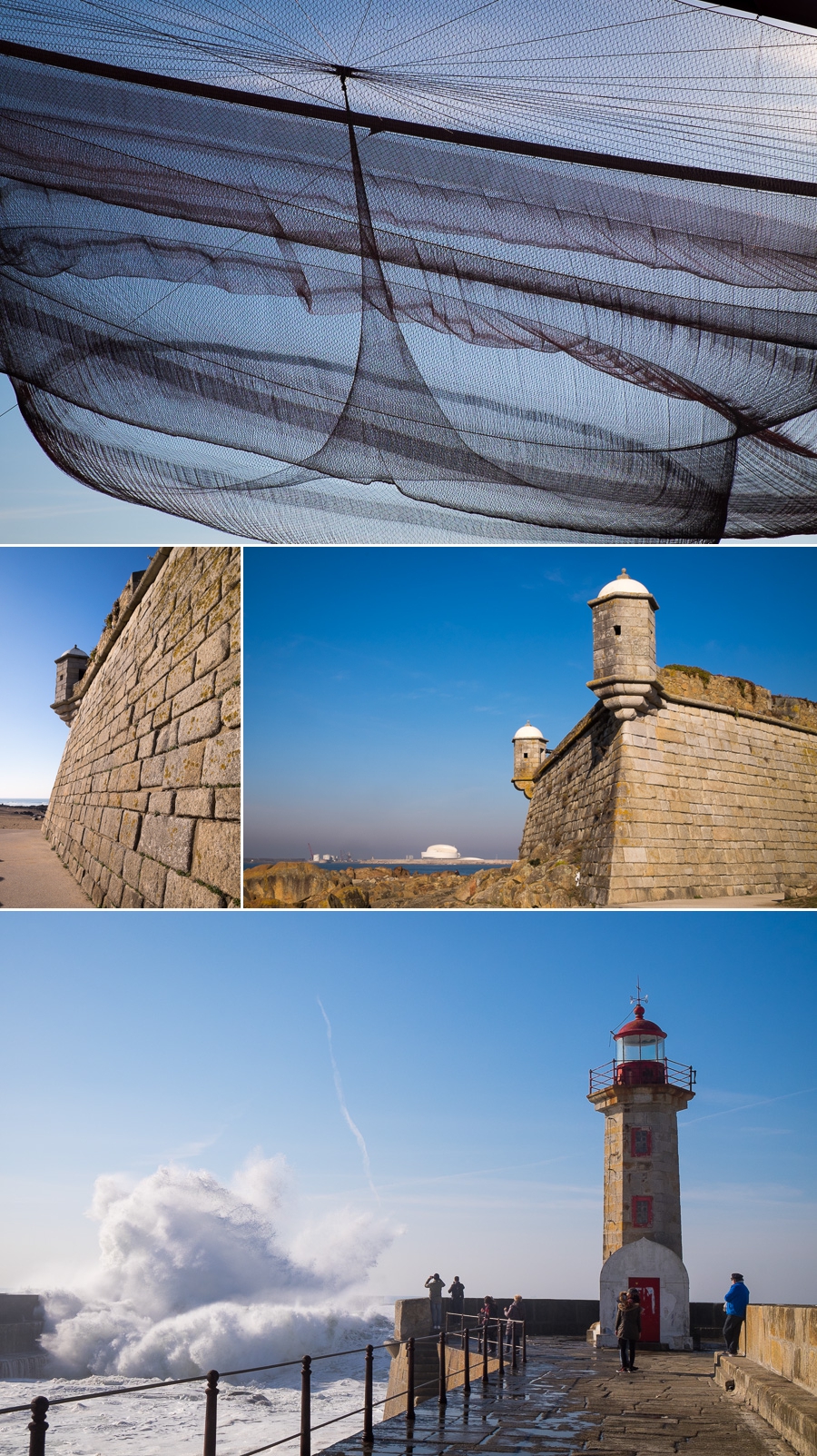 Afurada – a not-so-touristy-if-you-get-off-the-foreshore fishing village where you can still find women doing old-style laundry at the Tanque público da Afurada, and hanging the clothes just outside on a public thoroughfare to dry.
And where the streets are narrow and lined with tiled buildings
I really loved Afurada – it was my favourite part of Porto – though Pedro reckons that is just a reflection of my ongoing fascination for the developing world, as the rest of Porto is much more modern.
What's not to love about a wall that looks like this though?!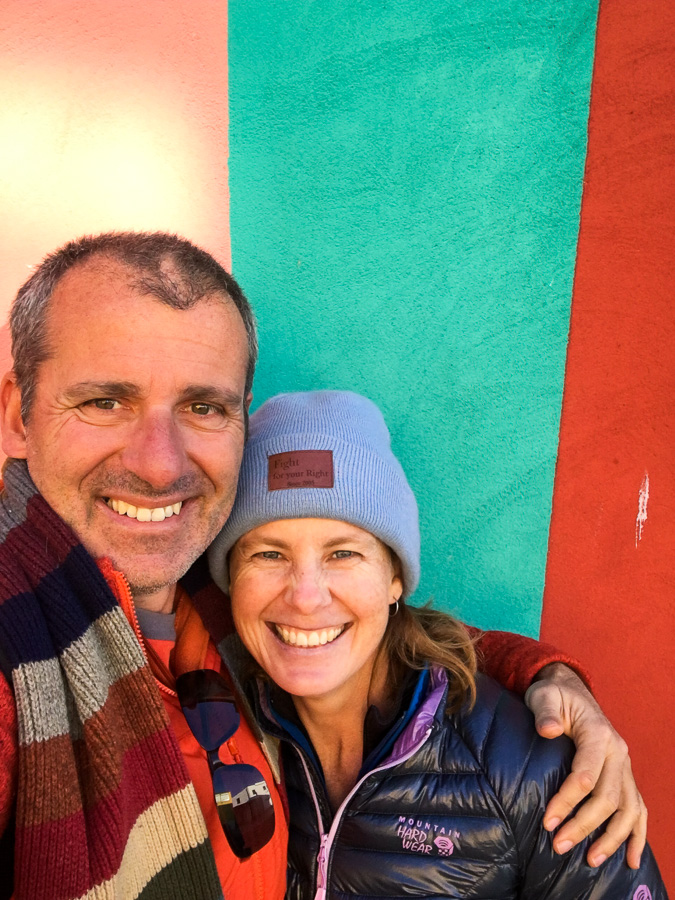 Libraria Lello – opened in 1906, this is one of the oldest bookshops in Portugal and one of the most famous in the world. It is absolutely gorgeous inside but one has to use one's imagination quite fiercely to picture what it must have been like before the hoards of tourists turned up.
There are so many tourists in fact, that you may be confronted by quite a large queue outside, and they charge several Euros (5.50€ currently, if booked online) for you to visit. However, this latter goes towards the cost of your purchase if you buy something worth over 10€. Fortunately, I was not confronted by a queue, and although I didn't end up buying anything, it was worth the money to go have a peek if you like books and architecture.
Douro River and classic Porto views – of course 🙂 Downtown Porto is really very beautiful, and the best views come from across the Douro River. Walk across the Ponte de Dom Luis for amazing views!

Then head down to the shoreline to check out the Rabelo boats that were traditionally used to transport people and cargo along the river.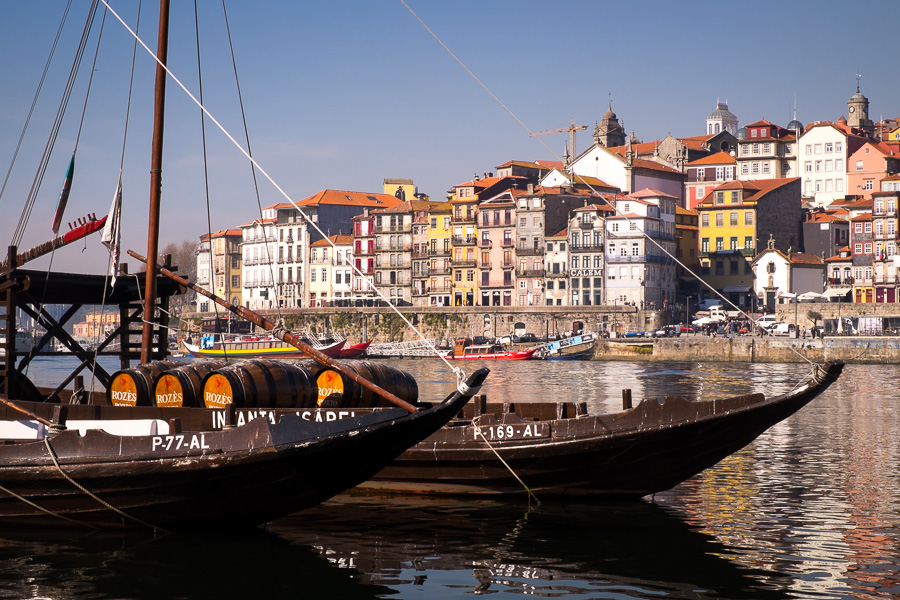 Million thanks Pedro for showing me your city! Can't wait to come back and visit again 🙂