Turkmenistan was a fascinating country, and there were plenty of things that struck me as we journeyed through it. Those that were particularly common/memorable:
Flat desert scenery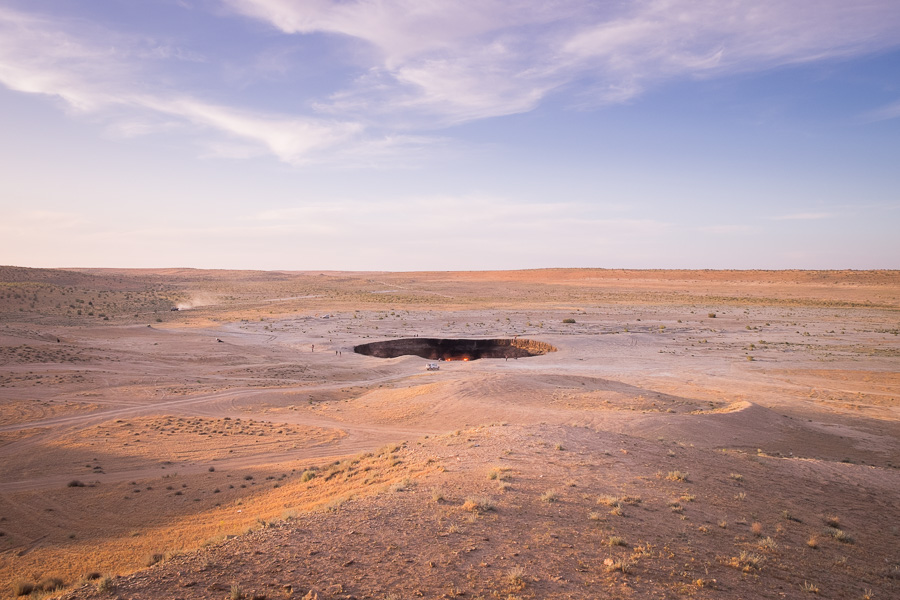 Fancy green signs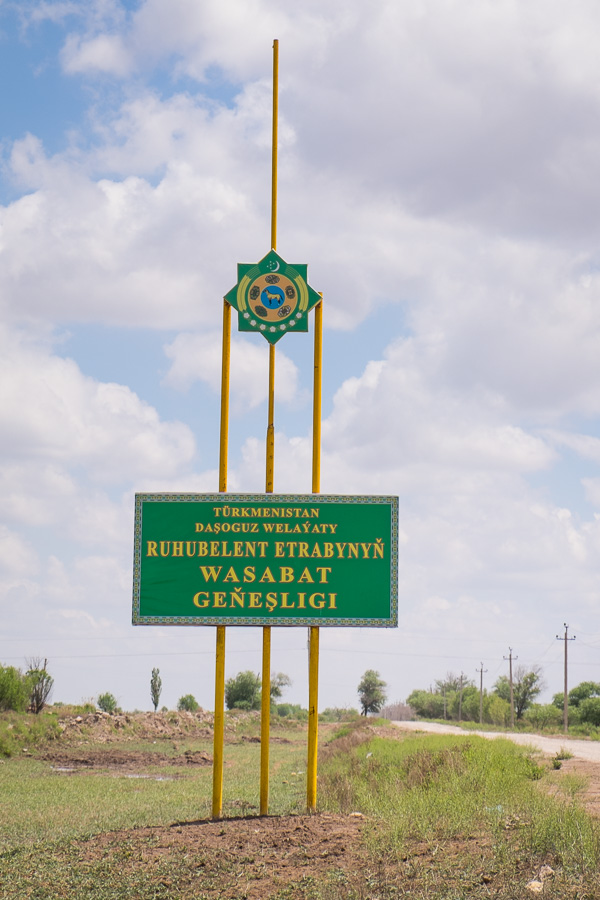 Gas pipelines with a U-shaped dog-leg every couple of hundred metres
Image of the President all over (yes, that is an LED screen!)
Green roofs
Pristine cities connected by the world's worst roads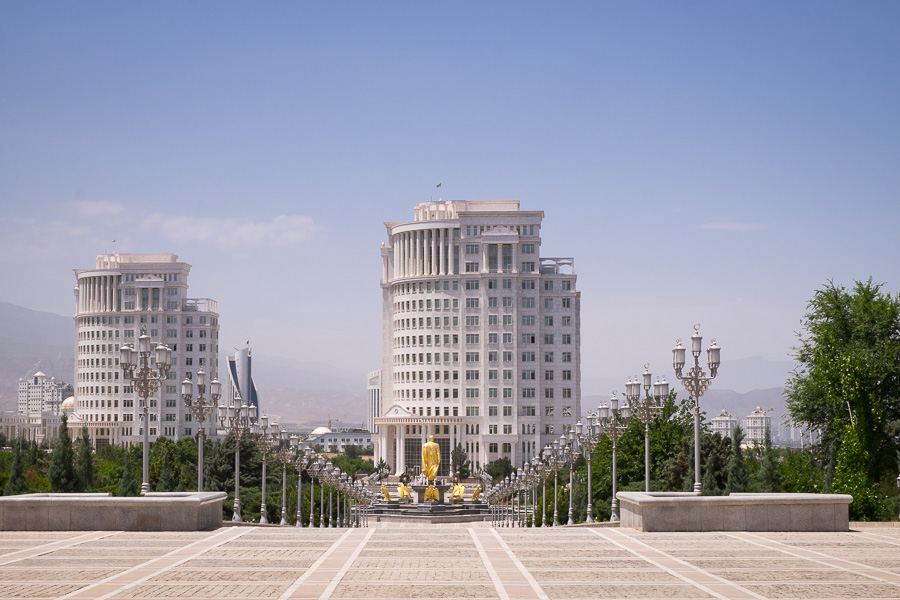 White marble and gold, including acres and acres of new, state-owned apartment buildings
The 8-pointed star. It is absolutely everywhere: on houses, railings, traffic light stands, framework that holds up large road signs, overpasses, bridge railings … anywhere it is possible to put it as decoration, it is there.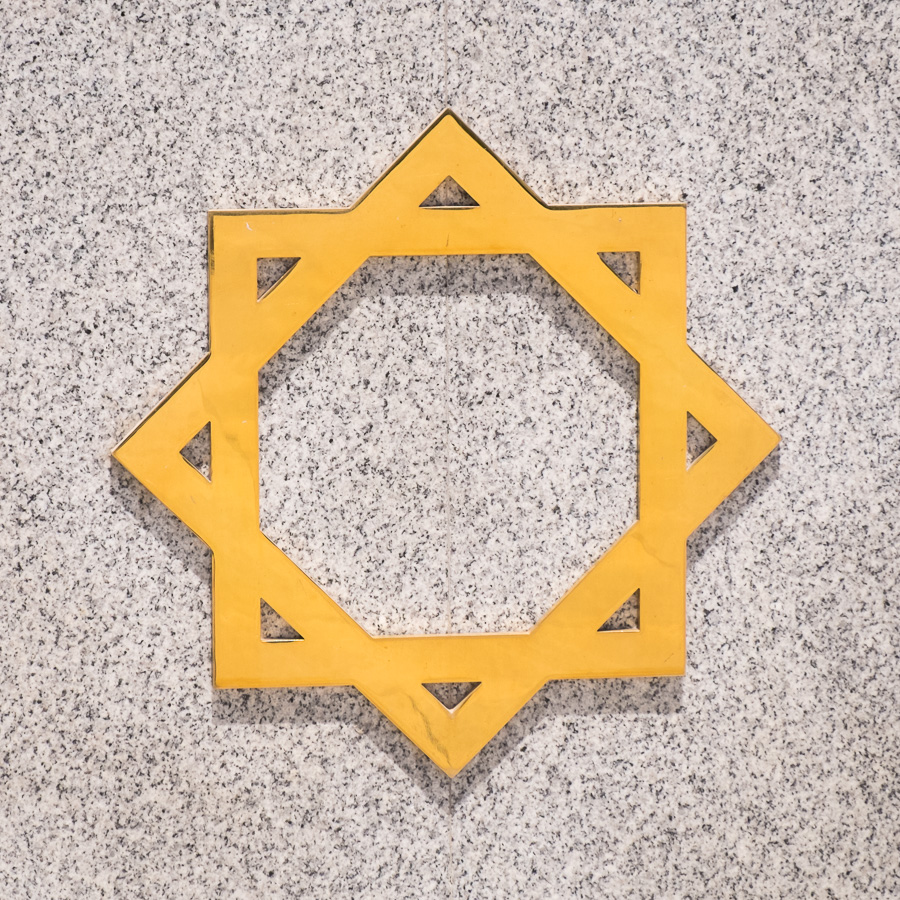 Traditional provincial carpet designs. Also found absolutely everywhere they can possibly be put. Love that they have such pride in this carpet tradition!
Extremely tiny (narrow) and thin young women in headscarves and long, brightly coloured, fitted dresses with an embroidered front. Do Turkmen women eat at all?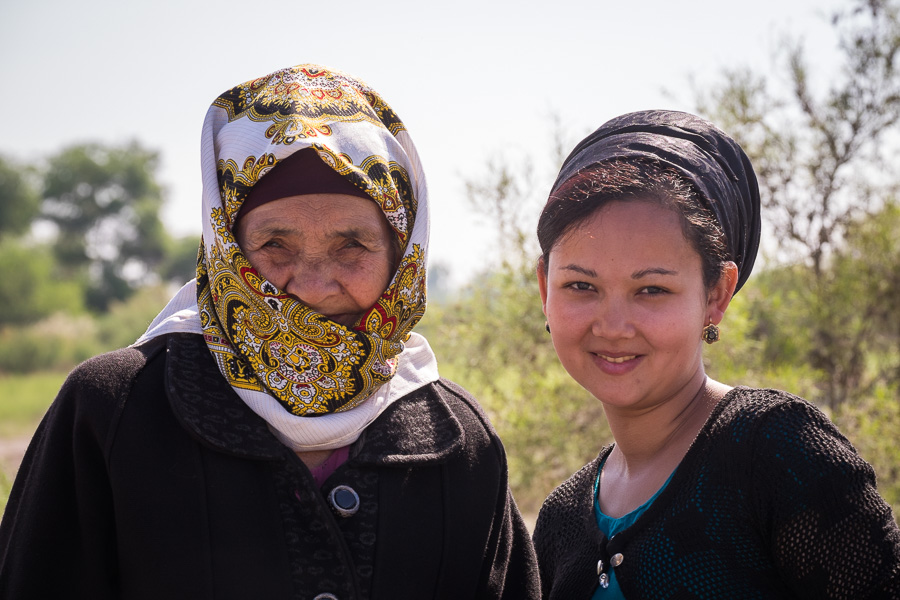 In addition, there were the irrigation canals and scarecrows, and the beautiful blue bird with long tail, which unfortunately I didn't manage to get photos for. It is very difficult to take photos out of a very bouncy overland truck!