My long-awaited 5 weeks in Greenland this year were pretty much spent hiking and trekking 🙂 I divided my time between South and East Greenland, which, it turns out, have vastly different scenery!
I know there are plenty of others out there who are as keen as me for outdoor adventure, so the following is a very brief summary of hiking in these areas, and links off to my detailed blog posts for each of the individual hikes.
South Greenland
I spent 14 days in South Greenland this year between 20 June and 3 July. The weather was good for the most part and, with a couple of exceptions, I often found myself hiking in shirt-sleeves. The flies and mosquitoes that you read so much about were not too bad on most days, though you definitely need to take a head net. They will drive you crazy if they do find you!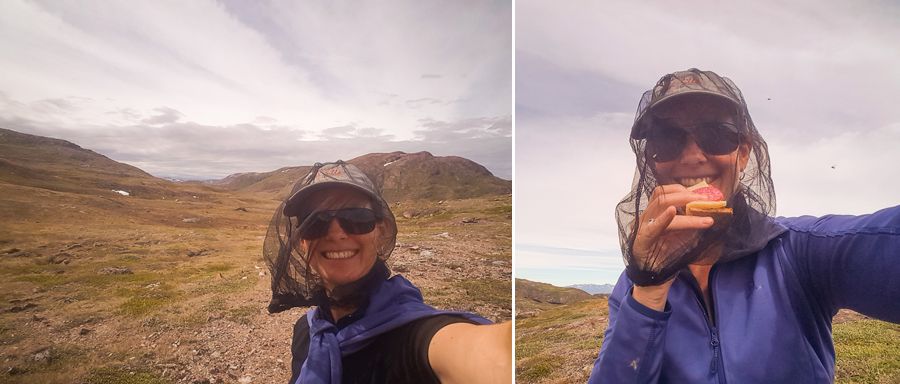 I worked with Blue Ice Explorer to come up with my 14 day excursion in South Greenland for only slightly more money that it would have cost me to arrange it all myself. The nice thing was that they included luggage transfers with it – so I only ever had to hike with a day pack 🙂
If you aren't confident travelling independently, then I would probably suggest going with a more formal package tour. After all – this was all the information I received before being sent off to explore and hike by myself.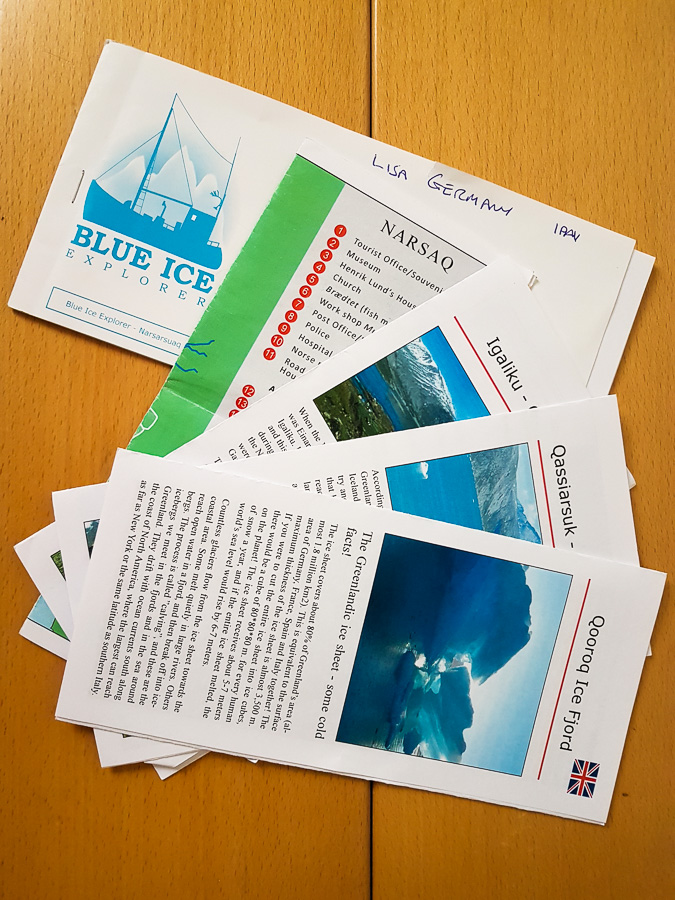 However, if you are used to traveling alone and figuring things out for yourself – I highly recommend this company!
The hikes I did in South Greenland were:
East Greenland
I spent 16 days in East Greenland: 8 – 25 July. It was much colder than South Greenland, and the weather more unpredictable, ranging from bright blue skies with loads of sun (you will need your head net here too!), to fog and rain. You need to be prepared for all temperatures and weather conditions while hiking here!
I spent the first few days travelling independently, but was limited in the hiking I could do because of recent polar bear sightings.
My main reason for visiting East Greenland, however, was the Unplugged Wilderness Trek with Greenland Adventures. It turned out to be my favourite thing I did in a year of full-time travel – and I highly recommend Greenland Adventures as a trekking company.
I absolutely love long-distance trekking, but unless you are a super-experienced, backcountry trekker who knows how to use a gun (and have one with you), you pretty much have to trek with a company if you want to explore these more remote areas.
The hikes I did in East Greenland were:
A Note on Accommodation
I highly recommend staying at hostels in Greenland. All the hostels I stayed in were amazing, and the average cost for a bed (shared room) was about AUD$60. Yes. Ouch. It's a lot for a dorm room. But on par with Iceland, and all the hostels were warm and wonderful with fantastic caretakers. The other advantage is that you can cook for yourself – food is not cheap in Greenland! I stayed at:
South Greenland
East Greenland:
Discover more about Greenland
If this post has piqued your curiosity about Greenland, learn more about this amazing country at Visit Greenland, and check out the wide range of hiking and trekking tours at Guide to Greenland.
This post contains some affiliate links. If you make a purchase through one of these links, I will earn a small commission at no extra cost to you. Your support is appreciated!