I wasn't sure what to expect from El Salvador.  It has a reputation as a dangerous country, everyone tries to dissuade you when you say you plan to go, and most other travellers I'd met had spent a maximum of 2-3 days there, passing through on their way from Guatemala to Nicaragua.
Having now spent almost 3 weeks in El Salvador, I am here to tell you – it is an AWESOME place! I was planning to write a "Top 5 reasons why you should go to El Salvador" post, but my awesome travelling companion for the last week in El Salvador – Susan – beat me to it!   We spent a lot of time talking about this so, not surprisingly, her Top 5 are pretty much the same as mine 🙂  Here's my take on Susan's headings.
The People
I was essentially adopted in my first 24 hours in El Salvador, and absolutely everyone I met was super-keen to talk to me and make sure I had an amazing experience.  I think they are very aware of the reputation El Salvador has in the world and are very eager to change perceptions.  It really worked!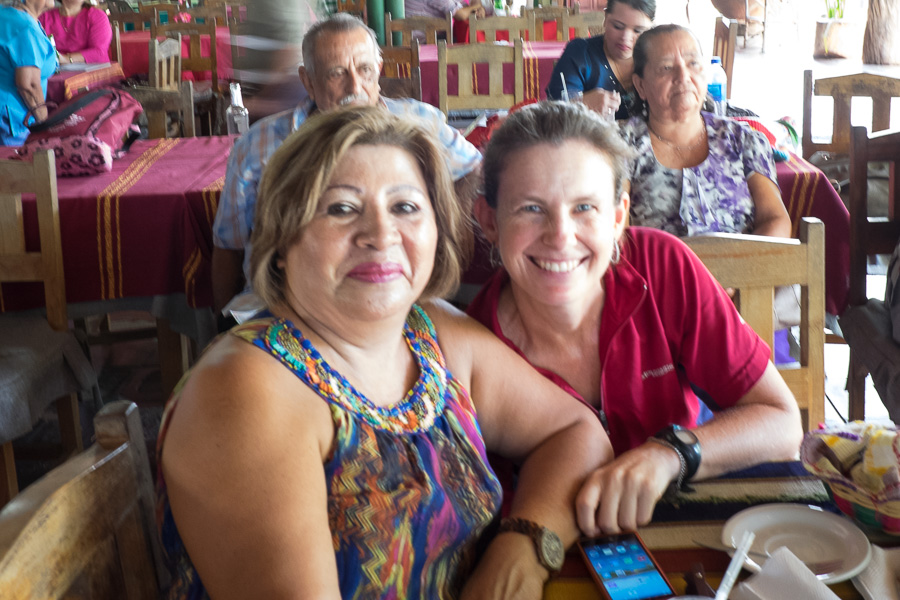 Nature
El Salvador really is much, much greener than Nicaragua and actually has water!  A political border is pretty arbitrary, so it was a huge surprise to note this difference between the two countries.
The Food
I LOVE pupusas!  They are cheap as chips and awesome patties of cheesie goodness.  Favourite fillings:  1) Refried beans and cheese, 2) chicken, jalapeño chili and cheese, and 3) prawns and cheese.  In addition, I got to explore a huge range of other El Salvadorean dishes from desserts, to drinks, to a full miscellanea of corn-based plates.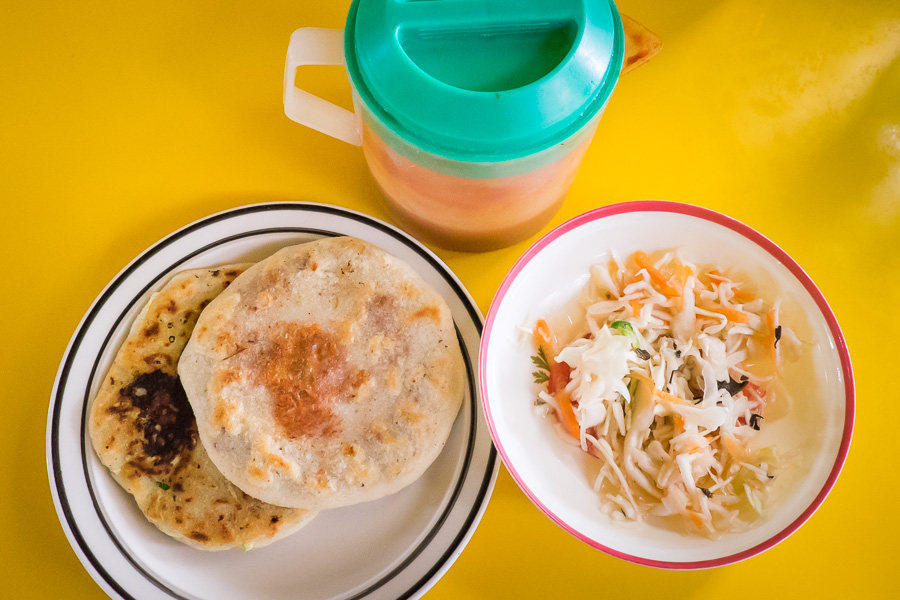 The size of the country
It doesn't take forever to get from place to place and the chicken buses are far less crowded than in Nicaragua.  They also don't play music at limit of the speaker system!  Still no bathroom breaks, but this is less of an issue given the journeys are shorter.
Other Travellers
I'd always read other people's accounts of how they met other travellers at hostels and ended up travelling with them for a few weeks.  This had never happened to me before El Salvador.   But in my ~3 weeks in the country, I think I only spent about 3 days by myself.  Somewhat surprising given how few travellers actually spend any time in the country!
Thank you André, Ryan and Susan for your amazing company through this incredible country!
Oh, and I finally found all the Australians in Central America!   Having only encountered one other Aussie in ~4 months in Nicaragua, it was quite a shock to discover they made up the majority of tourists in El Salvador!  Not that there are that many tourists, but those that were were predominantly from Australia.
In summary, El Salvador is an amazing country with incredible people.  So long as you are sensible, it is not really any more dangerous than any other country in Central America, as the main danger comes from gangs and is not targeted at tourists.  So don't skip through it as you move from Guatemala to Nicaragua.  It has an enormous amount to offer and I'll definitely be returning!