Whenever I talked to a fellow traveler who had come through Santa Ana in El Salvador, every single one of them said "You HAVE to stay at the Casa Verde in Santa Ana. It is incredible!" So while in La Palma, I booked 2 nights there – enough time to hike up Volcán Santa Ana at least, the most recognised thing to do in the area.
Although I booked in for 2 nights, I ended up staying 5 nights. It really is an incredible hostel – a "hostel resort" if you like – and thoroughly deserves the word of mouth reputation it has.
For a start, the owner, Carlos, is really friendly and actually likes interacting with his guests (he speaks Spanish and excellent English). He often wanders around the common areas chatting with travelers, answering any questions they might have and helping them make arrangements for the coming days. He even took me out to lunch one day so I could try more of the typical food of El Salvador (I'd told him about my fascination with local food). He's amazing and makes you feel so welcome and at home.
Then there is the accommodation. I opted to stay in a dorm at the Casa Verde ($10/night) and it was amazing. There are actually 2 separate dorms – mine had 6 beds (no bunks!) each bed with its own fan, light, locker and luggage storage, and there was heaps of room for everyone and all their gear with space to spare. Each dorm had a separate bathroom for men and women and the shower was the best I've had to date in Latin America. It was incredible!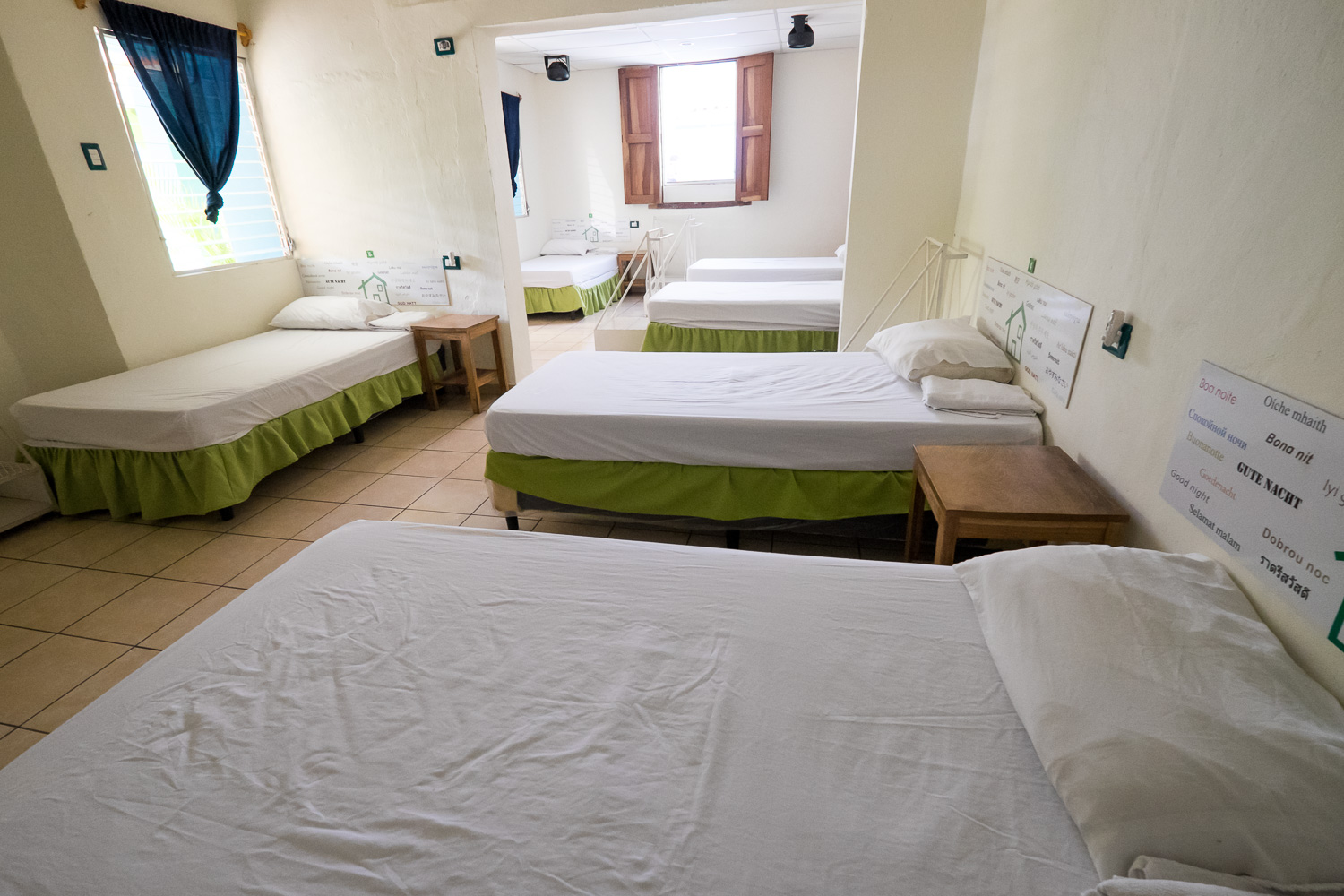 Then there are the kitchens – yes, 2 of them! Large, clean and incredibly well stocked with communal use oil, a huge variety of communal use spices, communal cling wrap and aluminium foil, and a large array of cooking pots/pans/utensils/electrical appliances. And they sharpen the knives! It's was better stocked than my brother's kitchen back home (sorry Bill!) There was even a blender – made my first breakfast smoothie in over 4 months 🙂
I ended up cooking all most of my own meals for the 5 days I was there, the supermarket was only about a 10 minute walk away. Omelettes and tomato for breakfast, guacamole and carrot sticks for lunch, vegie stirfries for dinner (it can be quite hard to get your fill of vegies on the road if you aren't cooking for yourself). However, they also provide pre-cooked meals that you can purchase (which are apparently quite good) and have a freezer with a variety of different icecreams – guess what I went for 😉
Then there are the communal areas. Gorgeous areas including long communal tables, hammocks, rocking chairs, a TV room and a terrace on the roof.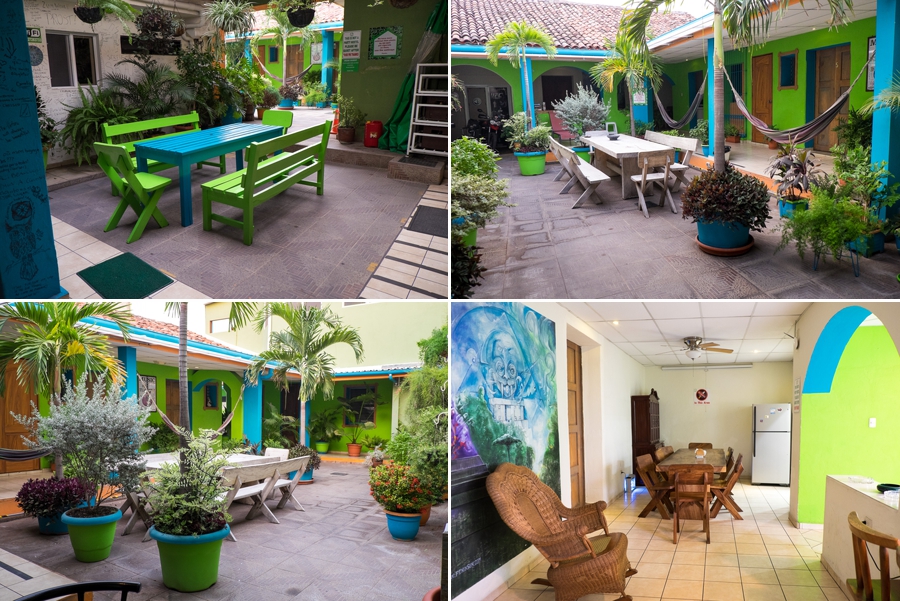 And then to top it all off, there is the swimming pool, which is perfect for mitigating the Santa Ana heat. Yes – even I went swimming!
Really can't recommend the Casa Verde highly enough. It is amazing value and has an incredible vibe. It is not a party hostel (you have to be quiet after 10pm) but that just makes it even better! If you are going to Santa Ana – this is THE place to stay.