Day 5 saw us saying "goodbye" to our 3 Korean trekking companions and swapping them for 3 New Zealanders! This was to take place at the Volcanic Huts at Húsadalur, and we set out under heavy grey skies to make the exchange.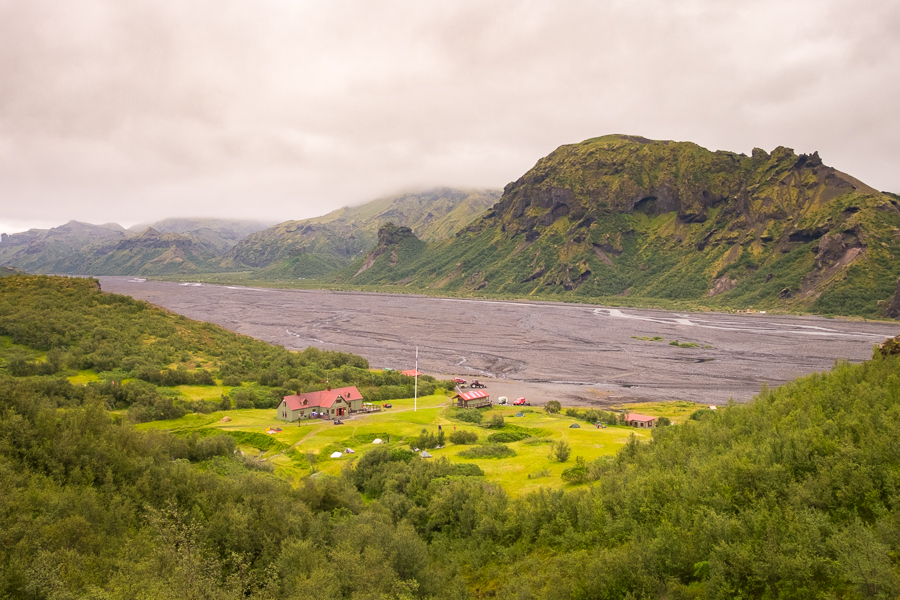 Along the way, we stopped off at the magnificent viewpoint of Valahnúkur mountain, with it's panoramic view of the entire Þórsmörk area.

[move mouse over image to see full panorama]
Even under fairly terrible conditions – it was absolutely beautiful. I can only imagine what it must be like with a clear view to the horizon!
Oh how I wish I'd known about this spot yesterday afternoon and came up here for the sunset!
After about half an hour, we hiked down the other side of the mountain and squeezed our way into Sönghellir cave ("Song cave")
where Sigþór sang us some Icelandic songs
before making our way to the bus stop to await our new friends.
Given this was a "rest day", we had the option after lunch of going for another short hike or staying and chilling out at the hut. Our new trekking companions were keen to get hiking and the sun had once again come out, so Alexi, Anja, Peggy and myself decided to join Fiona, John, Andrew and Sigþór to further explore the Þórsmörk Valley.
I'm so glad I did!
It was only a couple of hours, but there were really amazing views as we hiked along the river and then up onto a ridge through the Arctic Birch forest.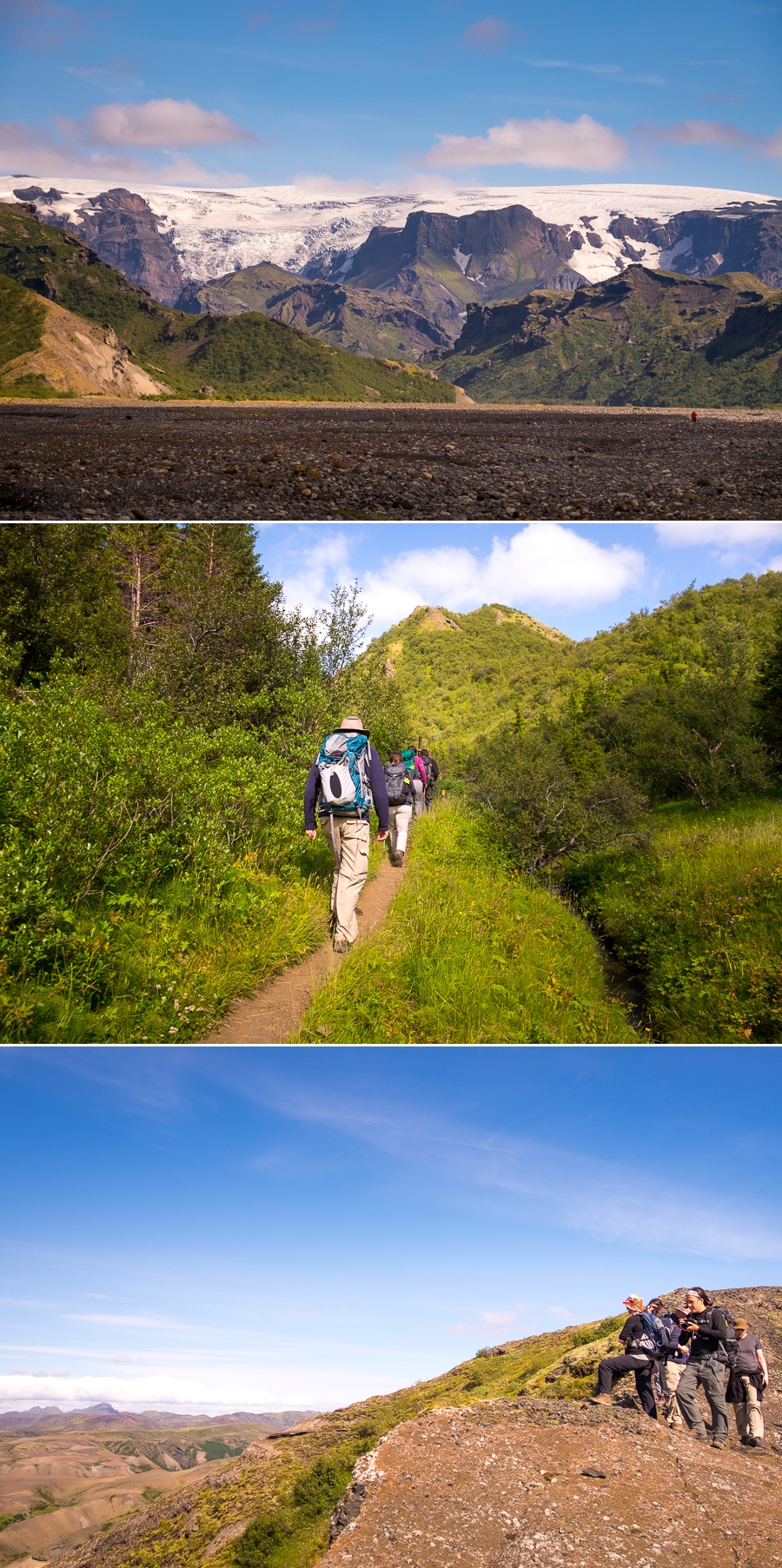 An added bonus was that Sigþór told us another of his Icelandic stories – this time about the "hidden people", something I'd also heard about on the Reykjavik Folklore Tour.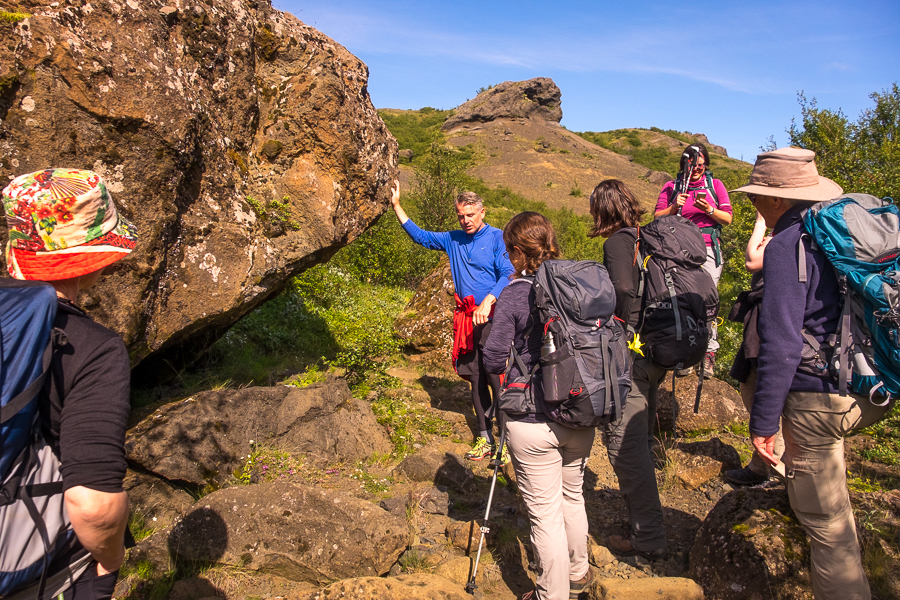 We returned to the hut to find the others basking in the sunshine and, you guessed it, sat around drinking tea and coffee, eating biscuits and cake, and chatting endlessly until dinner. So much fun 🙂
Trekking Information
Distance = 4.41km + 6.26km
Time taken = ~2hr + ~2hr
Strava Links
Map
Altitude Profile

Read more about hiking the Laugavegur Trail
If this post has piqued your curiosity, read about the rest of the 7-day Laugavegur & Fimmvörðuháls Combo Tour with Icelandic Mountain Guides
Alternatively, check out my other posts about hiking and trekking in Iceland and around the world.