I wasn't going to write a summary post for my second year of full-time travel, but re-reading my summary from last year I realise that a lot has happened, and my life has taken some unexpected turns! So I changed my mind 🙂
Here is where I ended up going over the past year (you can click and drag the map, best view is with Africa in the middle):
The Silk Road
The year started out with an overland trip across the Silk Road with Madventure: Kazakhstan, Kyrgyzstan, Tajikistan, Uzbekistan, Turkmenistan, Azerbaijan, Georgia, Armenia, and Iran.
I have to admit that I found this trip quite challenging. "Overlanding" is about covering distance rather than really exploring a place, and this contrasts completely with how I usually travel. To deal with the frustration I felt around this, I had to change my thinking to make it all about the journey, not the destinations. I placed myself on a "mechanical camel" traversing the Silk Road as they did in the old days, scouting locations that I wanted to return to and explore more fully at a later date.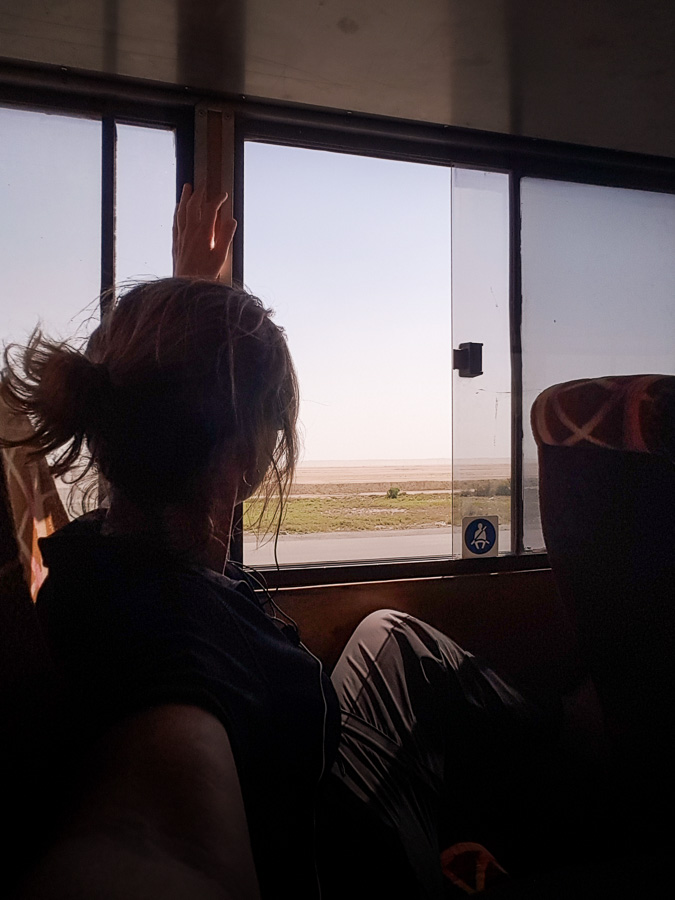 And where would that be? Definitely Kazakhstan and Kyrgyzstan, and probably Tajikistan. Loved these countries! They were very different to other places I'd traveled (well, except Mongolia many years ago), and there are plenty of hiking and trekking opportunities as well 😉
Other highlights:
The weirdness of Turkmenistan
Crossing the Caspian Sea from Turkmenistan to Azerbaijan (I love being on boats)
The Registan in Samarkand, Uzbekistan. It is more impressive than you can possibly imagine

[click and drag to see full panorama]
Greenland
What can I say! After 20 years of dreaming of visiting this incredible country, I finally went. I should not have waited so long! I absolutely LOVE Greenland! I will return this year for a month and am already working on trying to arrange an extended stay in 2019.
You only have to talk to me for about 10 minutes before I'll bring Greenland up in conversation, and the most common question is "why are you so into this place"?
This is a very difficult thing for me to answer, but here are a few thoughts…
It is a fascinating place. The way life works in Greenland is dictated by its isolation and the logistical difficulties faced when access to and within the country is so restricted by ice. It has European tendencies (it is part of Denmark), but there is a whole other aspect as well, with hunting and dog sledding (in winter) and other elements of traditional life still present. I find the dual-nature of Greenland intriguing.
It is surprisingly accessible. Getting around Greenland (in summer at least) is actually quite easy, though definitely not cheap! Air Greenland flies regularly to most of the larger towns, and boat transfers operate as the main mode of transportation within a local area. In addition, although Greenlandic (Kalaallisut) is the official language, almost all Greenlanders speak Danish and most of the younger ones also speak extremely good English. The latter was an unexpected but welcome surprise that allowed me to gain a little insight into Greenlandic life.
It is beautiful. Did you know that there are no trees in Greenland, but a surprising number of wildflowers in the summer? I only explored part of the South and East of Greenland last year and they were very different to each other. South Greenland (in the Narsaq/Narsarsuaq area) is basically sheep country – quite green in summer with lots of rolling hills. East Greenland is much more remote and dramatic, with spectacular craggy mountains and ice-filled fjords. Both have their charms, though I admit I was more drawn to the mountains of East Greenland.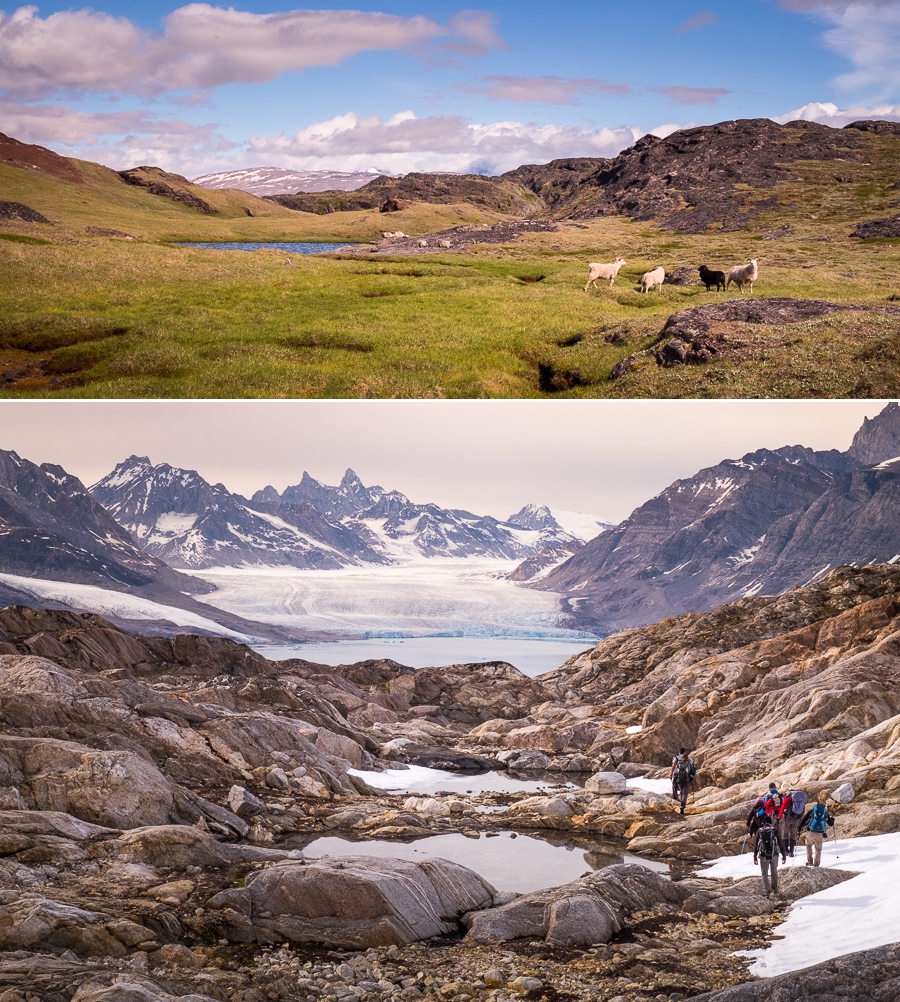 There is no-one there. The world's largest island has a population of only 56,000 people and hosted 86,000 tourists in 2017, so you don't have to go far before you are surrounded by wilderness and completely alone. Land is not privately owned in Greenland and you can wander and camp wherever you wish – unfettered freedom to explore, enjoy the outdoors, and disconnect from the world. I've already talked about how the silence is one of the reasons I love long-distance trekking so much, though it is very difficult to explain its impact unless you have experienced it for yourself. Silence and being present in nature abounds in Greenland and is another reason I love it there.
[click and drag to see full panorama]
I re-found me. The person I was while working as an astronomer in Chile was very different to the person I became while working in Melbourne. It took almost 2 years of travel, but I finally re-claimed the person I want to be while in East Greenland last year. Would I have found her somewhere else? Quite possibly. But the fact that this coincided with my stay in Greenland is part of the reason why this place is so special to me.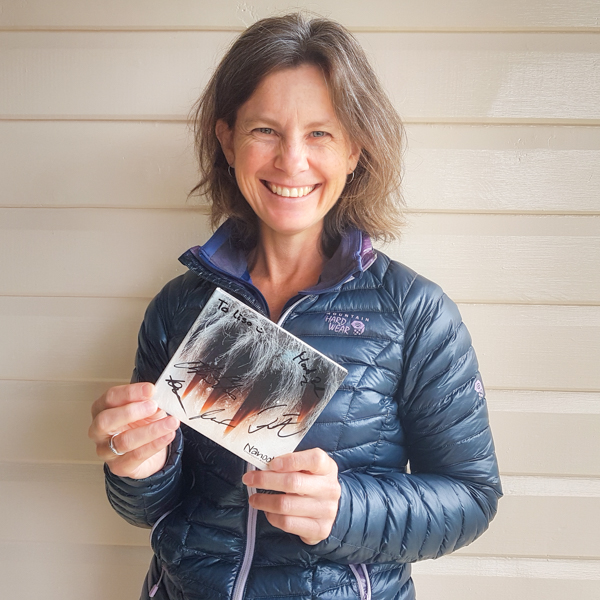 Ecuador
After traveling across the Silk Road, fulfilling my dream of visiting Greenland, and visiting great friends in Portugal (with a side trip to the Azores), my plan was always to live in one place for several months in South America and figure out how I was going to continue to fund this lifestyle of a full-time traveler. I chose Ecuador as my base, as Chile (my home in South America) has become too expensive and I have always loved Quito.

[click and drag to see full panorama]
I have to admit, the first 6 weeks were pretty rough! I had a hard time making the transition from travelling around without a care in the world, to staying put and trying to sort my life. Plus, my head and heart were still in Greenland.
However, after making some great friends through a Spanish conversation group and figuring out that I really liked living in the area just east of Parque La Carolina, I ended up loving my 6 months in Ecuador. I didn't do a lot of touristy things (though I did get out for a few hikes), I simply test-run what it was like to live there. In the end, it was remarkably difficult to leave and, if I decide to go back and live in South America full-time, it will almost certainly be in Ecuador.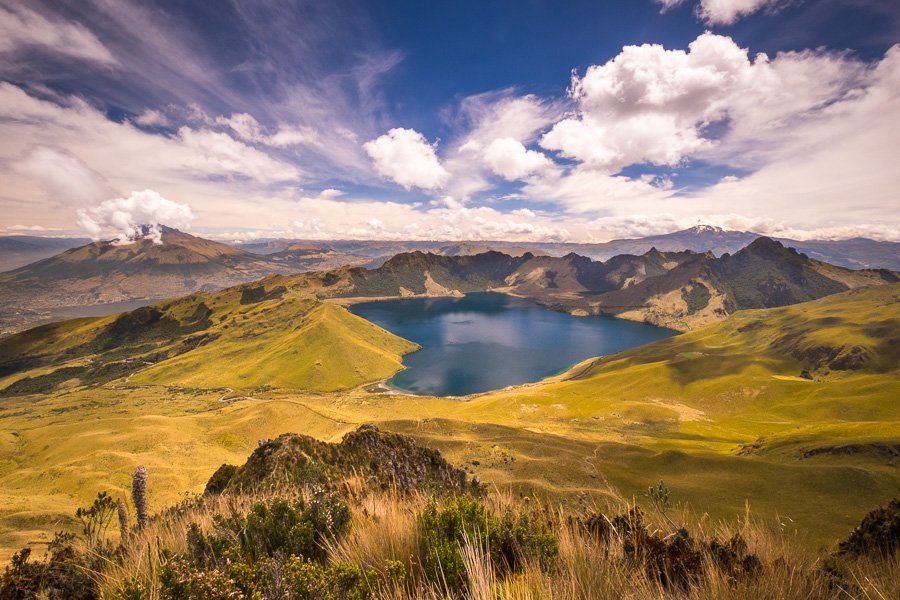 Patagonia
It was not part of my plan for the year to end up in Patagonia for a 7th time. However, one of the joys of full-time travel is that you can decide things as you go, and when my friend Mathilde (who I'd met in East Greenland) said she was going to be there in February – I thought "why not".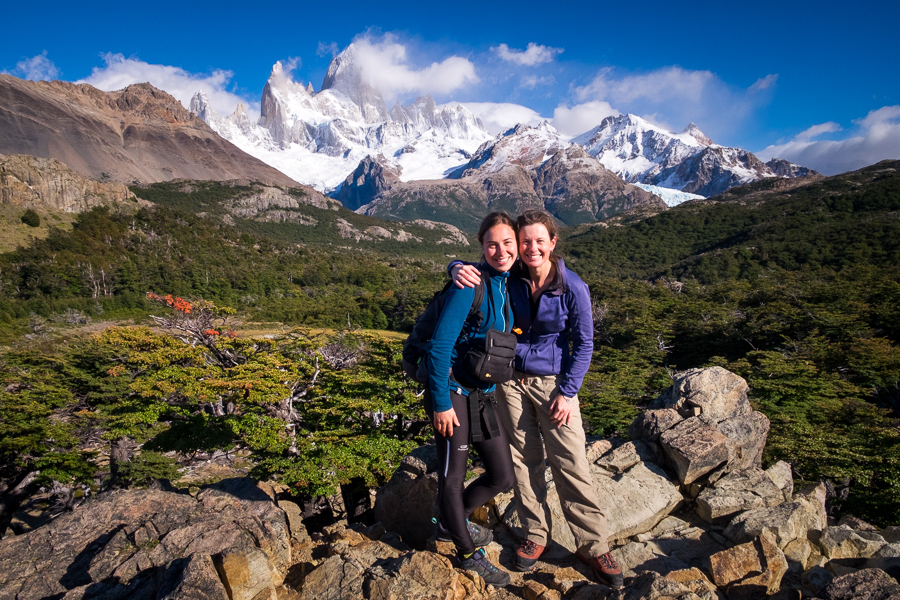 I had a fantastic 5 weeks (mostly in Argentinean Patagonia) hiking and hanging out in one of my favourite parts of the world. I crossed the Southern Patagonian Icefield Expedition off my bucketlist – undertaking this remote and incredible journey with Serac Expeditions and Swoop Patagonia, and really enjoyed hanging out with old friends as well as news ones that I made along the way.

[click and drag to see full panorama]
What did I discover
The general things that I talked about last year under this heading are still very valid. But in addition:
I finally cemented in my mind that outdoor adventure (particularly long-distance trekking) is my thing. My two favourite experiences from this year were the Unplugged Wilderness Trek in East Greenland with Greenland Adventures by Icelandic Mountain Guides, and the Southern Patagonian Icefield Expedition with Serac Expeditions and Swoop Patagonia.
That maybe, just maybe, I can make a living as a travel photographer and writer! This has always been my dream and I have had some early success this year in offering photography/writing services in exchange for experiences with different companies. I'm focusing on this much more now and seeing where it could ultimately lead. Very exciting!
That I really love living in South America 🙂 I knew this from when I lived in Chile, but spending 6 months living in Ecuador this year has re-confirmed it for me.
That I really want to go live in Greenland for a year – to experience the full change of the seasons and more of the culture and place.
That I don't want to live in Australia at the minute. As much as I have loved coming home and visiting my family and friends, I actually don't want to live here right now. The cost of living, the nanny-state restrictions on what you can and cannot do (most of which should just be common sense), and the parochial outlook of many Australians really struck me this trip home. I love Australia and have no doubt that I will return one day. But it is not my place right now.
What's next
I've been home for 2 months now, relaxing, spending time with family and friends, and getting myself sorted for more adventure. The next 6 months has me visiting friends in Slovakia and the Czech Republic, then trekking pretty solidly for several months through Iceland, Greenland, Nepal and Kenya.
More from the road soon!
This post contains some affiliate links. If you make a purchase through one of these links, I will earn a small commission at no extra cost to you. Your support is appreciated.