Suchitoto in El Salvador is a really beautiful and interesting little town with amazing colonial buildings and cobblestone streets. Although it is very quiet during the week, and several places of interest are only open on the weekends when a lot of El Salvadoreans make the trip up from San Salvador, I absolutely loved it!
It has one of the most beautiful churches I've poked my nose into in Latin America – loved the wooden pillars and the painted roof in particular, and stayed around to listen to some really very good singing + guitar playing during one of the masses. It was also the fullest church I've ever been in – no matter what time of day mass was being held.
Suchitoto is also full of little details if you are looking! It has tons of well-cared-for coloured colonial buildings.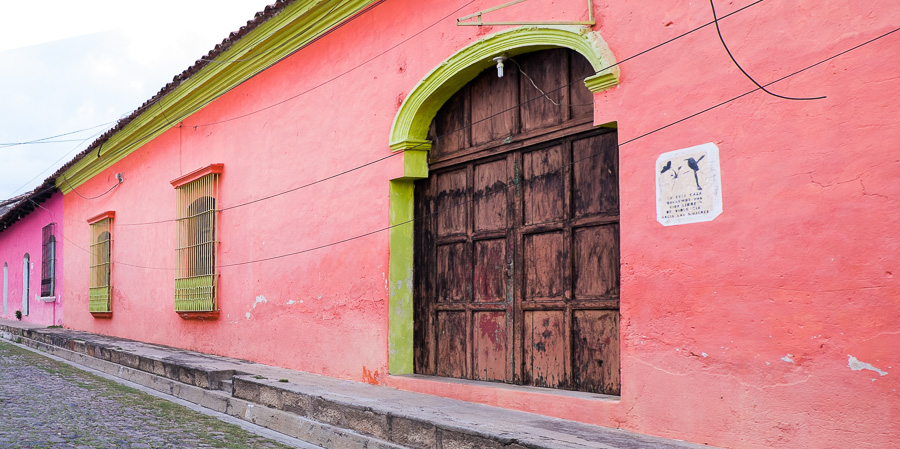 It has some stunning examples of ironwork.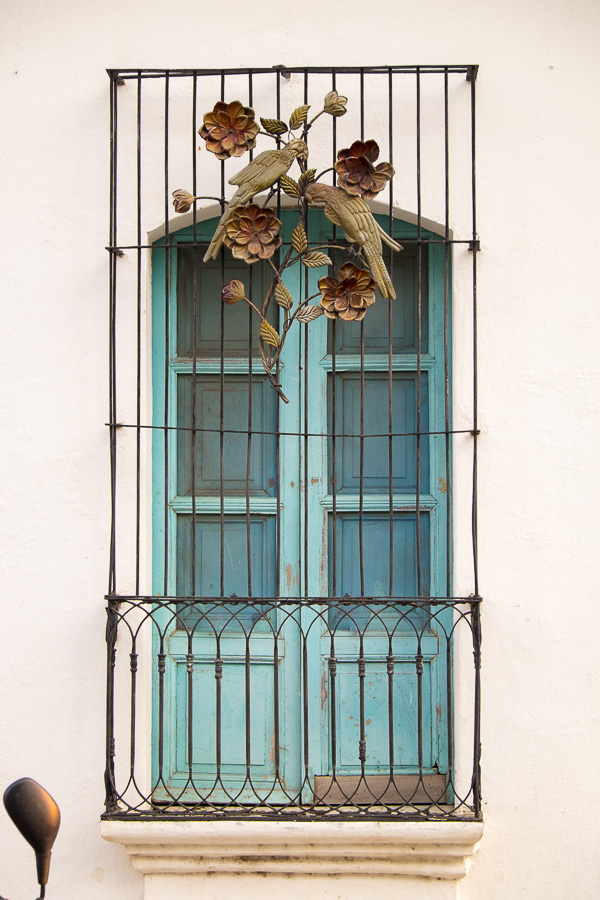 Many of the poles are painted with animals and flowers.
Almost every house has the following stencil of a Guardabarranco and the words "In this house, we want a life free from violence against women" on the outside somewhere.
In fact, Suchitoto is very much a women's empowerment place. The Mayor (and many of the councillors) are women, and the key exhibition in the Centro Arte de Paz (Art for Peace Centre) is about women leaders around the world, with a full room dedicated to profiling women from Suchitoto.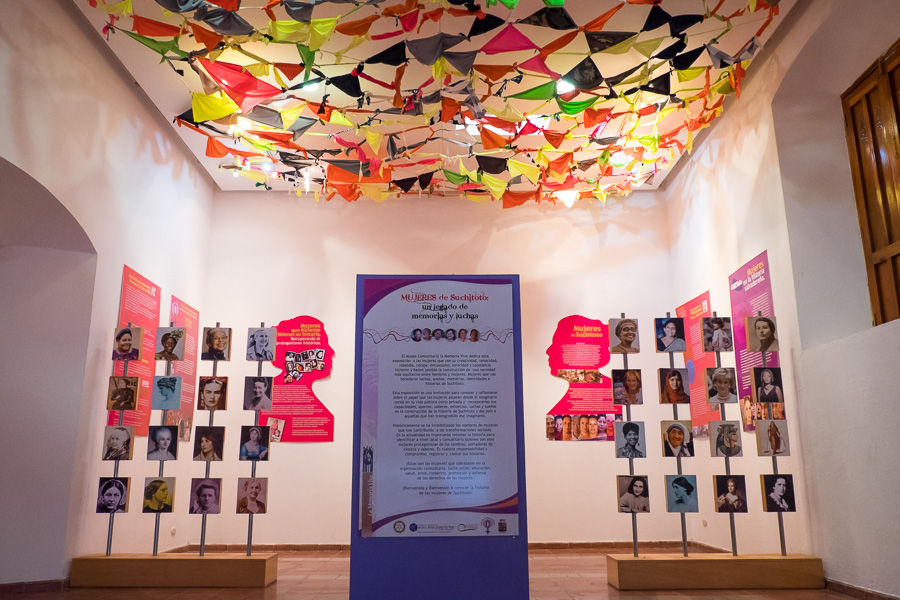 I also loved this series of murals about kissing that adorned the sides of a rotunda in Parque San Martin – teaching kids about what is and is not appropriate.
Invalid Displayed Gallery
Really loved my time in Suchitoto and could have easily stayed a few more days chilling out.
Recommendation: If you find yourself in Suchitoto, I can highly recommend staying at the Hostel Casa Suchi. It is located in an old colonial building a few blocks away from the main square and is very, very good value – it's secure, the rooms are enormous, the WiFi is good, the shared bathroom is clean (there are also rooms with private bathrooms), there are lovely common areas (both inside and out, there is even a wading pool!) and there is pretty good kitchen for you to use. While it doesn't have a view of the lake, you can always head to one of the other restaurants for that.