If you walk around the La Silla Observatory site at all, it's hard to miss the road that starts just below the 2.2m telescope and heads out to Cerro Vizcachas.
It was constructed back in the 1990s when the European Southern Observatory was conducting site testing at various locations to determine where they would ultimately build the Very Large Telescope, and gives easy access to the petroglyphs that can also be found on the mountain.
Ever since I first arrived at La Silla, I've wanted to do the 12km return hike out to Cerro Vizcachas, but never had the time while I was working there. So, after almost 16 years, I decided that this visit that I would finally do it.
I had to abort my first attempt due to freezing wind and cloud rising out of valley. I went back and curled up with my Thomas Covenant books instead 🙂
The next day, however, there were no clouds and not much wind, so off I set.
To be honest, there isn't much to see along the way that you don't already see from La Silla.
The exception being La Silla itself of course. There are some great views back to the 3.6m and SEST telescopes!
And when you finally arrive, there really isn't much there. A radio antenna, the white platform that used to house the DIMM (Differential Image Motion Monitor) and some foundations.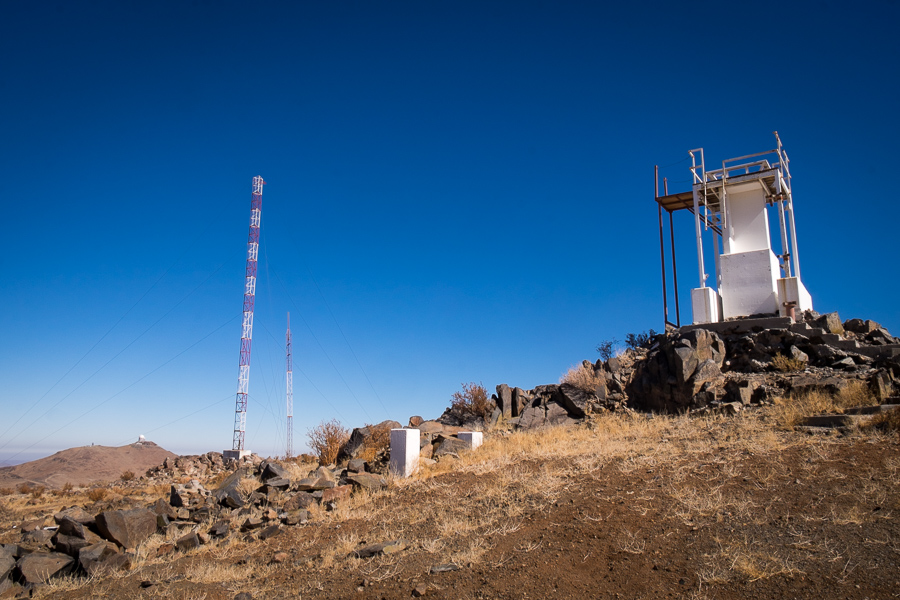 Still, it was good to do some exercise and satisfy a (minor) bucketlist item. And have I mentioned the view?