"Hinnarik Kammanilu" are the most popular children's performers in Greenland. Celebrating their 15th anniversary this year, it shows that buck teeth, a melodica (one of those small keyboards you play with your mouth), an acoustic guitar, and fun songs specifically written for children will forever make you a hit with the kids.
In Australia, we have "The Wiggles". In Greenland, we have "Hinnarik Kammanilu".
Translated as "Hinnarik and Friend", this singing comedic duo have been entertaining the kids of Greenland for 15 years. As part of their anniversary celebration, they were playing free 20-minute concerts in the Nuuk Centre (Nuuk's shopping mall – the only one in Greenland), so of course I had to go along. Partially this was to experience the Hinnarik phenomenon for myself. And partially because the "friend" is Frederik Elsner – one of the songwriters and lead singers of my favourite band in all the world – Nanook.
I arrived to an absolutely packed house. Standing room only, and even then, only at the back.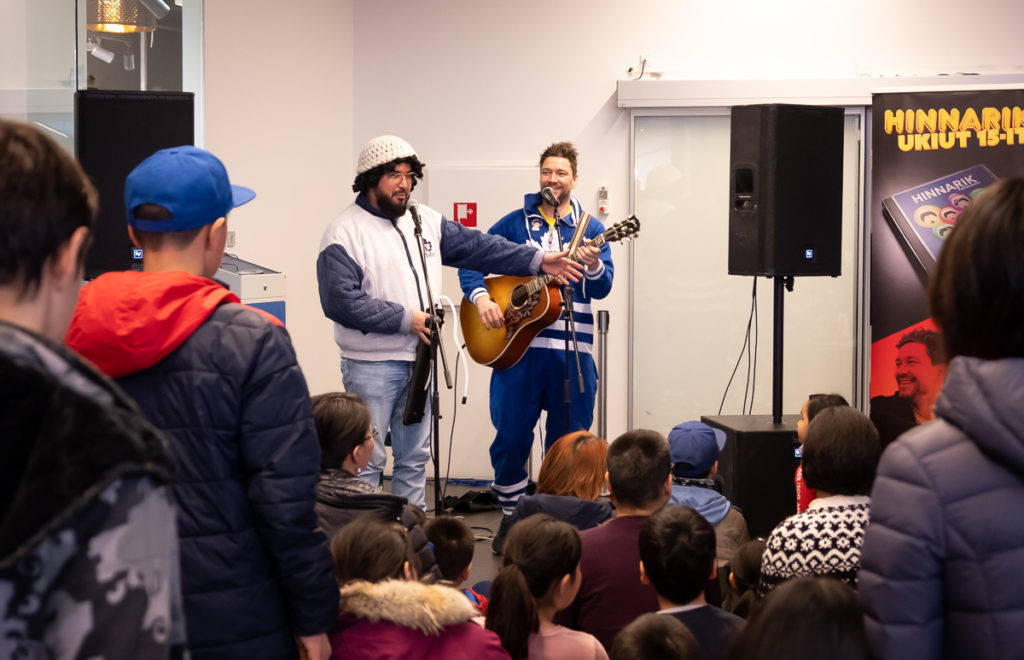 So, I loitered at the end of their 20-minute performance while they signed CDs, hoping they would play again and I could get myself into a much better position.
Success!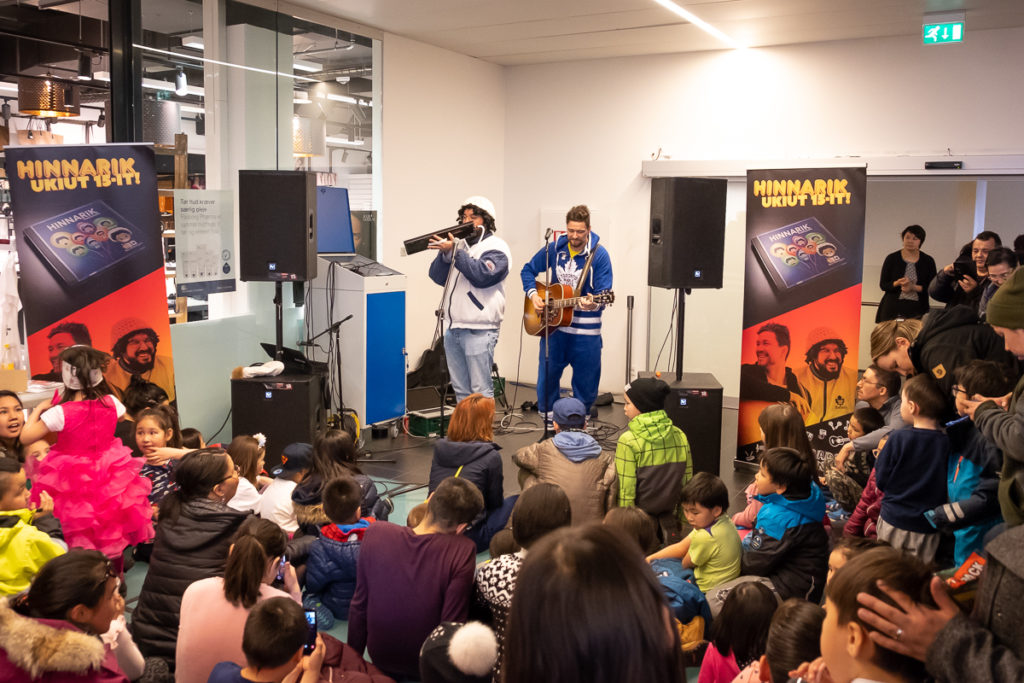 There were songs I actually recognized!
And others that I didn't but were truly addictive.
It was a fun show 😊 and the 20 minutes flew by very quickly!
Afterwards, they met this latest audience of kids and signed more autographs. And judging by the way the CDs were flying off the table, there will be a lot of "Hinnarik Kammanilu" playing all over Nuuk during the next little while!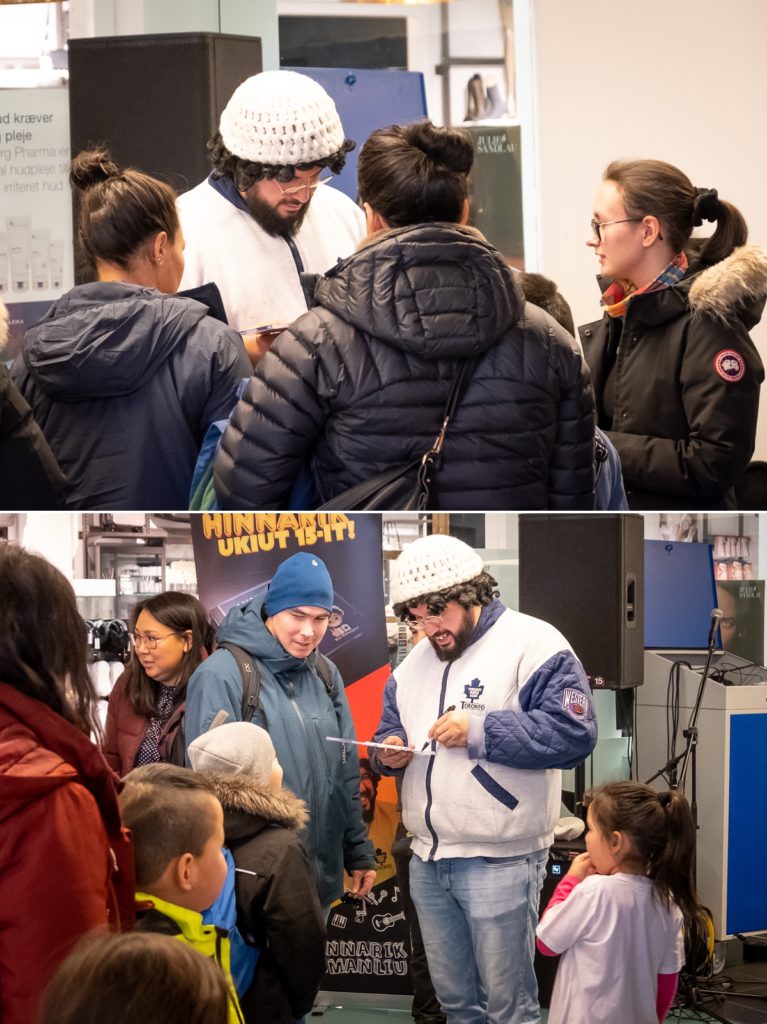 I only wish I could understand what they were singing!
Hinnarik Kammanilu have a Facebook page if you want to follow along, and you can order their latest CD from the Atlantic Music Store in Nuuk.
Discover more about Greenland
Greenlandic music is a vibrant part of modern culture on the world's largest island. You can learn more in Guide to Greenland's Culture Lovers' Guide to Nuuk, which also highlights how you can explore visual arts, performance arts, architecture, and amazing gastronomy experiences while visiting Greenland's capital city.
There is also the highly practical Ultimate Travel Guide to Nuuk with everything you need to know to plan your trip to Nuuk, and the Nature Lovers Guide to Nuuk, if the outdoors is more your thing.