It's Semana Santa (Holy Week) here in Nicaragua and La Mariposa Spanish School put on a special trip for us so we could see the Vía Crucis Acuático around Las Isletas near Granada.
After driving from an hour, we arrived in Granada at 8am and headed straight for our boat.
We most definitely were not the only ones there though the majority were Catholic locals.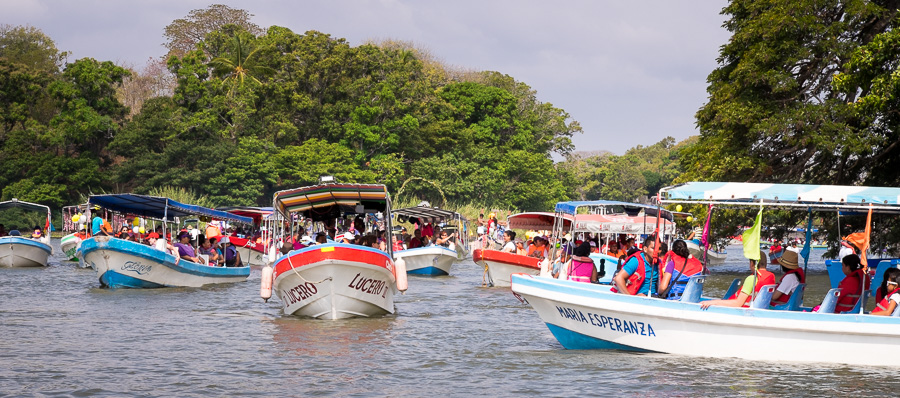 This event is considered unique in the world – the only procession of boats depicting religious scenes and decorated with flowers and produce.  This one seemed to be the lead boat that pulled up at the front of each of the isletas that hosted one of the 14 stations.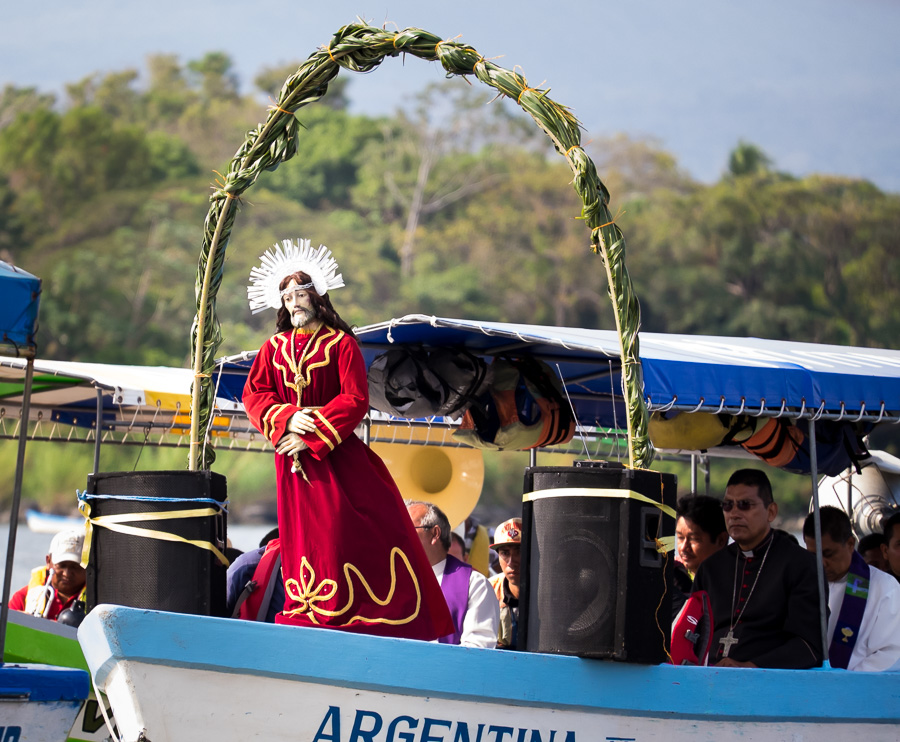 It was closely followed by a brass band that played as we moved between each of the stations.
Each of the 14 stations were decorated with Nicaraguan flowers, and upon arrival, a prayer was spoken via loudspeaker to all assembled boats.
The boats themselves were also decorated with flowers and produce.  In particular, most of them had the Flor de Sacuanjoche – the Nicaraguan national flower – in abundance.  The green fruit are Jocotes.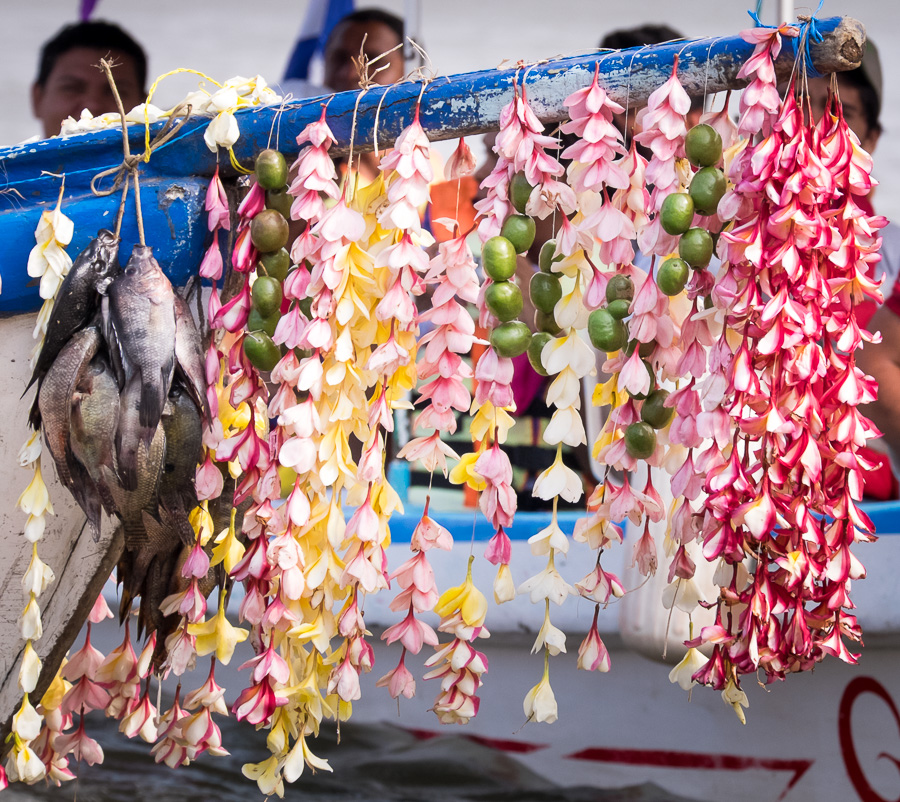 This was another of the floating floats
The barbed wire crown was particularly inventive!
And the third float: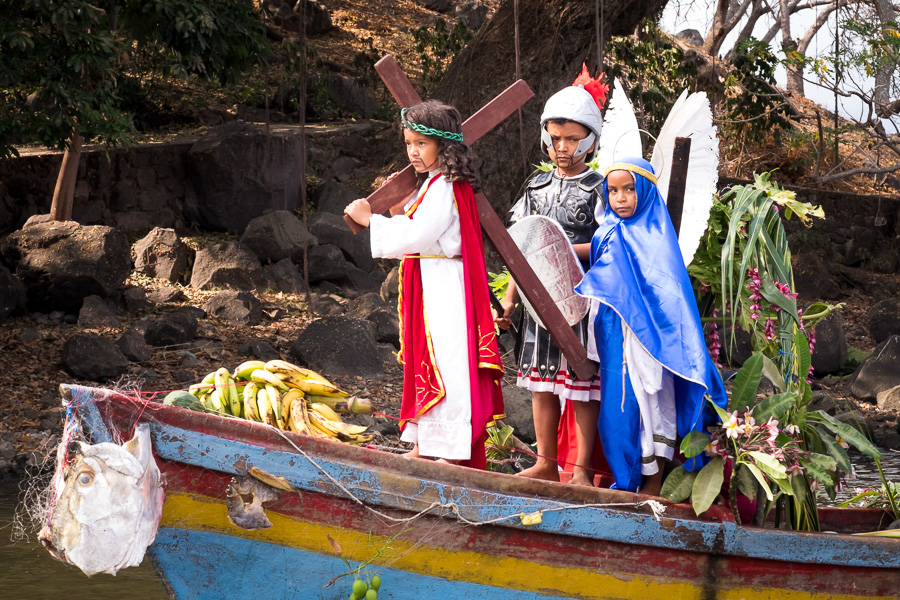 I actually felt pretty sorry for these kids…  The whole procession took about 3 hours (we only followed for about 1.5 hours) and it was quite hot, even out on the water.   Carrying that cross on the shoulder, having your hands tied to crosses … I don't think the despondent expressions were part of the act, I think they might have been real!
The Vía Crucis Acuático was certainly interesting and an amazing thing to witness – even for someone who is not religious.