Visiting the Mitad del Mundo (or middle of the world) is something that almost everyone who comes to Quito does. When I first visited it 14 years ago, it was a massive monument and a yellow line that marked the Equator line (in theory). Oh my – how it has changed!
The big monument is still there, and just as I remember it.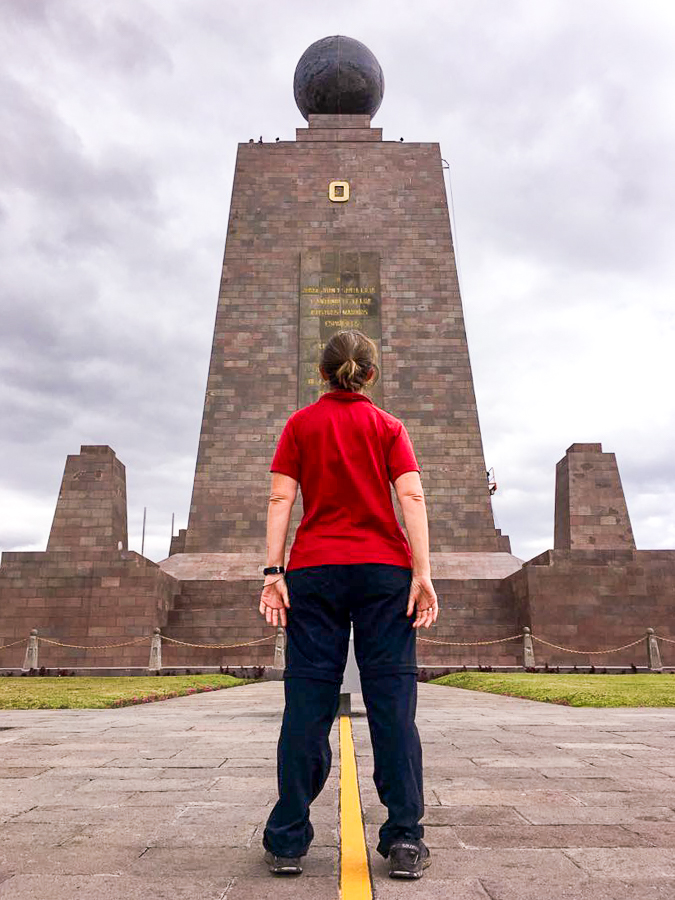 As is the yellow line
But I remember this being in the middle of nowhere. Now, it is surrounded by a whole complex of museums, souvenir shops (where you can get your passport stamped), and eateries. Quite the tourist trap!
Which it really is. Although it is remarkably simple to get there on public transport, it takes 3 x forever to do so. Alternatively, you can take one of any number of tours offered by almost every hostel in Quito. However, in my opinion, it really isn't worth it.
The highlights for me were actually the colourful artworks scattered around the site
and this dance performance we happened to stumble upon.
Recommendation
To be honest – I don't really 🙁
Cost: USD $3.50 to be able to enter and just walk around the site, including taking pictures of the monument. Of course this also allows you to visit the eateries and souvenir shops. USD$7.50 if you want to visit the museums. Public transport to get there is USD$0.50 – but bear in mind it is very slow. I think every hostel in Quito offers a trip out here, usually combined with a trip up the TeleferiQo.
Time: If you just by the basic entrance ticket, an hour would be more than enough time at the site.