Apart from the Culinary tour I did in Quito when I first arrived in Ecuador, other opportunities for cooking workshops have been few and far between.  However, wandering down a random street in Cuenca I saw a sign outside of the restaurant "La Warmi" that was advertising one for that very night.   Must have been meant to be!
The menu was:
Locro de Papas  (potato soup – very common in Ecuador)
Camarones al Ajillo (garlic prawns – hmmm ok not what I associate with Ecuadorian food)
Muchines (yucca dessert – also common in Ecuador)
For a change, I wasn't the only participant!  There was a couple from France who were also keen cooking-school attendees (I immediately recommended the Uncorked Cooking Workshop in Santiago, Chile – one of my favourite cooking experiences ever), and a lady from the US.   And for the first time ever – we had to wear hair nets!  Not even in the cooking schools I've done in Australia have I had to do this 🙂
The recipes were really easy, and we all helped out with the food preparation and cooking.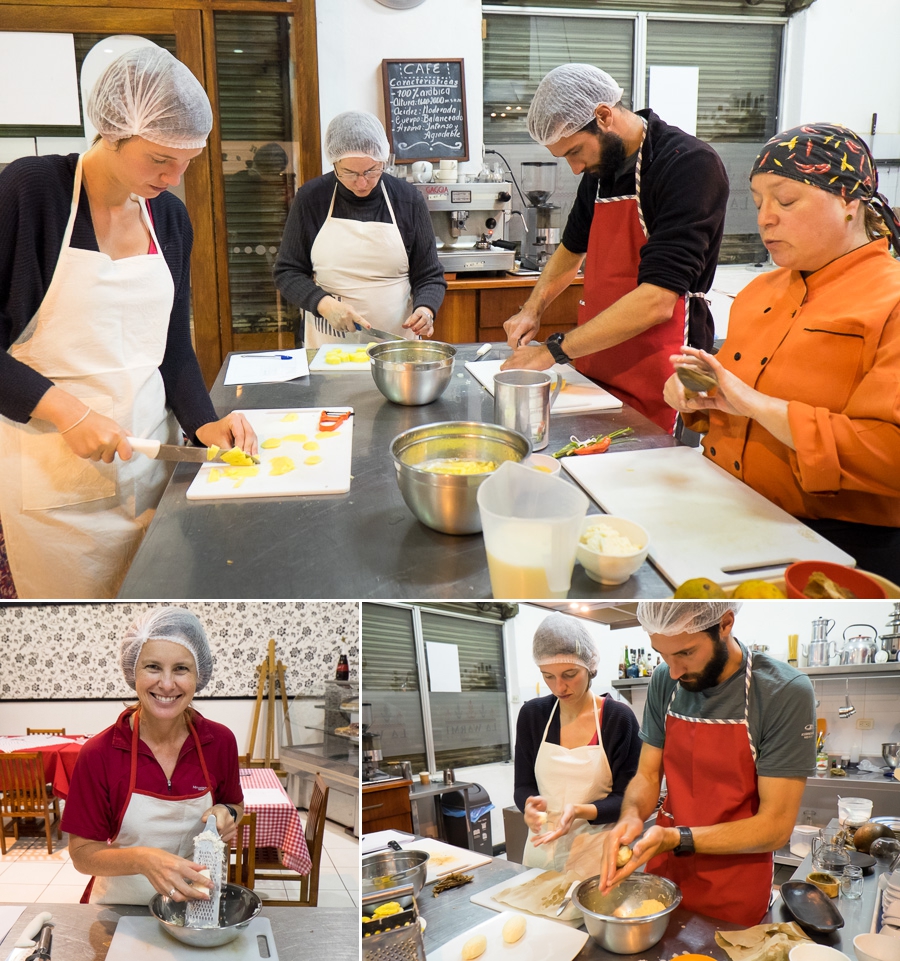 Including picking up some tips around working with yucca, and the secret to making patacónes (use a tortilla press obviously!) along the way.
And, of course, once the cooking was finished – we got to enjoy eating our creations! 🙂
The Locro de Papas was really amazing (will definitely be making it again!), the garlic prawns were nice, but they were just garlic prawns, and I have to admit that the Muchine is not my favourite dessert – it was OK though.
Recommendation:  Not sure if they usually run this in English (I think they do), but because the French couple and I all spoke spanish, it was actually done in spanish (we ended up translating for the lady from the US).   Perhaps ask first before signing up.
Cost:  $25
Time: About 2.5 hours.