Working my way through the folder of activities at the Hotel Sisimiut, I came across a single A4 page offering the opportunity to "create your own memories" by making your own Greenlandic souvenir.
Awesome idea!
I was super excited, because I love to make things for myself (e.g. jewelry in Nicaragua and El Salvador, a bookmark in Guatemala) but it can be quite challenging to find small workshops like this.
The information sheet said to contact the wait-staff in the Nasaasaaq Restaurant and Brasserie, which is how I found myself following the restaurant manager through to the Conference Centre wing of the hotel a few days later. There, he unlocked the cupboard of goodies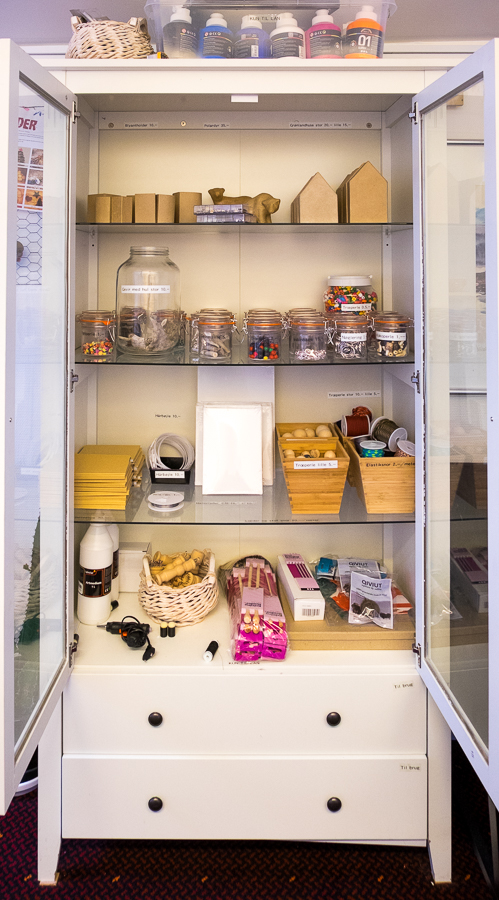 and explained that each of the materials was labeled with a price. I simply had to note down how many of what materials I used on the form and then pay at the restaurant after I was finished.
And with that, he left me to my imagination and creativity 😊

I'm not very good starting with a blank slate, so I studied the samples on the ideas board for inspiration.
I knew I wanted to make a piece of jewelry. I knew that I wanted to use reindeer antler and seal skin (the most Greenlandic of the items available). What I didn't know was how to tie knots or any other spacing/fastening techniques to allow me to create my masterpiece. Hmmm…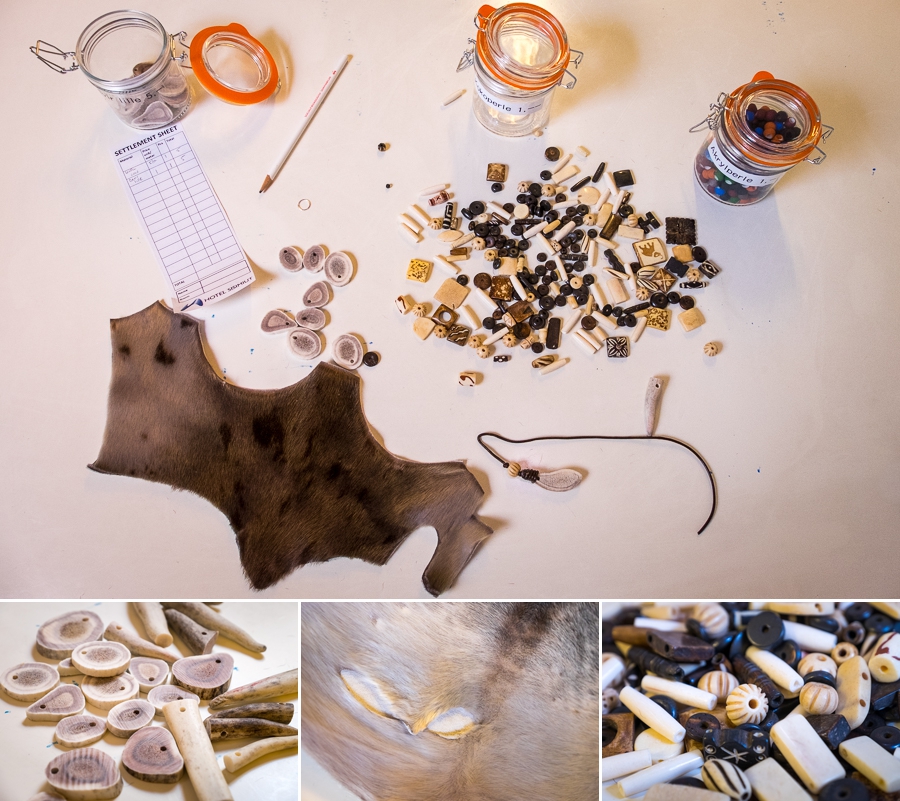 I put on Ataasiusutut Misigissuseq (the latest album from my favourite band, Nanook, who are also from Greenland) for further inspiration, and after deliberating and pondering and studying one of the pieces from the ideas board to see how knots had been used – I had my plan. It also helped that I found a glue gun!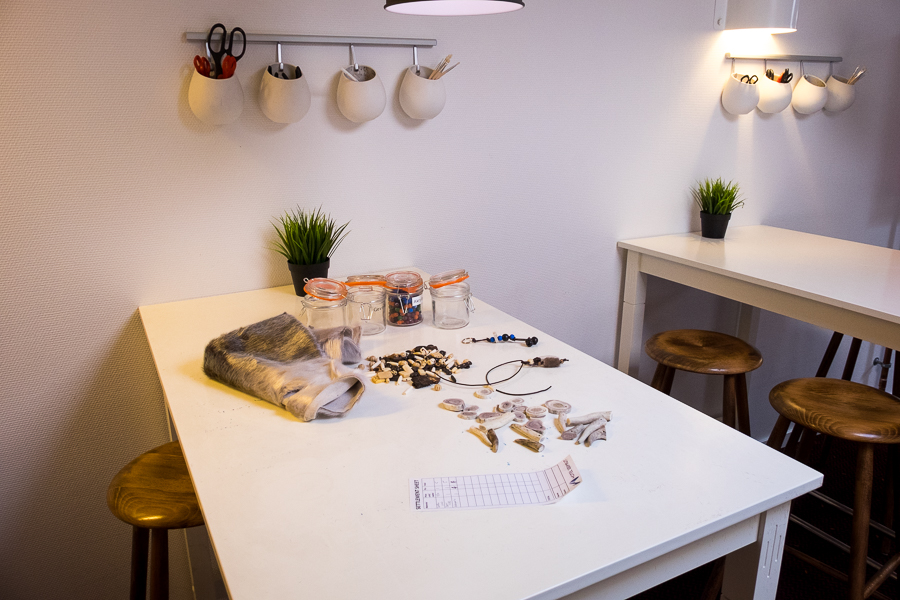 It took another hour to actually create my Greenlandic souvenir, during which time several of the kitchen staff popped by to have a chat and check out what I was doing. And in the end, I was ridiculously happy with the result 😊
So much so, in fact, that I went around the hotel showing it off to all the staff I'd gotten to know so well over the previous week. I also showed it to several guests I'd been chatting with who asked "where did you make that?" It pays to read the folder of activities at the hotel thoroughly!
Recommendation
If you like to make things, this cool workshop offered by the Hotel Sisimiut is an awesome way to spend a few hours. The materials available are an interesting mix that challenges your creativity, and the workspace is really beautiful.
Cost: You pay for the materials you use so it all depends on what you create 😊 No individual item is very expensive and you can use as much or as little as you wish. To give you an idea, my masterpiece cost a grand total of 13DKK or USD$2.
Time: As long as you want. For me, they just unlocked the cupboard and left me with it.