I was telling Carlos (the owner of the best hostel ever – Casa Verde) about my fascination with trying as many of the typical dishes of the country that I'm visiting, and rattled off the El Salvadorean food I'd eaten to date. I was missing some of the very common dishes so he invited me out for lunch so I could add a few more to my list.
We went to a comedor just around the corner and Carlos ordered me two dishes:
Chile relleno – green capsicum stuffed with mince and vegetables and wrapped in an egg "pancake". It was served with a tomato, onion and garlic sauce and was really tasty.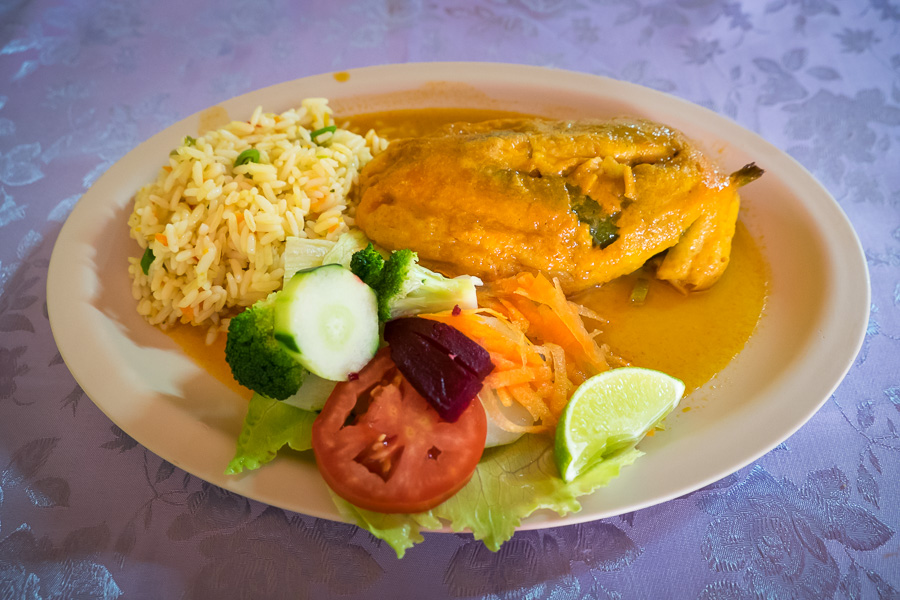 Pacaya – the flower of a type of palm, wrapped in an egg "pancake". Carlos insisted that I try this as is first of all, and then try it again once we put lime on it. Without the lime, it was not very flavourful, but the addition of the lime gave it an acidity that really brought out the flavour. Also served with the tomato, onion and garlic sauce.
We then went down the road a bit more to a lady who sells sweets on the street near one of the parks in Santa Ana. There I got to try a tartarita con dulce de leche – which is basically a shortcrust pastry filled with caramel. Super sweet as you can imagine but very tasty.
Was a wonderful surprise to be taken out to lunch and very glad to have had the opportunity to try some more of the typical dishes from El Salvador. Thank you Carlos!