Day 3
Day 3 of our kayaking trip to explore the fjords in the north of Pumalín Park dawned bright and sunny again. Given we were already just across from our campsite scheduled for Day 3 (thanks to the storm), after another amazing breakfast aboard the Don Miguel, we hit the kayaks and went for a paddle up the length of the Cahuelmó Fjord.
Even after 2 days of paddling, I'm finding the whole kayaking experience rather challenging and frustrating. The others make it look so easy, yet I'm going ten-to-the-dozen just to keep up with them! But I do get there eventually… even against the wind!
The aim of the paddle was to visit the sea lion colony near the entrance of the fjord. Very noisy, but great fun to watch, especially when they were checking us out from the water.
Then we paddled slowly back towards our campsite, passing more sealions and some amazing waterfalls.
The first time paddling with the wind and tide, and trying to put into practice some of Colyn's tips from earlier in the morning, I felt like I might finally be getting the hang of this activity … sort of … kinda …
Our campsite for the night was at the Cahuelmó thermal hot springs (Termas Cahuelmó), and after 3 days in the kayaks, we were all looking forward to soaking in the hot water.
Unfortunately, another family arrived at exactly the same time as us (what are the chances!) so we ended up diverting as many of the streams of hot water running into the pool we wanted to use as we could (it was waaaaaaay too hot to sit in comfortably) and went to set up the tents and to do a short hike up to a lookout over the Fjord.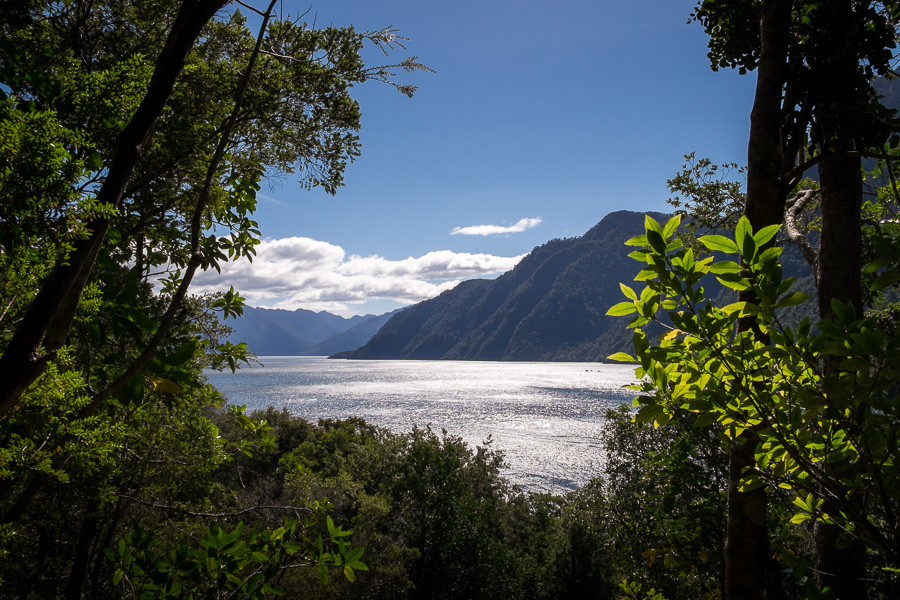 When we returned, the family was gone and the pool was just cool enough for us to relax in properly. Ahhhhhhhh – luxury!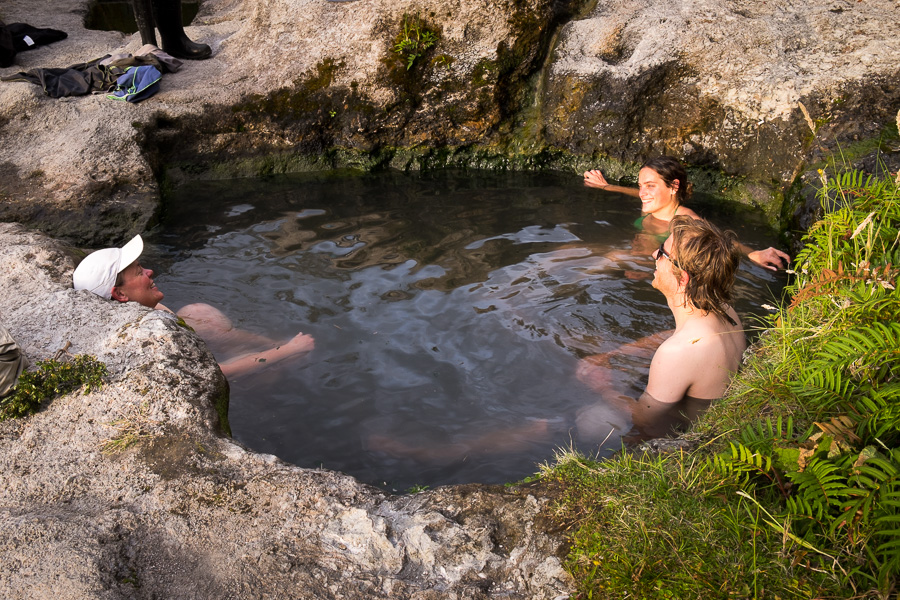 Dinner on board the Don Miguel was a great as always, and Chloe spoiled us with an incredible apple cake for dessert! This was followed up by yet another spectacular sunset – I love being out in the middle of nowhere.